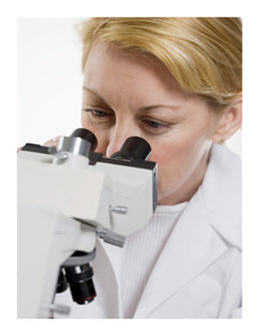 I read a thoughtful opinion piece in Sunday's New York Times suggesting that ever-increasing productivity may not be a good thing.
In fact, according to Tim Jackson, professor of sustainable development at the University of Surrey, writing in "Let's Be Less Productive,"
… Our ability to generate more output with fewer people has lifted our lives out of drudgery and delivered us a cornucopia of material wealth… but the relentless drive for productivity may also have some natural limits…
He explains that either output increases [indefinitely] or we put people out of work. Logical, right?
An alternative? A shorter work week is one, and in the UK, some consideration is being given to proposals of a 21-hour work week which would spread available work around a greater number of people.
But in this country, many of us are seeking additional hours of work not fewer, because we've been doing more with less – or trying – for years.
Slow Down in Jobs Where it Helps
Author of "Prosperity Without Growth: Economics for a Finite Planet," Mr. Jackson points out that we should take a look at professions in which slowing down might be a good thing. Perhaps productivity shouldn't be the measure of performance, but quality of service should.
He cites caregivers of all sorts, including doctors, nurses, and teachers. He mentions those in creative fields as well, reminding us that productivity makes little sense if we're talking about performing at Symphony Hall, or extra time and attention for the child who needs a hand.
So why do we evaluate and compensate in these fields as if we're talking about toiling on an assembly line? Shouldn't we encourage those in health care or education, for example, to slow down and be less productive – and more effective as a result?
Should a physician's value be based on how many patients she can see per hour, per week, per month? Haven't we all experienced the frustration of sitting in the waiting room, then the examining room, and eventually getting five minutes with the doctor? Surely the doctor is equally exasperated by that business model.
What about the teacher? Shouldn't emphasis be placed on learning, and to some extent relationship – rather than increasing the number of students per class (thus dollars saved) or scores on standardized tests (thus dollars acquired in federal funding)?
Definition of Productivity
I'm not suggesting we oversimplify the many pieces of the puzzle involved in health care delivery or education; certainly, the solutions to improving quality are not straightforward. Nor am I suggesting we up and quit our jobs – or anything else – because we're tired of being squeezed to work harder and longer, while producing the perpetual more.
But Mr. Jackson's article certainly got me contemplating our propensity for productivity in all arenas. And maybe an approach of slowing down in some is worthy of our consideration.
Incidentally, according to Dictionary.com, productivity is defined as follows:
the quality, state, or fact of being able to generate, create, enhance, or bring forth goods and services; [In] Economics: the rate at which goods and services having exchange value are brought forth or produced.
Obviously, the fact of producing goods or services generates revenues. The rate at which we do so can theoretically help cut costs. The bottom line is the bottom line. But this isn't news to most of us.
Still, in dissecting (and isolating) business models, should we really be talking about life models?
Live to Work, Work to Live
Who isn't tired, anxious, and stressed these days? Who isn't worried about their finances?
No one I know.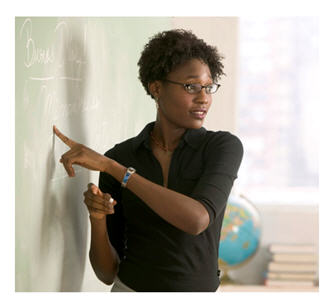 Who wouldn't love to engage in that "live to work, work to live" discussion, and incline more toward the living, rather than the working?
Don't get me wrong. I love my work – for me, writing is a matter of passion. But the number of hours and intensity with which I pursue it (and related activities) are purely economic factors. It's all about the necessity to cover my bills and provide for my children.
Who doesn't feel as if they chase through the days and nights – and even their social activities – longing for the elusive work-life balance? Especially those still raising children, caring for aging parents, or possibly both? Isn't this why there's so much clamoring for living in the present – because we're so stressed and pressed to produce (or juggle) that we're often thinking about one thing while doing another?
I'm not proposing that we abandon a desire for continuous improvement. I also believe in a "work smarter" attitude, not to mention – "the more you do, the more you can do." Clearly, I'm a conflicted product of my environment.
But shouldn't attitude, approach, and continuous improvement yield more downtime, rather than paving the way for additional hours of labor?
Helpers and Creatives
Efficiency is good, but efficiency is far less vital in some fields than others, where time and personal attention truly yield the best result.
Our teachers with their students? Our elder care providers? What about creatives – artists, musicians, writers, craftsmen? Does a productivity model make sense? More concert performances per year? More pages to drive ad revenue?
Returning to Mr. Jackson's premise, he's hardly against economic growth. But he is giving voice to our finite resources (in some instances), a western culture that is addicted to the all-powerful productivity model (even where it doesn't make sense), and the need for a reality check – not to mention, a little rest.
Doesn't it make sense to encourage expansion into the "caring" professions, and business models to support delivery of human services differently than production of goods?
Is it possible to imagine reducing barriers to entry in some instances (cost of medical school, malpractice insurance), and the overwhelming stress load (little pay, low status) for others (teachers)?
If you could still pay your bills, would you like to slow down?
You May Also Enjoy