Is freelancing a pleasure? Maybe so, if you've cordoned off your own cozy corner of the castle you call home. Maybe so, if your designated workplace is calm and productive. Maybe so, if managing your environment is entirely up to you, and for awhile, it's fabulous! But…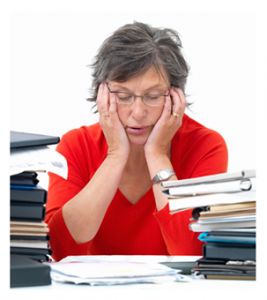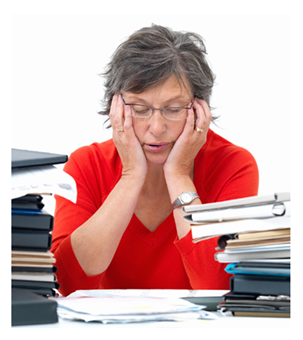 You may be yearning for a break, a change, a more populated alternative.
Enter the open, urban hangout – with its touch of college library merged with café culture. Here, you'll find a spot to be productive, and a sense of belonging that often eludes those of us who go it alone.
The New York Times explores the growing phenomenon of "co-working" environments, especially attractive to freelancers and independents. They're a far cry from a sterile rented space, or the crowded bar at your local Starbucks.
In "Working Alone, Together," Alex Williams describes a number of these office substitutes, each with their own style, and weighing the pros and cons.
Play More, Work Better?
For some telecommuters and freelancers, the need to get up, get dressed and go – somewhere – provides necessary structure. For others, the urge to interact with people drives them to local coffee houses, with laptops and iPhones in hand.
We understand that we benefit from brainstorming and feedback when working with and around colleagues, customers, and even competitors – which doesn't preclude accomplishing the same in our virtual spaces – but possibly with less connective glue. And without connection, we're likely to feel lonely.
Reporting that more than 15 million workers are self-employed, the Times article explains that shared sites may be just what the doctor ordered, at least for those who struggle with working in isolation. Incidentally, these are more than cubicles with coffee and snacks; in the spirit of lightening up these co-working configurations, some offer dinners, events, and as Mr. Williams writes:
… some work spaces are playing up their party atmosphere. Link [Coworking] holds Mad Men-themed soirées… "People… are going back to the office to be around people again."
Freelance Freedom or Electronic Cage?
Isolation? My freelance freedom doesn't result in a sense of living in an "electronic cottage" or cage. I'm comfortable with silence, and discipline has never been a problem. I've also lived through years of office politics and jockeying for position, interruptions and run-on meetings, and the inevitable sources of friction you find in any human system.
With 20 years in the corporate trenches, naturally, I recognize the advantages of brainstorming over lunch, over a drink, or in the workout room provided by a progressive employer. And yes, I've been fortunate in having a few of those. But they were in younger days, which may be key for any number of reasons. Among them, when we're single and childless, we're less conflicted over 14-hour "campus" schedules, much less mixing work with play to produce our best outcomes.
As an independent, I've spent extended periods at clients' sites – a complicated situation at times, as a single mother. Managing remote work on the other hand, which some might deem intensely isolating, I have found to be very pleasant. Essential communications are easily facilitated by Skype, email, and phone; nearly all hours are productive hours.
Can We Talk?
Where I wholeheartedly agree with observations in the Times is in the challenge of turning off the work day. When our load is demanding, when one task flows into another, when the entirety of a home transforms into an office, we're in danger of never giving ourselves (or our families) a break.
Then again, our "do more with less" culture has been blurring boundaries for decades. In my corporate life, working late at the kitchen table was routine, once children were dispatched to bed. And isn't it true for most of us that the ubiquitous presence of technology to connect us also worsens our ability to say "enough?"
In fact, our convenient communication tools may condemn us to more than obsessively checking email or glancing at our Google calendars. In "The Flight From Conversation"  Times journalist Sherry Turkle acknowledges that we are now accustomed to being "alone together," both generally and in the workplace. She writes:
Texting and e-mail and posting let us present the self we want to be. This means we can edit. And if we wish to, we can delete. Or retouch: the voice, the flesh, the face, the body. Not too much, not too little — just right.
For all the advantages this seems to provide, Ms. Turkle suggests we're losing out:
Human relationships are rich; they're messy and demanding. We have learned the habit of cleaning them up with technology… But it's a process in which we shortchange ourselves.
Might we assume that if we're too far removed from the face-to-face human stage, we're degrading our ability to empathize? To read body language and counter effectively? To trust fully? To navigate tricky emotional spaces?
Striking a Balance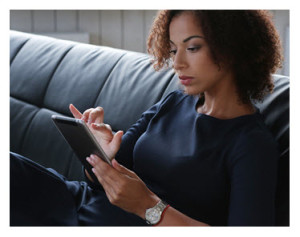 No doubt the goal is for each of us to strike a balance – family, work, fun (let's not forget fun) all have their place, along with a measure of rest. That last can be a conundrum for many. It's not merely a matter of priorities; parsing our personal and professional realms is not easily mastered.
To Ms. Turkle's point, we also risk not honing a variety of skills that cannot be learned in a tidy technological tunnel.
For me, when writing, silence is the ideal companion, broken only by the sound of my fingers tapping on the keyboard. When consulting, that's a different story. Even infrequent face-to-face communications are critical, whether they take place virtually or in person.
Still, as one who isn't in a co-working environment, I feel the solitude intensely at moments. This is especially true since my children have all but flown the nest. So what helps?
Ensuring that I schedule daily exercise, even if only 20 minutes
Touching base with other independents / remote workers via online groups, phone, Facetime or Skype
Getting out into the "world" and interacting with people — at the mall, the supermarket, the neighborhood bookstore
For those who suffer on Isolation Island, co-working spaces may furnish partial or periodic solutions. That said, for now, I'll occasionally choose my local Barnes and Noble, feeling soothed as well as stimulated by the presence of books and my carry-cup of coffee.
Otherwise, my home office suits me perfectly. And I manage my own Mad Men theme, martini in hand, every Sunday night.
If you work remotely and don't go in for co-working environments, how do you beat isolation? How do you set boundaries so you don't work around the clock?
You May Also Enjoy