The first time a man seemed to enjoy my body – truly enjoy my body – I must have been pushing thirty. He was European, he had a passion for life, a passion for passion – and a definite hankering for yours truly.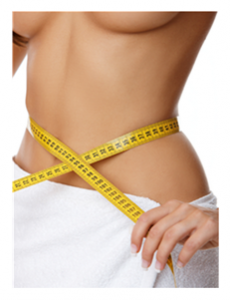 Yet the fact that he loved to touch me and admire me came as a surprise. Looking back, I'm shaking my head. I had young skin, voluptuous curves, and generally kept myself a fit size 10. This was before pregnancies, before any signs of aging, and before weight gain and loss that invariably affects older skin.
My surprise is joined by sorrow. All those years wasted, on body hatred.
At a size 10, I was convinced I was overweight. I was self-conscious about my figure – in part the legacy of being put on diets from the age of six, a yo-yo history through adolescence and college, and years of dance class in which starvation was expected. And, I was the daughter of an obese woman. She was 250 pounds and 5'1″ tall.
Everyone was afraid I would turn out like my mother.
Cultural Impacts on Weight and Body Image
Though I was not a fat child, I was always on a diet. Yet each time I went to France, as a teen or an adult, my body self-consciousness lifted.
I ate more, I ate guilt-free, I ate with pleasure, and I lost weight. But more than anything, I was comfortable in my body.
Perhaps because of that, combined with cultural differences, I was greeted differently as a woman – and responded in kind. I was a person, a total package, and not some collection of scrutinized parts – none of which means there wasn't mutual enjoyment involving all the sensory and the sensual.
Fast forward through decades of body obsession in my own country, eventual marriage, and putting on weight with two pregnancies one right after the other. Getting the weight off?
Not so simple, as over the years I came to understand in how many ways fat truly is a feminist issue – and so much more than that. Especially in the U.S.
Gaining is Easy; Losing is Tough
Gaining weight with pregnancies?
I tried to pay attention, but I put on a lot. Though I worked at losing it, I never looked explicitly at my lifestyle or marriage as having a hand in both the cause and potential solution. I never considered the impact of sleep deprivation (three or four hours of sleep a night was my norm), a traveling husband (I carried the lion's share of the domestic load), and a demanding job (often working while the household slept).
I wished my spouse were around more, but he was never cruel about my heavier self, which – as I make that statement – reflects my own feeling that he would have been justified, if he had been.
Imagine that. Imagine thinking that.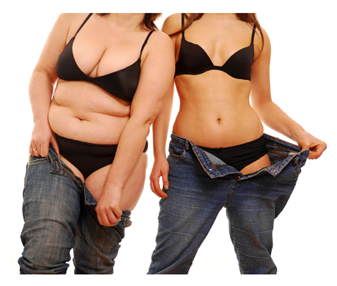 I blamed myself and myself only for not losing weight. I made it back to a 14 and then a 12, and eventually a size 10. But I was a six when we married. I didn't feel good about myself at a 10. But the final pounds didn't drop away until the stress of an exploding marriage – and the Divorce Diet.
Marriage, Divorce, the Divorce Diet
No, it wasn't intentional. In roughly a month I dropped to 92 pounds and was suddenly a size zero. I was stunned at the admiring glances, not to mention the praise I received from everyone I knew. Even my estranged husband – then – made remarks at what he had "put up with," and now that we were divorcing, I looked like "that."
Had he been holding his tongue for years, and in that moment of honesty, expressed his true feelings?
"That" which he commented on – was emaciation.
I felt frail and breakable, vulnerable and emotionally exposed. I missed the safety that weight provides – even if only 10 more pounds. The extra I carried in those last years of marriage? Was it a buffer against the pain I couldn't confront in the relationship?
Curvy Bodies, Healthy Bodies
My personal Divorce Diet was a dozen years ago, and I'm a healthy (but curvy) size four or six. I'm neither fat nor thin; I fall squarely in the middle of "normal" weight and BMI for my age and height. But I think back on any variation of a younger, firmer body and I rue the waste of years of yo-yo diets, the energy of self-hatred, the legacy of self-consciousness, and the shadow of never feeling "good enough."
I recall the French men in my life who enjoyed my voluptuous figure. I think of the good French man in my life now, who sees me as beautiful through eyes of love – even as I work, daily, to see myself in the same way.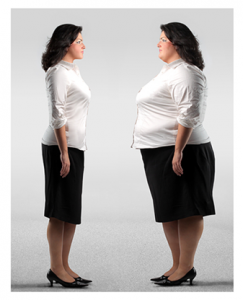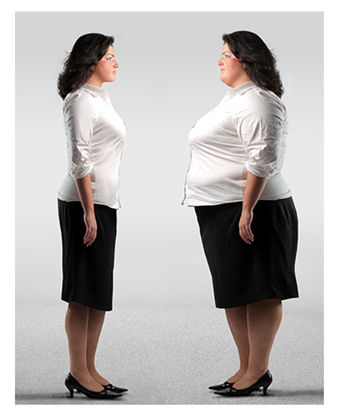 I realize that my own journey of body image and self-esteem is far from over. I eat well and exercise when I can, as both are a matter of health more than anything else. But they're also about retaining a sense of feeling womanly and attractive. I like feeling attractive, and I'm more myself when I fit the clothes I love, and when I am "bien dans ma peau" – comfortable in my skin – even this older skin, as I take care to honor my body.
Turn Body-Hatred into Body Acceptance (and Maybe Self-Love?)
I will not pretend that honoring my body is easy. We perpetuate cultural values in which standards of "beauty" are neither natural nor achievable – with no such thing as "thin enough" for certain demographics.
We consume packaged foods that are laced with addicting sugar and salt, we maintain sky high stress levels in a challenging economy, and work-life expectations do a number on both women and men. Yet it's the women, primarily, whom we judge on appearance.
We have far to go when it comes to the emotional issues, double standards, and body hatred we cultivate in our homes and our media. No wonder food is an issue in marriage, first as a symptom – and for many, becoming a problem of its own – a health problem, and a hindrance to intimacy.
Of course, whereas we hated our "fat" selves when we were younger, how many of us now buy into hating our "aging" bodies? Is this really any different – as we turn to the cosmetic surgeon, rather than running to the diet doctor? What would it take for us to love ourselves as we are?
On that note, please stop by the Huffington Post and read about the role of weight gain in marriage and divorce. Pay attention to the remarks that are referenced in the article. Offer your opinion there or here, and let's share our stories so we may shed the obsessive preoccupation with appearance, focus instead on healthier habits, living a vibrant life, and working to build substantive relationships. Let's stop buying into our own body hatred.
You May Also Enjoy