Are you the breadwinner in your household? Do you choose your dates (or did you choose your spouse) with his or her earning power in mind?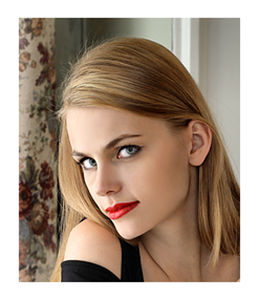 I have known women who would never consider dating a man below a certain income level. I have known women who narrow their candidate pool by profession, which is an issue of status as well as presumed financial security. I have known women who pursue their careers, make their own money, always have and always will; nevertheless, this doesn't necessarily preclude the same sort of filtering process when it comes to men, though the reasons may differ.
Naturally, we are all subject to the whims of the economy and the evolution of our skills and interests, which may require both sexes to retool and reinvent as the executive becomes the consultant, the consultant becomes the motivational speaker, and the marketer becomes a teacher. Or, you may reconsider who you're dating – and why – as a means to survive.
An interjection, if you will allow: I've known many men who only date a woman of a certain height, weight, hair color, and age. If sexuality and appearance are female bargaining chips, they surely have a shorter shelf life than money, position, or power.
Women and Money
An intriguing column at 3Plus International, by leadership psychologist Anne Perschel, explores the uneasy relationship between women and money, as well as women and power. In particular, statistics offer food for thought when it comes to sources of marital problems (money), financial fears (the result of financial dependence?), and a continuing reluctance to get down and dirty when it comes to money matters.
According to the article:
For women, the security and freedom money brings is 15-20 times more important than the status and respect it affords
Money is almost 20 times more likely than sex to be the biggest source of marriage conflict
One in five women report having a "secret stash" of savings their husbands don't know about
Think about those statistics. And do read the article which elaborates on the complex and contradictory relationship that women tend to have when it comes to money.
We see it as security – perhaps more so if we're raising children.
We live its power struggles in marriage; every married or divorced friend I have has had disagreements over allocating dollars, especially when it comes to children.
We recognize that we're generally more vulnerable financially, especially as we grow older. (Don't think that's the case? Care to check out age-related earnings data, and think about the repercussions?)
Dating Wealthy Men
The land of online dating? I dare say, it makes a mockery of the way we search for dates and mates. Rather a damning statement, I know. And not always the case, I realize.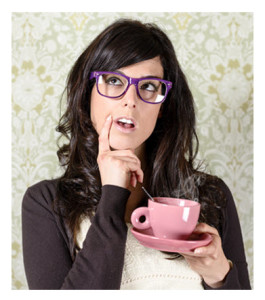 But how many women look at income ranges on a profile before they even glance at the photographs? (Oh Foolish Woman, if you actually believe a checked box on a form…)
How many look at job titles – hoping for doctor, lawyer, or CEO – before digging into what's written on a profile? (How gullible we can be… You know that profile writers can be hired, right?)
How many women disregard – or discard – the possibility of getting to know a musician, a teacher, a sales person?
Is that because there is an assumption of earnings that doesn't meet with the ideal, which is a man who makes more money than the woman?
Dating Powerful Men
One might assume that the adage "money is power" is always true. Personally, I think money helps, money is necessary to survival for most of us, but power is not necessarily a function of being wealthy. Power is exercised when influence is attained, and that influence may be the result of money, or it may, in fact, increase the stockpile of Big Bucks in the Offshore Bank.
Many women I've known are attracted to the trappings of power, which may derive from money or the charisma, the confidence, and the influence that is associated with power.
I've seen strong women gravitate toward strong (powerful) men because they want the excitement, the challenge, and the potential of a mind match in seeking someone who feels like an equal.
Do these women find it? Do these bright, powerful men seek equally bright powerful women?
Not necessarily.
Your Dating Decisions?
As I look at my own dating history before marriage and after divorce, my priorities have never been about earning power or job status. They were and are about intelligence and education, humor and values.
And chemistry, of course.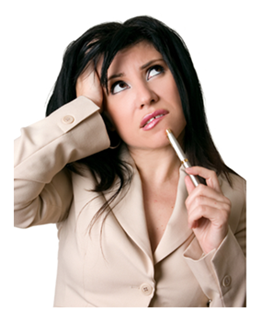 Still, it wasn't until I'd lived through layoff and divorce hitting around the same time that I came to understand some key mistakes in judgment. Finding myself with children to support and no income, I fully understood my own lack of attentiveness to financial matters even though I was an equal breadwinner throughout my marriage, responsible for roughly half the household expenses.
I learned the hard way (like too many women?) and paid the price for not paying attention. The result? I'm very aware that relationships must exist in the real world and that means facing and discussing financial practicalities. It's hard to drum up a romantic evening when you're worried about paying the mortgage or the rent.
Real World Money Matters
Let's be honest, shall we? Women earn less than men. Women typically give more when it comes to domestic responsibilities. Over the years, these factors add up.
Even if we remain fully employed throughout our lives, if we have families, some amount of time is likely cutting into our earnings. Couple this with the depletion of energy over 20 or more years of caring for others while we're trying to also work (for pay) to capacity, and there is a cumulative effect as the decades roll along. Our "nest eggs" and future retirement funds are impacted. For that matter, so are our bodies!
What else? Raising kids costs a small fortune. Unexpected medical bills can kick a family's financial plan to the curb. A "stash" – secret or otherwise – offers a small measure of fear reduction, should a marriage end or should a job be lost, so it doesn't surprise me that 3Plus International reports on those stash statistics. (I only wish I had been so well prepared.)
And the numbers speak for themselves when it comes to a woman's comparative earning power.
Is income a factor in your dating decisions?
Do you only date "professionals" – doctors, lawyers, senior executives?
Has your attitude toward finances evolved over the years – as career or family status has changed?
If you're in a post-marital stage (widowed or divorced), are financial considerations in dating more important now?
Are you attracted to money, to power, or to both?
Do you expressly seek a partner in a less competitive or time-consuming field?
You May Also Enjoy