I could chalk it up to fate, to coincidence, or to serendipity. Two occurrences of the venerable institution of Nerdom have crossed my path within a 12-hour period so clearly it is written – somewhere – that I address the subject.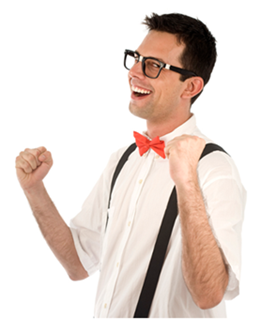 And it's one I know first hand. The undeniable value of the Nerdy Guy, not to mention the plausible pleasures of dating – or loving – a person with definite Nerd tendencies.
The first instance of Nerd collision in the past day was a comment on a piece at Huffington Post in which a reader bemoaned the fact that more women didn't give Nerds a chance.
I concur.
The second reference to the Great American Nerd arrived with the fleet fancy of Cupid's Arrow itself, via an article in YourTango, Four Rules for Dating a Nerd.
The author describes a nerdy guy as follows:
He's smart, he's shy, he's a little bit quirky…
So where do I begin my own treatise on the subject? Do I admit that I was a nerd for years and still consider myself a nerd at heart?
How to Recognize a Nerd
Gone are the days of pocket protectors, and band-aids to hold broken eyeglass frames in place. At least, I think the pocket protectors have found their way to the landfill by now, though band-aid services may still linger.
Yet signs that the Guy Not of Your Dreams is instead a Flesh and Blood (Wonderful) Nerd could include a notable reluctance to participate in the stereotypical activities for his sex. In other words – pursuit of his own (esoteric) interests, an affinity for technology (though that's increasingly common), and a Style Streak that wreaks of Not Cool.
He's no slick and manipulative Bad Boy, our Nerdy Gem. More likely, he marches to that different drummer, and sees the world through his own lens. But remember. Part of that lens may include experiences of being hurt or dismissed precisely because he wasn't the Jock, the Popular Kid, the Go-To Guy for anything except calculus homework and the Butt of All Jokes.
Smart? Yes.
Shy? Perhaps.
Quirky? Definitely.
And as they say, it takes one to know one. I certainly qualified as Gal Geek for decades, and in my truest heart of heart beats the anthem of the Nerdy Girl.
Dress 'Em Up, Take 'Em Out?
Of course I've personally never been dismissive of nerdy characteristics. If anything, I'm drawn to them. Smart is sexy; shy if not extreme can be inviting; quirky is intriguing as long as it doesn't include hobbies like taxidermy or collecting navel fluff.
And incidentally, did you know that fluff saving is mentioned as among the Top Ten Strangest Hobbies?
Yeah. I know. Gross.
So those guys are off my list.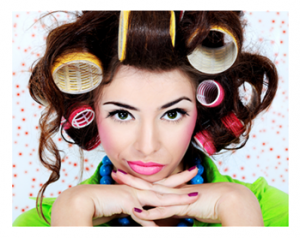 An interest in military history right down to a collection of early 20th century miniature soldiers? A knowledge of each war's greatest strategic blunders?
I'm fine with that.

Able to recite every classic line from Umpteen Replays of Monty Python's Flying Circus?
Likewise.
A bottle collection? As long as it isn't baby bottles?
Why not?
You can't dress 'em up, you can't take 'em out? Hey! Who says we're perfect???
Bow ties? Who cares! Oddly retro tweed jacket? Well, I might not introduce him to the boss (or the parents) in that. But you can dress 'em up and take 'em out where they're comfortable, and in my experience, they'll keep you fascinated and often, laughing.
Dating a Nerd
Now according to the YourTango article, while Nerdom has been mainstreamed to some degree, it's important to note the following when dating a nerd.
focus on his intelligence, faithfulness, and other great traits.
In other words, show appreciation. Like I said, he's taken his knocks in high school and beyond. We all know those scars can run deep, and men can be insecure – just like women. He may require a little reassurance now and then.
YourTango also points out:
To belittle or make fun of his hobbies is to belittle him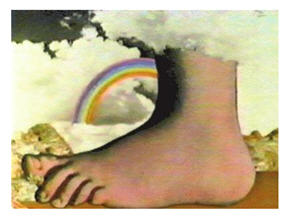 Excellent advice! Unless of course we're talking, you know… navel fluff.
The article ultimately concludes that if you show some genuine interest in his interests, and even better, you share them – you could be on the road to relationship success.
Might I add that any good man will do the same for a woman he's got in his sites?
The Point in All This
Hey, I'm a believer in a good first impression if possible, but I also think we need to be ourselves with each other. And we need to take time to go beyond externals.

If there's a point to any of this it's that Uncool becomes very cool when you connect with a suitable person. Funky foibles can drive you nuts, or rapidly become utterly endearing.
Which way will it all turn out?
No way to know.
But don't walk away from quirky too quickly. Those good looking meanies? They're unreliable partners. The Nerdy Guy is the smart woman's best kept secret. So set aside your preconceived notions, and look inside the heart and character of the man.

You May Also Enjoy