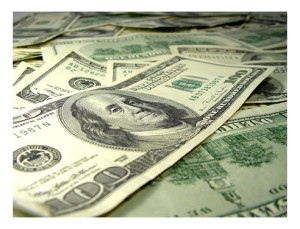 Women and money – our attitudes, our opportunities, our ignorance. These are critical topics not only for women but for families, particularly with the number of women who are heads of household, and the expense of raising children.
It's no wonder that we continue to read articles that address the challenges of earning money and the importance of investing it wisely.
And most of us, male or female, are convinced we need more.
For some, it's more to pay bills. For others, it's more to feel rich. And the data on the latter might surprise you.
On the issue of feeling rich, we might assume that Bill Gates or Oprah Winfrey feel wealthy, as well they should. According to Forbes, Mr. Gates is worth some $81.3 billion – yes, you read that right – as of today (it fluctuates); Ms Winfrey's earnings, "only" $82 million, but her worth roughly $3 billion.
But what about someone with a "mere" $5 million in net worth? How about $10 million? When does the sense of security kick in? Where is the threshold at which a person feels rich?
How Much Money Does It Take to Feel Rich?
An informative issue of More magazine (September 2014) tells us that "even rich women don't feel rich," and accompanies several excellent charts and briefs with data on women's wealth, women's financial fears, and a detailed demographic breakdown of women's earnings compared to men.
Posing the question to a number of successful women as to the amount of money that allows them to feel "rich," the results are intriguing. Consider this:
35% of women with household assets of $2.8 million or more don't consider themselves "wealthy," according to Fidelity's 2012 Millionaire Outlook Study.
The post-recessionary economy is cited as one of the reasons for this. I might add to that the realities of our healthcare system (its complexity and cost), expense of college (for our kids), and general outlook for employment as we grow older.
In fact, More's articles tell us that for most women (in data provided by UBS and Fidelity):
Peace of mind is $5 million in investable assets…
Me?
I would feel rich with a million bucks! But it might take $3 million to make me feel "safe." I say that as a woman who knows what it is to have a thriving career, see it derailed, and deal with the financial fallout of divorce, raising children solo, and unexpected medical expenses. I also anticipate (and hope for) another 30 years on the planet.
Hmmm. Maybe $3 million isn't enough for financial sufficiency at that.
And my assumption that it would be? Is that, too, tied to a woman's challenge – feeling as though we shouldn't be driven by the almighty dollar? Or simply setting our sights too low when it comes to money?
Women and Financial Fear: "Will I Be a Bag Lady?"
The More magazine section also quotes several successful women described as having it all – "wealth, years of experience" and the fancy degrees and job titles to go with them. Naturally, there are apartments and houses as well.
And yet these women worry that they will end their days as bag ladies.
I've joked about that myself. (I wasn't really joking.)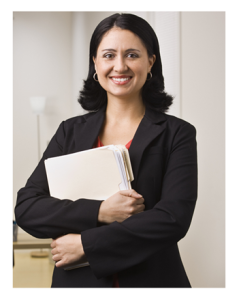 In some instances, these women have already encountered the unforeseen events that can devastate our finances in a hurry. An example might be a family or medical issue that takes them out of circulation or shakes their sense of control in their destiny.
Again, I can relate. (I'm guessing some of you can, too.)
Incidentally, one of the snippets in More offers suggestions on calculating your "feel safe amount." And that means assuring yourself that you won't be living out of your old Chevy in a parking lot.
How Much Do Women Earn on the Male Dollar?
Among the data presented by More is a demographic breakdown of earnings that shows greater segmentation than we normally see. Specifically, according to the American Association of University Women, here are the figures on females by ethnicity, and what we earn on the white male dollar:
… Asian women earn 87 cents;
… White women earn 78 cents;
… African-American women earn 64 cents;
… Latina women earn 53 cents.
That we live in an inequitable society (in many respects) is something we all know. Yet these figures drive home an important (and shameful) reality that speaks to educational and professional opportunities as well as prejudice.
Starting Out: Negotiate for What You're Worth
Also critical to the discussion are negotiation skills, which women traditionally have not wielded with the same confidence as men.
As Maria Gamb writes in a 2012 Forbes article on why women fall short at the negotiating table:
… Studies show that women are less likely to negotiate deals than men for 2 reasons… Women are socialized to place the needs of others first and their own second… Women believe that they will be recognized and rewarded for their hard work and dedication.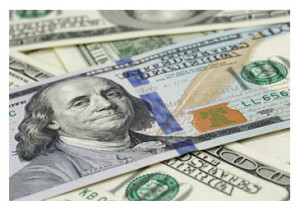 Ms. Gamb goes on to recommend strategies for taking a strong negotiating position, in an article I highly recommend. Also recommended, the print issue of More from which I cite above.
You May Also Enjoy