I love a good steak. A petite filet with a glass of Cabernet or Pinot Noir. Nicely charred on the outside and rosy on the inside. Seared on high, covered in fresh ground pepper, add a dollop of dijon mustard, and garnish with a sprig of rosemary.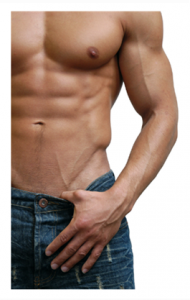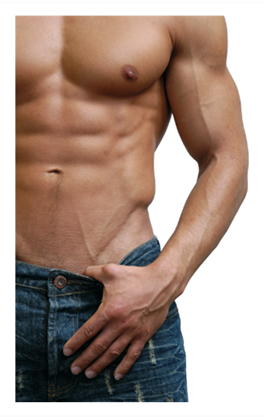 Beefcake with my beef?
I certainly appreciate both!
I'm a meat-eater. And not only steak au poivre. I love beef, though admittedly the word itself reminds me not only of my mother's (exceptional) beef stew during the long, cold winters of my childhood, but "Beefcake."
Do you know the expression I mean? A hunky guy? And then there's the delicious South Park Sketch called Beefcake.
Screechy voice and all, our little character is sucked in by an ad on television for a product to beef him up. In addition to enjoying the taste of meat dishes, have we forgotten the good effects of B vitamins and iron? Shouldn't we pay attention, especially if we're under stress?
I may not be looking to beef up my biceps, but I want those vitamins and I love my meat!
Nutritional Value in Meat Products
Don't take my word for it. I'm not a nutritionist. But I have run low on iron at various points in life, and meat (along with black strap molasses and a glass of red wine a day) were among the recommendations that came from my physician.
Would you like more information on why meat is good for many of us, as long as we are choosing cuts wisely and not overdoing it?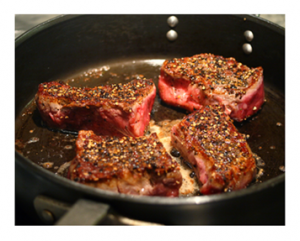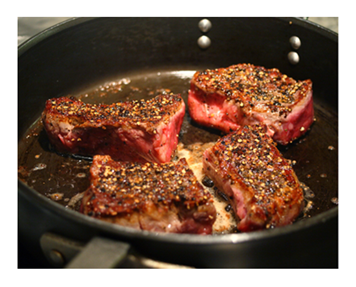 While searching out sources on the nutritional value of meat products, I found this helpful site, Self Nutrition Data. It goes beyond the cursory mentions we might expect. In other words, if you're willing to take a few minutes to look (as I did), you'll see more than calories, carbs, vitamins and minerals – but a break-down that offers explanations of other impacts (for instance whether or not a food offers anti-inflammatory effects), not to mention links and options for recipes.
As I read the meat data, using a single serving of cooked meat as an example, I see the pros – high in B-12, in iron, in protein, and positive on the anti-inflammatory scale; I also see the cons – high in cholesterol.
For me personally, cholesterol isn't a problem. So I'm more comfortable than ever with my two servings per week of red meat. Perhaps I ought to consider occasionally adding a third.
Carnivorous Delights
I may miss my mother's beef stew not to mention her pot roast, but my tasty and affordable meat roster includes that steak au poivre I mentioned, along with small grass-fed burgers which I typically serve with a spinach salad and whatever veggies I have in the house. Or, I put the burger on a whole wheat bun loaded up with all the usual good stuff – careful to keep it healthy.
I have a few other beefy recipes in my coffers, but those are for other days, and hearty soups are more the norm around here not only for affordability and easy preparation, but because we adore veggies and soup is comfort food – any time of the year.
But when it isn't soup on the menu?
It's fish, chicken, or that weekly steak or burger.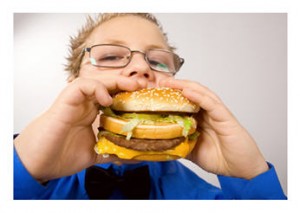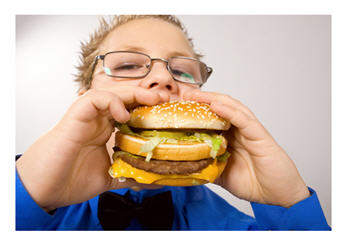 The curious thing to me at this point is that I no longer spring for a Big Mac or other "junk food" versions of mystery meat. I won't say never, but it's rare. I've lost my taste for them entirely, helped along by the fact that I'm likely forking over as much money for that Big Mac and fries as I could spend on a beautiful piece of grass-fed, hormone free ground beef.
And that brings me to another terrific resource for health information, and some critical meat and poultry labeling distinctions we all ought to understand.
Meat and Poultry Labeling, Consumer Reports on Health

A recent article in Consumer Reports on Health, December 2012, "A Guide to the Meat Market," features a guide to the various types of meat labels. The article specifically deals with the confusing realm of claims and certifications – some of which make for misleading marketing, and the rest, a fair amount of confusion.

Please note that Consumer Reports on Health is available via subscription only, so I'm summarizing a few key points from my print copy which I borrowed from a friend, and now read regularly. It's a publication I strongly recommend.
Here are a few nuggets you may find helpful.
The most optimal labels on meat products are the following: American Heart Association (check mark); USDA Organic; (American) Grass-fed.
You will find the "extra lean" AHA check mark on a variety of turkey products, with extra lean the better option of course, if at all possible.
Grass-fed beef contains linoleic acid which may possibly improve the immune system.
The American Grassfed Association has a seal (as does the AHA), and is considered the "gold standard" for the grass-fed claim.
Grass-fed does not address the issue of antibiotics, hormones or pesticides. 

The USDA (U. S. Department of Agriculture) "Organic" label addresses issues of antibiotics and hormones. Look for the USDA Organic label on meat and poultry.
Re USDA Organic, according to the Consumer Reports for Health article:
 [USDA Organic}… means that the animals were not given antibiotics; growth hormones; feed that contained animal byproducts, manure, synthetic fertilizers, or sewage sludge; they were not genetically engineered; and the meat was not irradiated to eliminate bacteria.
Yikes!

The article contains a great deal more information, clearly explained, including the fact that the following claims are typically misleading:  "natural," "no hormones," and "no nitrates."
Healthy Eating
The net of "natural," "no hormones," and "no nitrates" as I understand the terms is this:  They sound like healthy alternatives, but they don't in fact guarantee clarity as to how they are natural, exactly what may or may not have been hormonally treated, and no nitrates does not preclude that smoked meats are not prepared with preservatives.
In other words, consumer confusion.
This brings us back to the labels that get a thumbs up: The AHA check-mark, the Grass-Fed designation, and USDA Organic.
Also noted in the article were secret shoppers sent to 136 supermarkets in nearly half the states in the U.S., with interesting results which offer good news:
…more than 1,000 meat and poultry packages… a wide selection of meat and poultry raised without antibiotics at Giant, Hannaford, Shaw's Stop & Shop and Trader Joe's.
Affordable Eating?
Whole Foods may be the mostly widely known chain for grass-fed and organic meat and poultry, not to mention produce and other products which conform to Whole Foods high quality standards. But we tend to anticipate higher prices, and understandably so.
That said, I shop at Whole Foods on a regular basis and on a very tight budget. I purchase select organic items, and shopping for one (me) I can eat well.
Admittedly, when my boys are here (they eat nonstop), that's far more of a challenge so I am even more stringent in my selections, while still including fish, chicken, and beef in our veggie-heavy usual fare.
I read labels carefully, I consider portions with equal attentiveness, I make forays to my local Publix or Kroger and comparison shop with their organic and grass-fed options. I am fortunate – and I know it – to have a number of locations and alternatives available. But you might be surprised that some of the Whole Foods cuts of meat are as affordable as their supermarket competition.
Still, do consider the retail outlets mentioned by Consumer Reports, which you may find meet your local and budgetary needs.
Footwear for Filet
I would be remiss if I did not include a suggestion for appropriately "foot friendly" fare for your filet.
Might I recommend a beautiful ruby red pair of Cole Haan pumps, absolutely classic for an equally classic Steak au Poivre, the shoes courtesy of Bloomies?
Please note, click on each of the food labels to access more details on their requirements and certification programs. Likewise, click on the shoes to access the originals at Bloomingdales.

You May Also Enjoy