A few nights ago I found myself texting my Euro-Kid, due home this week. He was overseas for nearly nine months – a semester of school, a job, and visiting relatives a short flight away.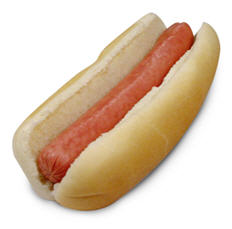 I asked how many bags he was traveling with (to gauge highway versus train to meet him), and then – I am, after all, a mother – I texted:
"So what would you like for dinner?"
His reply, to my surprise:
"Something American."
Not only did I laugh, but immediately I thought of hotdogs and hamburgers. Aren't they both quintessentially American?
So my shopping adventures included picking up burgers, dogs, dill pickles, and potato salad. I also bought the makings for chocolate chip cookies – and all the cold cuts he loves most, in case he changed his mind and asked for a sandwich.
Both of my sons insist that I make The Best Sandwiches Ever.
I couldn't help but think of a recent post by Barb, The Empty Nest Mom, on the Sandwich.
Of course, Barb was reminding us of much more than the actual food, touching on the ways in which meals and tastes are imbued with memories of people and places, not to mention love. Isn't it amazing how some of the simplest foods, served the way we experience them as kids, hold the power to make us feel warm and welcome?
Earlier this week, late at night, I was scrounging for a snack and found myself standing at the kitchen counter, munching on a few water crackers. Out of nowhere, I wanted cottage cheese and strawberry jelly on those crackers (I had neither), as I flashed to my grandmother eating exactly that – one of her favorite snacks.
In that moment, I felt her very much in my heart.
As for my son, who was for many years my most ardent fan, my most gregarious and constantly questioning companion, my empathic child with a gift for all things mechanical… When he landed and called me, I asked: "Hamburgers or hotdogs?"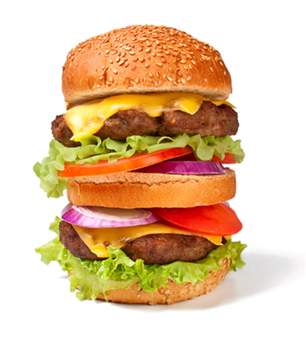 No hesitation.
"Hamburgers. With American cheese."
I had bought Muenster. But then I recalled the last party and my nonstop production of grilled cheese sandwiches for the boys and their friends. Surely, there were still a few slices of American cheese in the back of the fridge.
"You got it," I said.
Burgers and potato salad. A jar of dill pickles. Hardly tough duty!
As it turned out, last night was all about conversation – and my firstborn filling the house with his energy and travel tales, not to mention talk of murons, PMTs, cosmic signatures, and other elements of particle physics which I just may have to brush up on.
And might I mention that after requesting an espresso (to stay awake), he then asked for a sandwich after all?
Grilled cheese. Another American classic.
We'll be having those burgers later today. Grass-fed and affordable, I might add!
For lunch.
You May Also Enjoy