2014 Update to Best Places to Live, here.
2017 Update to Best Places to Live, here.
Two years back, I researched the best places to live if you're starting out – or starting over. I covered various ages and stages. But what if you're at midlife, say 50 or older? What if you're in full-blown "reinvention" mode?
Let's face it, many of us are in the "starting over" category, and more than once. We don't necessarily have buckets of cash at our disposal much less a partner ready to share and support our adventures. You could say that starting out at 22 or 25 puts you squarely in the same situation, but there's a significant difference – life is generally all about you.
And that's as is it should be. You're young, strong, flying the nest or finishing college. You may be plenty scared but you're taking off all the same, about to gain experience and discover what works for you. As the saying goes, "you have your whole life ahead of you." It's frightening – and thrilling!
Starting over after age 50 offers its own set of considerations – advantages, yes – and also constraints.
It's not better or worse, but it's certainly different. And it's about letting go as much as diving in. It's more than relocation; it's a process of rediscovering yourself.
Why Start Over at 50 or 60?
So why are people starting over at 50 or 55 or 60?
You find yourself free and somewhat aimless, as you start over after a marriage ends. We all know that gray divorce is on the rise, and widowhood may strike at any time.
Your kids have moved on with their lives, and single or partnered, you long for something new without necessarily crossing a continent or an ocean to see your children, or possibly grandchildren.
You may be starting over in a career or job, which is no longer unusual at midlife. But you will be competing with younger men and women, and you're targeting a job market with appropriate opportunities.
Whatever the reason for starting over, along with your additional wisdom often come aches and pains, the expense of doctors or medications, the need for a certain climate, and also, affordability and accessibility necessary to maintain physical health.
You may be willing to admit that while you've always wanted to live on the West Coast or the East Coast – or London or Paris – you have less energy or emotional resilience than you had 25 years earlier. Or even five years earlier!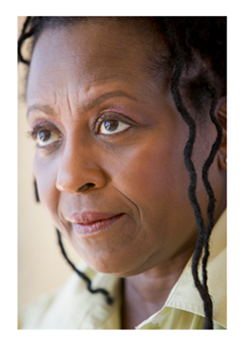 I've been surprised at how often my two-year old research continues to provide some sort of service. Recently, one or two Empty Nesters have popped by to read, so I thought I would update those findings specifically for the 50+ crowd, pull together whatever I could find on the web, and add a few thoughts of my own.
I have a vested interest; I'm no longer contemplating Empty Nest. I'm there.
Unsettled at Empty Nest
Facing those "starting over" questions is tough at any age and in any number of circumstances. If you're married, you have two individuals to consider, and possibly two jobs, two sets of preferences in what you envision as the next chapter, and ideally, a partner with whom to share the decisions and the stress.
It's less frightening to start over when you're not alone, which doesn't mean it isn't unnerving.
If you're single at Empty Nest?
It's another ballgame. On the downside, most likely you have only yourself to depend on financially. However, you also need only please yourself when it comes to the future. At least, that's what we think a few years earlier. Let me say, the reality may present differently.
In fact, a recent comment on "Starting Out and Starting Over" states:
I'm… struggling to feel comfortable with this next life chapter without my children… I feel so unsettled and torn.
What is adding to this Empty Nester's understandable indecision?
Young adult children spread across the US, and a strong desire to live her own life more fully, having survived a bout of cancer.

Resources on Starting Over After 50
Speaking purely of the women I know, we seem to carry the familial care-taking role with us well beyond our active care-taking years. Ceasing to do so – even provisionally – is a challenge. We find ourselves seeking compromise scenarios in which we gain additional measures of whatever we want for ourselves, without feeling as though we're straining critical connections to loved ones who depend on us.
We hope to settle on reasonable geographic access to family – for them, as well as for ourselves.
So how do we choose potential destinations? If we know what the considerations are, how do we select a place to start over while hedging our bets?
AARP provides a nice summary of options on Starting Over After 50. It offers its Top 10 Places to Live on $100/Day including Spokane (WA), San Antonio (TX), Roanoke (VA), and Pittsburgh (PA).
I also suggest that if you're searching for potential partners, you find demographic data on available men or women in your age range. Google, for example, "Best Places for Meeting Single Men Over 50." You get the idea.
But keep in mind that you should be focusing on this next chapter in your life – not just a year or two. Think big, or at least, "bigger." Reinvention may be an overused term, but it's appropriate for millions of us. This Huff Post piece, hot off the online press, mentions an upcoming PBS Special focused on exactly that!
What's Next?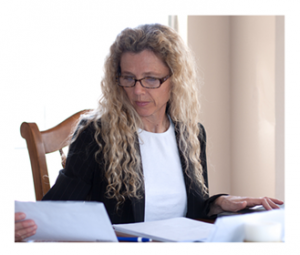 I may have mused on what's next for Hillary Clinton not long ago (and had some fun doing it), and we may have to wait a bit to see what's next for her in 2016. Hillary aside, most of us are not flush with funds and, simply put, a "misstep" made at 50 or 60 provides less recovery time than the same experience at 30 or 40 – financially as well as emotionally.
The bottom line? When you're 50 years old and starting over, knowing where to turn, much less where to begin, involves a complex set of decisions.
When you're considering how far and wide to cast your net for potential relocation, I would certainly factor in your:
Propensity for risk and your ability to be flexible
Financial situation (not just now, but 5 years out, 10 years out, etc. – run the numbers!)
Comfort with travel (if children and grandchildren will be far away)
Need to make friends quickly; how sociable you are
Romantic interests (looking to date?)
Career / profession – whether newly starting or taking it on the road
Health / medical needs – not just today, but in 5 or more years' time
Ability to change your mind – financially and logistically
Possibilities of a trial period in the proposed location if possible
Ability to view the new location and life as one where you can see yourself older (10+ years? 20 years?)
Gather Suggestions and Input
Suggestions for how to gather data of your own – that is tailored to you?
Do you belong to any Facebook groups in which members live in the areas you're considering? Can you ask for input?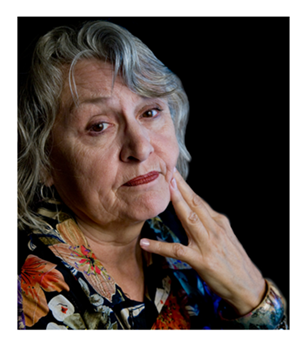 Perhaps you have friends or relatives you can stay with for a few weeks, as a sort of trial period without making a major move.
Have you asked your children how they feel about you relocating? Have you factored in travel logistics and expenses, or the extent to which you will tolerate living at a distance from family?
Are there others you can tap for their counsel?
Do you know what you're good at? What interests you? Where can you pursue what you'd like to learn or try your hand at?
Using myself as an example, both my sons are in college. One will be in the Northeast for another few years and the other, in a matter of months, could be almost anywhere including either coast or Europe.
As to how I make my living, theoretically, a writer or consultant can work remotely anywhere with reliable Internet. Then again, there's the issue of proximity to service providers I've known for years, existing relationships (and all their complexities), not to mention the comfort of what is familiar – especially important (in my opinion) when you're single and female.
Yes, I've made some assumptions in that statement. They apply to me; they may not apply to you. And I might also say that Paris is familiar!
Starting Over After 50 and Single
The woman who commented recently has specific questions. She is ahead of the game because she knows generally what she's looking for, and she's soliciting input and feedback. She's in her 50s, and it sounds like she's single.
I want a friendly town and smart. Spiritual but authentic. A place with a lot to do but not a lot of neighborhood noise at night. No humidity. No cold. I'm thinking of Silver Lake, CA or Santa Monica.
These aren't places I'm familiar with.
Any readers who are? Any real world input to provide? Any alternative suggestions?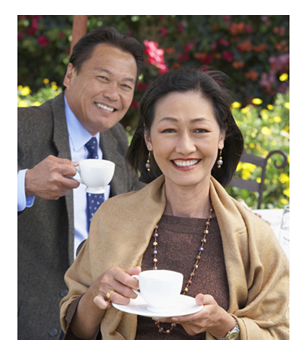 I could say the same myself; while I've lived in Paris and loved it, I'm not sure I want to be an ocean away from my sons at this time. I'm not 100% convinced I could remake my life overseas, though that doesn't mean I've dispensed with that idea; like this reader, I find myself feeling unsettled and torn.
So for now, do we have input on Silver Lake and Santa Monica?
Other suggestions for locations that are warm, friendly, authentic, and things to do?
And if you have some, any details on the social life and the cost of living?
Have you relocated at 50+ or are you considering doing so?
What are you learning from that experience?
Who else is dreaming of Paris or some other far-off locale, at least for a few weeks to soak up all it has to offer?
How are you managing to balance being realistic with a desire for something new?
Don't forget to visit To Move or Not to Move: That Is (Not) the (Only) Question.
2017 update to Best Places to Live, here.
Tell Us Where You Live, Tell Us Why You Like It, here, as 50+ readers offer details on their locations (2017).
And… If you would like to share your story — concerns, special challenges, questions, suggestions and successes — and connect with others, please email startingover50plus @ gmail.com.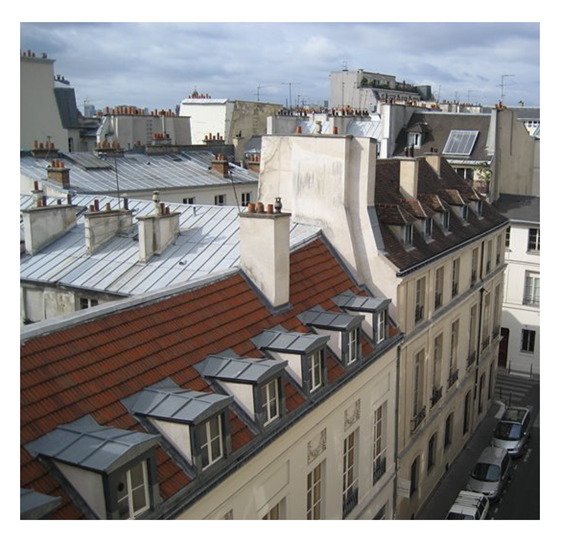 Images, BigStockPhoto.
Image of Paris Rooftops, Yours Truly.
You May Also Enjoy