Who doesn't want options when it comes to starting out? Who doesn't want options when it comes to starting over?
In my morning reading, this caught my eye: 10 Great Cities for Young Adults. How could I not check it out, thinking about my sons and where they might light in a few years, pursuing their opportunities?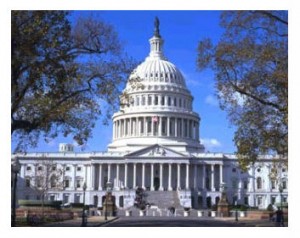 I was also curious for myself. While not a young adult, in a year's time, I'm (theoretically) free to move anywhere. Paris comes to mind immediately, but there are plenty of inconvénients in that arrangement, despite having lived in the City of Lights numerous times. Couldn't there be cities to suit me in my own country?
Starting over
If you had to start over, do you know where you would go? Do you have a dream destination, factoring in your profession, your marital status, your age, your kids, your lifestyle preferences?
Sure, there's the very first start – and fortunately, most of us get to do it with health and enthusiasm. We graduate college, embark with our sheepskin and vitality, and ideally, find our way to first amorous adventures, first jobs, perhaps marriage, first home, and children.
The recessionary economy has marred that simplistic scenario, but eventually we start, and it is the natural course of things (if we're lucky) that the twenties and thirties give way to the forties and fifties. And that means more change – to how and where we live, reflecting evolving priorities.
Best cities for young adults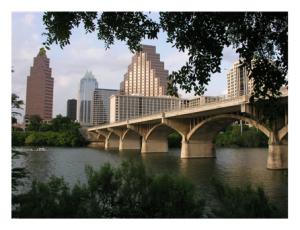 Whether you're starting out or starting over, the article I cited relies on criteria such as population demographics, cost of living, average salaries, job opportunities, and thriving social scene. What ranks among the top for those setting out after college?
Texas does well – with Austin and Houston both high on the list. The Pacific Northwest is represented with Portland, Oregon. Washington, D.C. makes the cut, as do Chicago, Kansas City, and Salt Lake City. New York isn't neglected, despite the cost of taking your bite out of the Big Apple.
Best cities for raising children
The economy has required all of us to be flexible when it comes to making moves. We follow the jobs because we must, leaving behind communities we may love. But when kids are on the scene, priorities change. Safety is critical. Good schools are essential. Commutes become concerning; we don't have two hours to spend as a road warrior when we're juggling carpool and play dates. The type of housing – an apartment, a small home – may be less vital than location, location, location.
And nightlife? That, and even job opportunities, may take a back seat to parenting needs.
Among the top contenders when you're raising a family? According to a 2010 Forbes report on Yahoo, top locations for raising a family include Des Moines, Iowa, Syracuse, New York, Provo, Utah, and Pittsburgh, Pennsylvania. Another Forbes report addresses the needs of working moms, putting Pittsburgh and D.C. on their list, among other metropolitan areas that offer professional opportunity along with quality health care and schools.
Top towns for Empty Nesters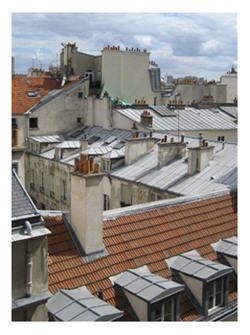 As for my next stage? Empty nest is looming. There's much I love about where I reside, but as a single woman of a certain age, my options are limited here, both socially and professionally. So what's next, especially when it's more than an issue of downsizing?
I know Paris; it's more than my French fantasy. I also have no illusions about the French, or what it's like to live as a foreigner, albeit comfortably. But I want to consider all my options, especially as a parent, and because it's harder changing everything about your life at 50 than it is at 30, or even 40.
And check here if you want the 2012 update on Best Places to Live if You're Over 50.
Empty Nest is a tricky demographic
So what are the best cities for Empty Nesters?
As I zipped around the internet in search of answers, there were none that seemed definitive. Some articles assume that this stage equates to retirement. Do you know anyone in this economy who can actually retire? I don't – in their 50s, 60s, or older.
I found Portland, Oregon and Austin, Texas on one list. (It sounds like these are great cities for every stage!) I found San Francisco, Boston, San Diego and Boulder on other lists (despite high costs in the first three). Climate is more of a consideration when you're older (a sorry state of affairs, but true).
So what are the best places to live for the 50+ crowd? And doesn't it make a difference if you're single and looking, versus married and moving à deux? Do you have a good list?
Embracing change starts with imagining change
My life has been a series of changes I've initiated, and many that have occurred which were beyond my control. I've reinvented myself more times than I can count, living in more than a half dozen urban centers, including abroad.
Why is it harder to imagine doing so again? Is my comfort zone holding me back, or my very real constraints – financial, professional, familial, and more?
If I can imagine another life in another location, is that the first step to making it happen?
Could you up tear up roots, and start over alone, elsewhere?
What's your dream location for your current stage of life, or the next?
Is managing change a woman's issue, and her cross to bear?
Do you believe that if you can imagine it, you can live it?
You May Also Enjoy