What do you like about where you live? If you're over 50, what in particular suits you, or for that matter, poses challenges?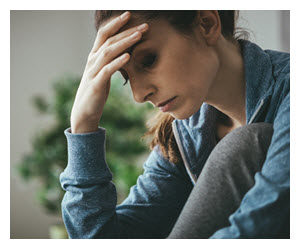 Lately, I've been back online researching small towns. Not so tiny that they wouldn't have a coffee shop and little else — I haven't decided on "village life" — but I am definitely interested in small city living. As it turns out, where I landed a few months back just doesn't quite fit. That means another relocation is in the cards, and I don't know where.
Moving is a daunting task. Not to mention, expensive.
Much as I understand the value in keeping things upbeat, in the game of "starting over," ignoring those of us in middle age with serious financial burdens is ridiculous. Galling, really. "Reinvention" is not a lifestyle choice for us; it's a matter of survival when resources are gone, when all that's left is debt, and the emotional drag of failing to secure paying work feels like it's killing us.
Or, if the only work you can get is an intermittent, cobbled-together patchwork of part-time, low-paying gigs.
And even that, besides being exhausting, is not enough.
Cue the mind wandering to an affordable little cottage not far from the beach, a cabin fit for a handful of 50-somethings, or somewhere, anywhere, you'd feel less discouraged about your future.
So here you are. Here we are. I'm asking you to share the details of places you've lived and liked (or loved), and whether or not you'd be up for additional contact. And here's why I'm asking. Because oh so many of us in the 50+ crowd are scratching our heads. Trying to figure out what we did wrong. Thinking maybe a move might change our luck. Knowing we have no way to recoup if we miss the mark, or miss it by much. Knowing we can't yet touch Medicare, much less Social Security.
Big BOOMING Voice? Who, Me?
Boomers? Yup. Once we thought we ran the show with our youth, our vitality, our Big Loud Voices. Whatever you think of our "generation," we made plenty of noise, a fair amount of change, and we thought we'd eventually be able to sit back and take a breath when we grew older.
Not so, for too many of us.
FYI, Baby Boomers were born between 1946 and 1964, which puts us between ages 53 and 71. That means some of us still have years before we can "retire" if we want to, and perhaps more importantly, years before we can access Medicare. Now, to quantify the situation in the US… There are some 41.1 million Americans between the ages of 55 and 64* (13% of the population). Big number, don't you think? And those of us in that range — yes, count me in — still want to work, to play, and to contribute productively.
The next age bracket? Another 47.5 million (15%) are over age 65*. And trust me, plenty of people in that Boomer segment still want to kick butt!
But… A growing number of us are divorced, need to work but are unemployed, and are living alone — sometimes a very scary (as well as expensive) proposition. Given that we've diligently done our time — paid our taxes, raised our kids, towed the line — you'd think we would have a very loud voice. And use it!
But we don't. Because we're worn down. We're cowering. We're embarrassed. One of the legacies of losing jobs (and other battles) is this: We've internalized a sense of failure because of where we are — seemingly cut off, broke or hurting financially, at loose ends — unable to acknowledge a broader context of economic and social factors at play.
Just how many millions of us are struggling?
It's hard to get an accurate read on the numbers — after all, if we've long since fallen off the employment rolls, we no longer show up — but there's no question that we're a growing community, seeking support anywhere we can, not yet organized, not yet part of the political dialog, and everywhere we turn, feeling forced to "fake it." And it's worse for women over 50 looking for jobs, which sadly, is no surprise.
Don't we need to speak up, and keep speaking up? Can we at least talk to each other?
So here's what I was thinking. It's pretty simple, really. Information exchange — something that's been occurring around here for awhile anyway — about places we live or used to live, what we like about them, what we see as suiting a lifestyle as we move into our 50s and 60s, knowing we either wish to or must make significant changes.
We can all use information, right? Something more than the usual data on median incomes and housing prices. That's important of course, but what we really need is the "sense" of a place. And, we need connections, ideas, community — a way to smile occasionally, to share honestly, to rekindle hope that we can yet settle somewhere new and maybe, just maybe, make a better life for the years that lie ahead.
If we're telling ourselves there must be a better place to live — cheaper, easier to get around, less hostile to growing old — shouldn't we do what we can to talk to people about the locations we're considering?
You're Doing WHAT?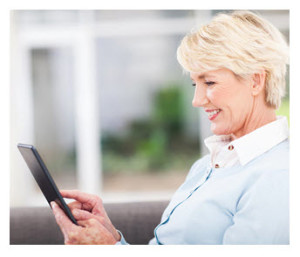 Maybe you're 50 and see the writing on the wall. Maybe you're 55 and telling yourself you're grateful to be bagging groceries for minimum wage. Maybe you're 60 and realizing no one will hire you. You're more than willing (and able) to work, so you must figure something out though you don't know what — babysitting, dogsitting, housesitting, something — because you have years before you can access Medicare much less a poverty-level income via Social Security.
Some of us can't find our way back from the layoff, or the series of layoffs, or the medical bills, or the divorce, or the death of a spouse, or the family problems that ate up our savings. We can't find our way back from each subsequent period of unemployment or underemployment that seems to be the new normal. We may still be supporting kids or young adults. We may be caught between an elder parent who needs our care and our own financial survival.
We need help. Real help. Good wishes are great, but they won't pay the bills. They won't give us answers.
Ideally, we'd have a bestie in every small town and city across the country, or in any nation that beckons to us. A friend to give us the skinny on what it's really like in Arizona or Colorado or Wisconsin.
Overwhelmed in Our 50s and 60s, Still Hoping to Work
If you don't know why I'm so inelegantly bringing this up, you have only to read the following, and I urge you to spend most of your time on the comments. Pay close attention to the common thread — responsible, caring adults who are lost, angry, frightened, and still hanging on to as much dignity and optimism as possible; adults who, even in their own distress, are reaching out to help others and cheer them on.
Read the 200+ comments here — 50 Years Old and Starting Over: Where to Begin? and the 100+ comments here — Over 50, Unemployed, Depressed and Powerless and the 400+ comments here — Best Places to Live When You're Over 50 and Reinventing.
I was reminded just this week of the helplessness we feel when everything we try fails. This comment from a laid off teacher is heartbreaking. He's at the end of his rope, literally, with three children to provide for, and toying with ending it all. He writes:
… I have a home and three children to support but cannot find well paid work anywhere… I have literally written for hundreds of jobs in the past two years – taken applications in by hand and tried every trick I know to just get an interview… It is all hopeless – my past achievements count for nothing and I am left feeling that I have wasted my entire life completely. I now have no money left and am trying to sell the house just to feed the family… I have actually made a suicide plan and begun writing letters to loved ones in advance. We all need some purpose in life – I am bright, educated and experienced and yet there is seemingly no place for me in this world we live in. I am really not sure what to do next.
This is more than heartbreaking. It's insane. And his is only the latest in hundreds of comments from people in similar straits and not just in the U.S.
Roller Coaster Lifestyle? No Thanks!
When I consider my own roller coaster years — divorce, layoff, and medical problems conspired to send my single parent life down paths that felt utterly out of control — I know the number of times I've had to figure out what is next. It's been a long hard road, more so because I had no family to talk to much less to assist. The ups and downs continue as I get older in a society that crowds us out as we advance into our fifties and beyond. I'm incensed at the waste of it, the inhumanity, the pointlessness.
I nevertheless think it important to distinguish between hardship and tragedy. My bumps in the road have been many, but they are hardships. Tragedy is another matter. Fighting your way through tragedy is a nightmare that makes hardship seem like a day at the beach.
But this isn't about comparisons. It's recognition that many of you who have commented on the articles I mention have faced devastating life events — serious illness, death of a loved one, loss of home due to fire, the wreckage of addiction or abuse.
And those of you, of us, who have had to deal with an onslaught of the "usual" hardships — illness or injury with no disability money coming in; divorce with its pervasive, damaging ripple effects; job loss for any number of reasons; loss of a home due to financial distress — the physical, emotional, and financial cost can set a person so far back that crawling forward again seems virtually impossible.
There is little in the US to help, we "otherize" those who ask for help, and we treat misfortune like a contagion. Shame. On. Us. We take "self-sufficiency" to an absurd and destructive level, and marginalize those who have fallen on hard times and can't dig themselves out.
The irony: Whatever our social policies, there are literally millions of big-hearted, generous, wise, self-aware people who will offer their time, their good thoughts, their suggestions, their connections, and as we saw on the Meals on Wheels issue, even their hard-won dollars to help those who need a hand.
A Bestie in Every Port?
Much as I believe that what we truly need is organization, political action, a serious shift in social policies (to do with social security, healthcare delivery, housing and transportation, and even "base subsistence" income in light of a dwindling pool of jobs for a growing population), I also believe that any grassroots effort to connect and share information (and yes, eventually organize and fund) — helps.
Let this be an effort to address a key element that concerns the 50+ crowd in the following way — a sort of "bestie in every port" approach to learning more about locations of interest.
Would you share your personal experience of places you have lived, and a small amount of information about your situation — to give context to your remarks?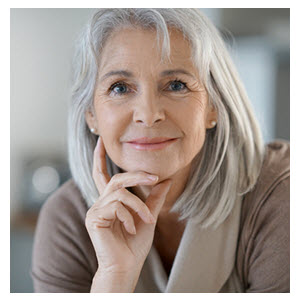 Would you, as an occasional or regular reader, include what you've liked and why, the types of housing and transportation you know to be available, your sense of the environment's "livability" and tell us if you would be a willing source of additional details?
And if you need something, if there are questions you want to ask, then do so. About jobs or medical services or transportation or just the feel of a place.
Maybe, just maybe, others will provide feedback and possibly — options to connect.
Even if you don't wish to offer anything beyond a city and its pros and cons, to share your knowledge would be an act of generosity. As useful as it is to gather data from sites like city-data.com, imagine hearing what it's really like living in Salem, Oregon or Kissimmee, Florida or Clarksville, Tennessee or Staunton, Virginia. Hearing from someone who lives there now or did five years ago. Hearing more than a snippet about median home prices and median incomes. And since we all experience places differently, the additional information about you, if you choose to provide it, offers vital context.
And please don't feel obliged to leave your name. Use a first name or pseudonym if you prefer, but do provide a legitimate email address when you leave your comment or there is no way that I could possibly get in touch with you to follow up. And no, I don't share emails without express permission.
Is this pie in the sky? A do-gooder's fantasy land? Maybe. But I'm just not willing to give up the idea that people can and will help each other.
And if I look foolish with this idealistic request, I don't care. I'm smack in the middle of some tricky decisions about my own next steps, I know this would be useful to me (so why not you?), and I understand that there were a handful of things I never considered when I moved. If my experience can help others avoid the mistakes I've made, then maybe they were worth it.
Besides, one of the nice things about being 50+ is that looking "foolish" doesn't matter very much.
Where Do You Live? How Do You Like It?
Let's talk about where we live, what we like about it, and how it serves our needs (or doesn't). It seems to me the focus should be on small- and medium-size towns / cities. Even if we love a big urban lifestyle, that's cost-prohibitive for most of us here. But if you do live in a city and want to share, please do.
Tell us:
Your age, marital status, living situation (married / cohabitating, solo, with a parent, with an adult child, with a roommate)
Places you have lived long enough to really know them (city or town / state / country; how long you lived there)
What you like(d) and didn't (climate, demographics, job marketplace, transportation, culture, healthcare facilities, etc.)
Any other "livability" factors (walkability, activities, friendliness, political bent); don't forget cost of living, especially the sort of thing we can't find out online (e.g. rents are easy to find; medical care, less so)
Include knowledge you may have of TYPE of housing — townhouses versus one-story; old houses versus new construction; buy versus rent; availability of accessible housing, etc.
Your work situation (whatever you care to share)
Whether or not you would possibly be willing to help facilitate connections
And if you are in need of something specific, if that's why you landed here to read, you might want to share the following:
Your work status — regular employment, one or more jobs, contractor or freelance, steady or intermittent, unemployed or underemployed; remote or on-site; if unemployed / underemployed, how long
The type of work you do, the type of work you have done or could do; years of experience
Your level of education (high school, part college, college, grad school, beyond grad school, special certifications, licenses, etc.
Other specific needs, for example, information on accessible housing and transportation options, something for a child, medical or mental health assistance, part-time or full-time work, counseling, just someone to talk to, a few friends (!)
Even if you yourself have specific needs, are you in a position to help someone else? With information, suggestions, mentoring, housing or other?
Provide as little or as much as you care to. Again, no personal identifying information will be made public.

I welcome your thoughts, I hope for your input, and please share.
* Source: Kaiser Family Foundation.
You May Also Enjoy