"Don't take it personally," he says.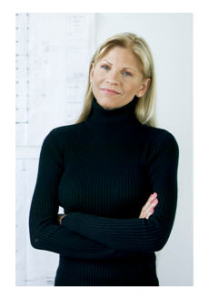 We're talking business – a situation I find myself in, uncomfortable and uncertain. It concerns payment, and the most appropriate handling of a delicate matter.
"It may not be personal, but it feels personal," I say. "It feels like disrespect."
"That's a woman's response," he replies.
I know him well. He knows me well. He means no offense by his observation, and I let it sink in. I mull it over. He may be right.
Like many women I know, I connect dots that aren't always meant to be connected. Pay for work equates to value for any of us – and some of us, more than others.
Value equates to self-esteem. And we all know women tend to have more esteem issues, and asserting our value – especially when we're young – can be a mixed bag of the personal, the professional, the substantial, and the superficial.
It's a quagmire.
Men and Low Self-Esteem
"It's about self-esteem, isn't it," he says.
I smile.
"There's an element of that, yes."
"Women aren't the only ones who are insecure," he continues. "Men have esteem issues, too. Some of our insecurities are the same and some are different."
I sit with that thought for a bit, and it calms me to detach myself from "personal" work-related annoyance. I've never thought about men and low self-esteem before, though I feel foolish even admitting as much.
Sure, we (women) hear stories about short men needing to prove themselves, so they tend to be more aggressive or they pick fights. Is this always true? We hear about (or experience for ourselves) the way in which men with less than average "endowments" compensate – in bed, and in life. Sometimes the compensation is great! Other times, quite the opposite.
These are stereotypes, and I'm loathe to blanketly believe stereotypes or generalizations.
But a little poking on the Internet leads me to an article from GOOD on men with low self-esteem. I've always instinctively steered clear of a man who doesn't think well of himself, which brings me face-to-face with how contradictory that is – considering the amount of time I've beaten myself up over, well, almost anything.
And I say that as a woman who is, nonetheless, self-assured in many areas of life.
But men with low self-esteem?
They may withdraw or snarl when we're successful. Or act out the typical passive-aggressive behavior. They may cave when we need them to stand strong – disagreeing with us because we need the challenge to arrive at better decisions.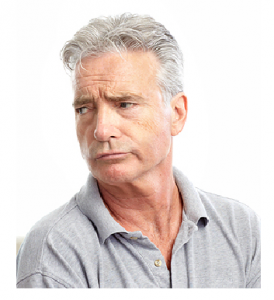 They may undermine their own potential, not unlike women who sell themselves short.
Men, Women, and Compromise
"As for my little drama," I say, "I know it isn't personal. It's organizational. It's the economy. But that doesn't lessen the frustration."
Even as I say the words – fully believing them – I have one of those flashes. You know the sort. You realize something – about yourself.
It isn't that I expected to change the situation I find myself in; I expected to change myself to accommodate it.
I am woman, hear me roar? Sure. Sometimes.
And just as often – I am woman, I am chameleon. It isn't always a good trait.
Whether or not I'm responding too emotionally, I'm kicking myself over something I should've known. Something I did know, but I gambled that I could deal with it, find a way to manage it, contort my work schedule and budget to adapt.
I'm finding that I may have been wrong. I'm realizing that repeatedly setting that sort of expectation of myself is something to pay attention to.
Can You Change a Man? Can You Change Yourself?

The irony is, I've found myself here before. In business, from time to time, and in relationships, all too often.
And no, I don't think you can change a man.
Tweak his look? Certainly. His behavior, attitudes, values? Not so much. People change when they choose to change. To attempt forcing anything else is foolish. But then, I've always gone for men who can hold their own with me. They don't lack for self-esteem. If anything, they may lean slightly toward arrogance – something I've learned to steer clear of as I've grown older.
Is arrogance and a need for control a sign of insecurity? Maybe. Then again, maybe not.
And the Nice Guy with confidence, who doesn't look to run a power play?
In my experience, he does exist. But given what we seem to expect of our men in this country, he's hard to find.
Personal vs. Professional
So I don't think I can change a man, but I do invariably reshape myself and sometimes over-compromise. That's a problem, knowing full well that compromise is essential in any relationship.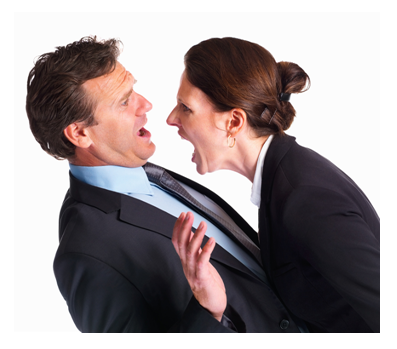 Personal, or professional.
That said, being too ready to bear the larger amount of giving in – or giving – will engender resentment, and possibly a good deal worse. Sometimes it hastens the end of the arrangement, or at the very least may cause an outburst that could have been avoided.
I think of my marriage and the way it played out. Did I sell myself cheap right from the beginning? Did I fall prey to that tendency as the years rolled on?
Have I learned anything in the decade since, and been able to change myself – and my choices?
Can I apply the same principles in my professional life? Or is that oversimplifying?