As little as seven seconds.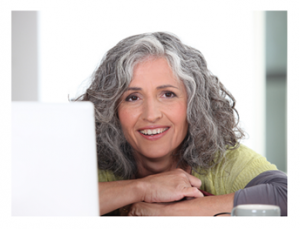 According to some sources, that's all it takes to form a first impression.
Think about it. Don't you get a read on someone almost immediately – not based on ragged jeans or spiffy shoes, but something more? Their energy? Their sincerity?
Whatever else he or she exudes?
Do you follow your instincts when they yield a thumbs up? Do you ignore warning signs if you're in a hurry? And what about first impressions in the virtual world, when it comes to reliance on information from those you've never actually met – and to whom you so readily give your trust?
Many sources offer advice as to how we fine-tune our own ability to create positive impressions – for interviewing, for successfully conducting business, for socializing. But if these are learned behaviors, shouldn't we be more suspicious of those around us who may have mastered them?
Where are the articles (and techniques) that teach us to listen to our inner voice, and its invaluable input?
Credibility, Contradictions, Catch-22
Sure, you can Google. You can assume the best – which is often fine – but those who are veterans of online dating may tell you otherwise. Assumptions can be problematic, and facades are easy to construct.
You can visit online locations that suggest that someone is credible or trustworthy, but here's one recent example of a man who fooled many women for many years. He defrauded them out of millions, via online dating and faked information on the web.
Isn't it critical to assure the credibility of those we're dealing with? Isn't it essential not to turn away from contradictions? The Catch-22 of course – there can be reasons for contradictions, including respecting the privacy of others. And none of us wants to judge unduly, right?
And so I return to the importance of following your gut, of performing due diligence, and taking time to build trust.
Trust Your Gut
As we get older, we don't ignore the need to do homework – seeking out experience, credentials, and expertise. Yet we also increasingly rely on our gut. The combination can be extremely effective.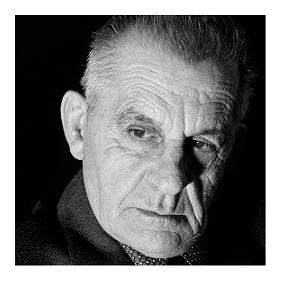 I've known individuals who enter a room and exude warmth; I pay attention to my impressions. I've know individuals who enter a room and I feel uneasy; again, I pay attention.
Others may inspire confidence but present themselves with a polite set of walls that is – to me – indicative that I should be wary.
And then there's romance – the online date whose exaggerations exceed the usual, the blind date whose storytelling over dinner doesn't quite add up.
Too often, we deny the signs, we dismiss the contradictions, and by silencing the gut check, we pay dearly.
Dating, Mating, Exuding, Concluding
I seem to recall that early in Malcolm Gladwell's 2005 book, "Blink," he writes of a series of experts who authenticate a statue from ancient Greece. Scientific evidence points to its legitimacy, and yet the most experienced in the field sense that something is off.
They turn out to be correct.
If the hot woman at the bar exudes sweetness one minute and bitterness the next, might we pay attention?
If the new man doesn't look us in the eye or his body language contradicts what he says, isn't it prudent to allow all systems to evaluate?
I don't believe that we should judge a book by its cover, but nor should we discount first impressions – the je ne sais quoi we can't quite pinpoint – or Gladwell's "thinking before thinking" which advocates for the immediacy of certain conclusions, and their ability to guide us.
You May Also Enjoy