The headline hooked me: "Why Are Mean People So Good Looking?"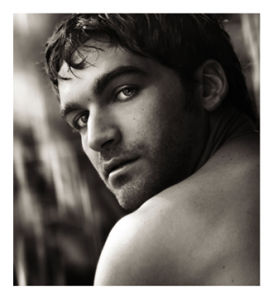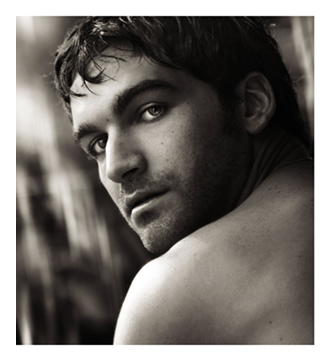 My immediate thought was that the premise had it wrong; mean isn't attractive so much as "good looking" yields license to be hurtful – and get away with it.
According to clinical psychologist, Dr. Vinita Mehta, personality is a significant factor in attractiveness, and "darker personality types" often hold sway.
Is that another way of saying the Bad Boy or Bad Girl triumphs? Are we really drawn to narcissists? Are some of us more susceptible than others? Isn't it the charisma and confidence that appeals to us, and the rest just comes along for the ride?
Dr. Mehta makes a distinction between adorned and unadorned attractiveness – apparently factors in what I term Mean Magnetism.
Adorned vs Unadorned Attractiveness
Adorned attractiveness includes:
wearing stylish clothing, flattering makeup, and fashionable items that serve to enhance one's physical appearance.
And unadorned attractiveness applies to:
"enduring" features, such as facial symmetry. Put another way, some folks are naturally attractive with minimal effort…
Dr. Mehta refers to a study at Washington University in Saint Louis which intended
to see if people who dress to impress possess different personality tendencies than those who put in less effort. The traits in question were two well-known configurations of personality, The Dark Triad and The Big Five. The former refers to narcissism, psychopathy, and Machiavellianism (e.g., guile), while the latter encompasses extraversion (sociability and enthusiasm), agreeableness (friendliness and kindness), conscientiousness (organization and work ethic), emotional stability (calmness and tranquility), and intellect (creativity and curiosity).
In other words, they sought to see how physical attractiveness that is natural versus explicitly enhanced is related to Good Guys and Bad Guys. That's my simplification for all those traits, and I make no gender distinction.
Beauty and Selfishness
In a report last year, The Guardian (UK) explored whether or not beautiful people are more selfish, which would follow a similar premise to mine – that some attractive people worry less about likeability, knowing their charisma or attractiveness will draw people to them regardless of behavior. But the Guardian cites a study that finds more symmetrical faces associated with self-sufficiency. They write:
The study found that people with more symmetrical faces were less likely to co-operate and less likely to expect others to co-operate.
Does that mean they're selfish? Do we conclude that they're meaner?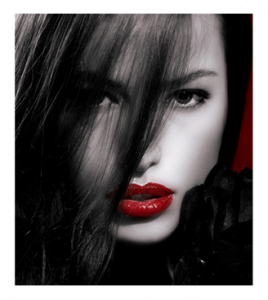 Haven't we all experienced the plain man or woman who is so warm, so funny, so engaging that he or she becomes more attractive, whereas conversely, the beauty with a cutting and uncaring personality becomes less and less appealing, regardless of her looks?
A small digression if I may. I recently saw a talk show on which an undeniably gorgeous woman was talking smack about everyone she knew. The more she raved, the less I could imagine five minutes in a room with her. "Mean" doesn't even scratch the surface. Her behavior was despicable.
Think she gets away with it?
Bias in Attractiveness: Beauty, Personality
We're all drawn to beauty, however we define it. And that includes the beautiful face and the beautiful body, recognizing that culture (and personal taste) reflect our perceptions of exactly what that means.
Returning to issues of personality – how do we develop mechanisms to cope, to compete, to survive, to thrive, and to attract – with or without a genetic arsenal as foundation to do so? Don't we treat attractive people differently? Can we deny that beauty bias exists?
I doubt anyone would deny that self-image and actual attractiveness are both determinants in our approach to the world. Those of us who grow up different – too tall, too short, too fat, too thin, an ugly duckling – don't we learn to compensate in some way? Sometimes we acquire habits that make us alluring. Sometimes we master devious behaviors that serve our insecurity.
So what about my hypothesis that attractive people (adorned or unadorned) feel less compelled to be nice?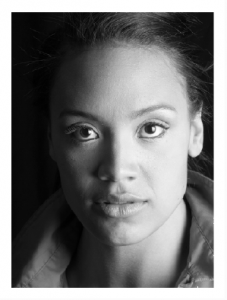 How do we explain two individuals who may both be naturally good looking, in similar life circumstances, yet one is mean and the other – not?
Are some people hard-wired to become meanies if the right elements are in place, while others, regardless of their challenges or advantages, retain positive characteristics including sociability, kindness, work ethic, and creativity?
As for the premise that we're drawn to dark personality types, I believe it's charisma and confidence that holds sway. We may be sexually attracted to these individuals, but if that Dark Triad weighs heavily and we're aware, we learn to distance ourselves from toxic behaviors (and people) as soon as we recognize them.
Predictability? Insecurity?
Let's face it. Some of us are putty in the hands of those whose tricks include nonchalance, mixed messages, or unpredictability – all of which is more exciting, more challenging, more desirable. I may associate these behaviors with the good looking man or woman who toys with the affections of many, and wreaks havoc on those who put up with it.
Is that a matter of meanness?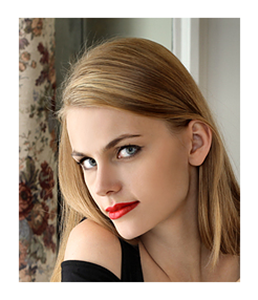 I don't think so. I suspect it's part of the formula in taking whatever we can get (for some), and coming to know and trust ourselves (with maturity) for others. There will always be insecure men as well as women who are raised to feel not quite good enough. It's the proverbial "I wouldn't belong to any club that would have me," yet the desire to belong burns fiercely.
Do we perceive confident people as attractive? Yes. Do we perceive those who are powerful as attractive? Often, yes. Are they necessarily mean? Some may be; others, not.
With experience of those whose egregious words and actions distort our sense of self, we may learn to recognize a more enduring magnet powered by humor, compassion, curiosity, and intellect – none of which precludes the playfulness and spontaneity that sparks our sexual interest.
Are there more meanies now than 20 years ago?
Has media reshaped our expectations – for the worse?
Have you had run-ins with the "Dark Triad" of personality traits?
You May Also Enjoy