When does no mean no in a sexual context? Is "always" always the answer?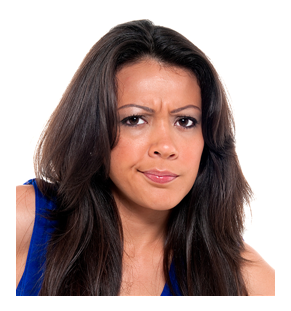 If you ask me, "no means no" is an excellent rule when it comes to sexual matters, as I stated in a comment yesterday.
But sexual etiquette is more complex than we might want to admit, especially when discussing sexuality with our children. We talk about sex, or we talk about talking about it – the mechanics of it, and the emotional as well as physical aspects of health and safety.
So what about the shades of gray? Are we too embarrassed to address them or too ill-equipped?
How do we properly approach issues of sexual safety and sexual etiquette?
Some remarks on the French Vogue cover (yesterday) expressed concern over what children might think about the couple shown in their domination-tinged embrace. Yet as I walked around my home last evening, glancing at assorted magazine covers, book covers, even art on the walls – to some degree one could say the same about almost anything these days – everything from a Rolling Stone Magazine cover to what passes for acceptable (bloody) television, not to mention violent video games.
So where exactly is our dilemma – or discomfort? The potential association of violence with sex, or just sex? Do we ever have nuanced discussions with our children about either?
Talking to Kids About Sex
I ventured a Google search on "talking to kids about sex" and another on "talking to teens about sex."
What I found?
Interesting results. Talking to kids about sexting popped up before talking to kids about sex. Right there, we see another contemporary conundrum, and a whole other arena of sexual etiquette to address.
Talking to teens about sex yielded 62 million results (ranging from Oprah on relationships to the Mayo Clinic, and any number of major publications). As for talking to kids about sex, the query returned some 255 million results, with one of the better approaches I've seen offered by a Planned Parenthood article and video clip, using humor and pragmatism to help adults field frequently asked questions – and then some.
Out of curiosity, I searched on "sexual etiquette" as well as "when no means no."
Sexual Etiquette
Apparently, there is no Emily Post of Sexual Etiquette, exactly. But my search came up with a few amusing sources, no doubt covering manners that most adults of a certain age have learned. Then again, our sexually active teenagers and possibly some twenty-somethings may benefit from:
AskMen's Top 10 Common Sex Etiquette Mistakes – a highly readable commentary focused on issues like personal hygiene, not ripping your date's clothing in the throes of passion, no taking calls mid-coitus, no springing a surprise fetish or two (without discussing first), warn before the big finish if you're having oral sex, don't be unselfish, and so on. Not exactly rocket science, but entertaining.
YourTango offers up oral sex etiquette – as do many guides, apparently. Huh. I didn't anticipate that. Tissue by the bed, à la Charlotte in Sex and the City?
Lifescript's 5 More Sexual Do's – clearly reflects the advantage of the communication side of sexual activity, for example, talking with your partner before any sort of experimentation. Don't most good manners hinge on observing, listening, and diplomatically discussing? Among the recommendations – do not scream out George Clooney's name unless you're, well, in bed with George Clooney.
Sexual Boundaries, When No Means No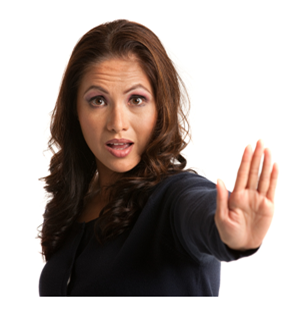 All joking aside, we need to set boundaries even when we're open to exploring them, and communicate – like adults – when we're uncomfortable or unwilling to pursue an activity further.
Lifescript's article offers this, which is essential:
Your partner should respect your boundaries… If he presses you at all, consider whether he's the right guy for you.
My search on "no means no" resulted in a number of articles on date rape and what that means. How many of us talk to our kids about date rape? Shouldn't we? Shouldn't we let our daughters know that NO is their right?
Shouldn't our sons know as well?
Why don't we talk to our children – or each other – about issues to do with "coaxing" or coercion?
Adult Sexuality – Real World
Most of us are embarrassed discussing sexuality. And we're confused.
As women, we're encouraged to flaunt it in some circumstances, and hide it in others. As a culture, we're becoming more open-minded – publicly at least – about anything other than conventional sexual arrangements. The real world of adult sexuality is diverse; yet, we continue to cloak much of natural human behavior in shame and judgment.
And our children surely pick up on this. Can we blame them for getting mixed messages, and wondering what is and isn't okay? What are they seeing in our homes? What if they see "too much," however we might define that? What about disrespectful sexual behavior between parents? What if we find ourselves in a sexless marriage, or one in which affection has gone MIA?
What if we're single and not dating? What if we've been on our own for awhile – as choice moms, as divorcees or widows, and we don't know what we want to model for our impressionable sons and daughters?
How much do we share – and when? Is what we say contradictory when it comes to what we do – and in some instances, is that a better idea than being more transparent?
Can we at least begin to talk to each other, as adults?
Parents Model Sexual Behaviors
If we believe that our children watch and absorb our values as well as our habits and behaviors, shouldn't we model the sexual etiquette we'd like them to emulate – eventually? Sexual behavior that is respectful, and naturally – takes into consideration the age of a child.
What this means to me won't be the same as what it means to you, but we should think about it.
My guidelines?
I firmly believe that a rotating bedroom door is a less than stellar example. Dating? Sure. Sleepovers with the flavor of the month?
Not so much. I believe children should have a sense of stability and security, and should feel physically safe. If your thing is variety and no strings, fine. But in my opinion, your children don't need to see it or live it simply because you do.
What Kids Think of Our Partners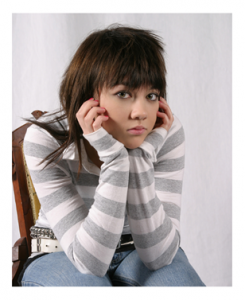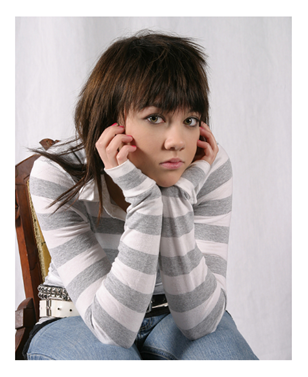 I hardly think that any of us needs to be celibate if we choose otherwise, though compatible partners are not a given. Then there's the challenge of having a social life if you're a single parent and you're financially or logistically constrained, and your kids are with you most or all of the time.
Might I suggest you'll have to get creative with your arrangements?
In my own experience, discretion is advised. Bringing another adult into the mix can become complicated in more ways than one, as children will grow attached in some cases, resentful in others, not to mention learn behaviors by observing ours. I will add that children may pick up on situations that we, as adults, don't notice. Kids can offer valuable input into our dating relationships. We should pay attention to their responses and instincts when we're dating – for their safety and our own.
We also need to instill responsibility with regard to sexual etiquette – feeling our way, perhaps, as they mature and we mature in our relationships and choices.
Teens, Alcohol, Coercion, Saying No
Let's be practical. Anyone under the influence is less inhibited. And passion – in and of itself – is pretty heady stuff.
But "no means no" is a rule I consider helpful – and essential. That includes explaining to sons and daughters that anything resembling coercion may not constitute violence, but it nonetheless has no place in a sexual relationship. And alcohol – as well as passion – may encourage getting oneself in tricky situations.
So where is the line between "coaxing" and "coercion?" What about situations of so-called implied consent?
How many adult women have difficulty with this very issue?
If you ask me – at any age – if coaxing is required for sexual activity, then you've got the wrong time or the wrong person, much as the Lifescript article suggests. If one partner is uncomfortable or unready, that should be the end of it. When alcohol (or other substances) gets involved, unfortunately judgment may be impaired, which is too often used as an excuse.
Alcohol is never an excuse for what amounts to rape.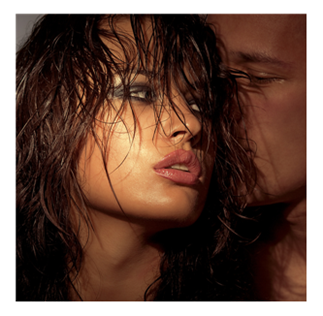 And this potentially dangerous combination – substances and sex – is yet one more subject to discuss honestly with our children. The possible fall-out is too great not to.
I will add another related point. Women should remind themselves that dinner doesn't "buy sex," that feeling cornered doesn't require sex, that consensual truly means both parties want to engage in a way that is comfortable for each, at that point in time.
What if we looked at the other side of "no means no" and tried to clarify with this guideline?
If the answer is a clear, definitive, lucid yes, at the point in time during which you want to engage, then yes.
Otherwise?
It's a no.
You May Also Enjoy