What is it like, dating after divorce, when you have kids?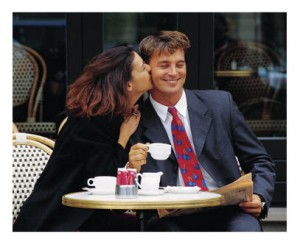 Well, there are good guys, bad guys, those you can't quite categorize. And naturally, our kids react to all of it.
All of it we let them in on, that is. And I'm not a proponent of letting them in on much – until a relationship is stable.
Then again, it was one of my sons, age 12 at the time, who was anxious for me to get back out there and meet men.
On the other hand, I will point out that his younger brother wanted me home and available only to the two of them, though I doubt he would admit as much.
And that in itself reflects how differently our children will react to our forays into dating life.
How Kids React to Parents Dating
Some children may be comfortable with our online dating, our going out, our parade of coffee or drink encounters, or fix-ups for those who still engage in the personal introduction.
Other kids? They're threatened, they're jealous, they're conflicted.
Which way things will go depends. And not only on the openness of our children and the relationship we have with them, but how old they are, how often they see the other parent, and the nature of that relationship.
Even then, we won't necessarily know what they think or feel – unless we ask and observe.
As a veteran of the post-divorce dating wars adventure, I believe our job as parents includes paying close attention to our children's responses. Sometimes, they can be more on target when it comes to judging who we're dating than we are.
Dating After Divorce
In my first few years of horror at the thought of dating after divorce, I found the exercise an amusement and an irritation: could I get my "groove" back, could I feel confident as a single woman again, could I schmooze, could I listen, could I flirt – just enough, without going too far.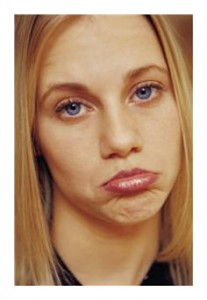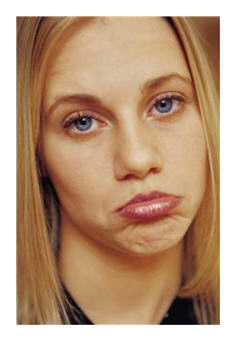 Could I really be going through all of this again?
Did I have to?
Most of the women I know ran the gauntlet gamut of disasters experiences in their post-divorce dating years – everything from the Bad Boys, and the No-Strings-Attached Fun Fests, to the transitional First Love After Divorce.
As to that last, I will mention that some get stuck here, remarry without fully healing, and are later sorry.
Over time, there were other explorations: the genuinely Nice Guy, trying out a different physical type, a different emotional type, or a different age range. Yes, younger.
It's a bit like living through adolescence again, with all the disappointment and heartbreak that entails, but happily – without zit cream and braces.
Life After Divorce: Time, Time, Time
Life after divorce is a good time for discovery – as long as you don't ignore what your children are going through, and how your exploration might mess with their heads – or their hearts.
Some children will resent anyone you might date, while others will attach too quickly to someone who may not be in your life more than a few weeks or months.
Do you know which tendency your child is likely to experience? What if one keeps his distance and the other attaches?
All the more reason to keep your sex personal life personal, and not bring a new partner into your world – or theirs – inappropriately, unsafely, or too fast.
Bad Boys, Good Guys, Your Dating GPS
I can't say my judgment was the best in the first few years I was dating after divorce. I suppose I had to crawl before I walked, and walk before I could run.
I was 40-something, unsure of myself, and had plenty of worries – including responsibility for my kids 95% of the time.
I was occasionally bold, frequently convinced I sucked at dating, and withdrawal into a shell "fallow" periods were an utter necessity. During those times, I took a hiatus from all of it.
When we're starting over, don't we need time to heal and retool? Shouldn't we get to know ourselves in a new status, and reset expectations? Doesn't it make sense that our dating GPS is rusty?
How We Tell Kids We're Dating
So how do we tell our kids we're dating? Once we do, how much do we share? What else do we have to figure out?
Do we let them see someone pick us up at the door? 
Make out in the car as they giggle and peek through the living room curtains?
How do we answer potentially embarrassing questions?
Do we allow them to determine who we see or don't?
How will we manage sleep-overs – if we reach that point in a relationship?
Weekends away together? Blending with the kids of someone we date?
How much store do we put in their reactions when we bring a new adult into their lives?
Dating Fights Isolation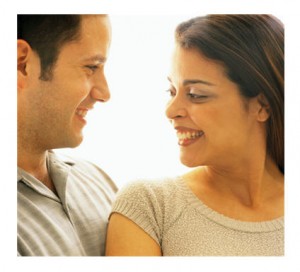 Since my son encouraged me to date, that took care of that. Frankly, he was more attuned to my needs than I was.
When I would stop dating for six months or a year, eventually he would tell me to start again. He noted my crankiness, my growing stress, and told me I needed to date.
He was right, every time.
And if he hadn't encouraged me to socialize, how would I have approached the subject of dating?
I imagine I would've provided reassurances that he and his brother were my priority, but adults need company their own age – just like kids.
Kids Have Good Instincts
I am reassured by what my children have told me over the years. They were clear about who they liked (and who they didn't), and I tried to pay attention to their non-verbal responses as well. But some years back there was a gentleman who pursued every avenue to sweep me off my feet. My kids seemed to like him (I know now they were being polite); he seemed to like them (my kids are likeable); he had children, too – everything seemed fine.
When he ended our relationship abruptly after pushing it to a serious point, I was hurt and confused. It was months later that I found out he was stringing along several women at the same time. One of my sons then told me he never quite trusted him. Clearly, my teenager's dispassionate assessment was on target, and my own was off. I should have paid more attention to my son's excellent instincts.
Slow and Easy Dating
Flash forward several years – to breaking bad patterns and lucking out with a very Good Guy. Of course, my kids are older now and that eases dating logistics. But I like to think I've done a better job of looking as well as not looking, and likewise, a better job of pacing myself when I find I like someone.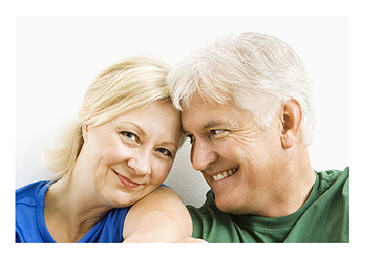 I've also observed and listened to my sons' reactions to the amazing, fabulous, funny, patient man I'm seeing.
They seem to like him. They liked him immediately. They also used their own friends and connections to "check him out" – as they had a means to do so. And then they gave me the green light.

I'm amused – and grateful – for my boys' reactions. While I'm more comfortable trusting my gut these days, I also trust my kids' instincts. As long as they were living under my roof, they had a huge stake in my choices of romantic partner. And they still do – because they're my children, and they're invested in my happiness, as I am in theirs.
Do you pay attention to your children's instincts when it comes to people in general?
If you're a single parent and dating – how much influence do your children exercise in your dating patterns?
What do you share with them – and how soon?
You May Also Enjoy