I came across another one of those articles on why nice guys finish last, and reading through the list of reasons – always good for a chuckle – I found little to agree with, and a sizable missing piece.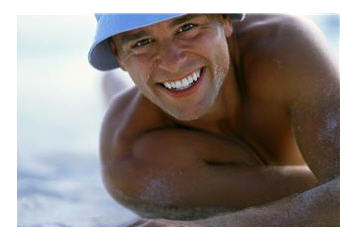 First, to the typical description of the "Nice Guy," and the reasons he seems to finish last.
He may be cute, but he's not "hot" and he's anything but dangerous. His humor isn't wicked, his moves are predictable, and it's quite possible he's too available and adoring.
In short – he's sweet, but uninteresting. Moreover, we don't trust his attentive actions and amorous manner. So we walk away, especially if we have other romantic options.
Now, now – dumping the dullard doesn't demand you battle for the Bad Boy instead. We know his charms – and most women have tangled with that temptation and licked their wounds, learned their lessons, and then moved on.
Somewhere in the middle of the spectrum between Thrilling-Rake and Barely-Better-Than-Ambien is a different definition of the Nice Guy, and one that requires smart women who know what they want, live by realistic expectations, and recognize what sustains a relationship.
Doesn't this mean we need to reset expectations of what a "good" relationship looks like?
Doesn't this mean we need to raise confident, responsible, attentive men – who aren't cookie-cutter in their approach to life (or women), but also aren't perceived as wimps?
Doesn't this mean we need to raise our daughters with the self-esteem to believe a good man when he extends his affections and chooses to pursue her?
What is lacking in the usual depiction of the Nice Guy is the woman's role in this entire dynamic – and myth – that nice guys finish last.
Is it a lack of self-esteem that makes us turn away from those who want us? If we don't believe we're "a catch" – deserving of love and appreciation – then how do we believe a man who offers us exactly that?
If we pursue the scoundrel, the cheat, the Bad Boy – basking in his crumbs (and eventual boot) – isn't that a sign of something very wrong in us?
If we raised our daughters with a greater sense of self – certainly no small task in our appearance-oriented culture – wouldn't they be more likely to interact with the nerdy guys, the shy guys, the awkward guys, the regular guys – the diamond in the rough that is the Nice Guy of all sorts?
What if we didn't measure our daughters' worth by the fat wallet, sexy stature, or stately sedans their dates may drive?
I certainly know that my parents judged whatever man I brought home by exactly those elements. You could say that was a different time, but what has changed – really?
You May Also Enjoy