Have you spent any time online dating?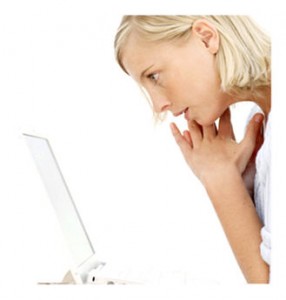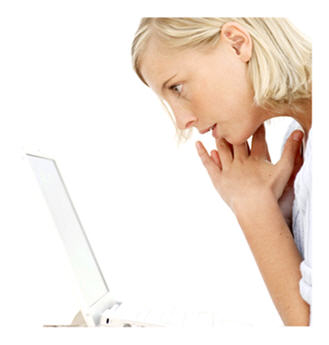 Then you've probably dabbled in some innocent email or messaging flirtation. For that matter, you may flirt on Twitter, on Facebook, by texting or even talking.
It's the "social" in social media, right?
And of course there's the pleasure of flirting in the real world – which is, one would hope, where we spend the greater portion of our interactions.
Flirting is fun, isn't it? It's healthy. It's energizing. I adore the undeniably delightful exchange of verbal sparring + chemistry.
Unless it goes too far.
In the extreme, before we all lived online, many would refer to any attention a woman brought to herself – including the way she dressed – as "asking for it." In other words, asking for sex, whether intended or not.
Does Flirtation = (Sexual) Invitation?
Assuming that a flirtation guarantees an invitation for a sexual encounter is a bad call – in the real world as well as the virtual. If anything, some men and women are more explicit online, directly stating their desire for sex which, theoretically, clarifies what they're seeking.
Nonetheless, no still means no. Whatever the origin of a possible encounter, may we all remember that certain boundaries remain a legal and moral right?
Occasionally, emotions and desires are stoked through the exchange of words and images. We live in isolating times; behind our screens we make assumptions, we get carried away, we write and we dream rather than living our lives in the Real World. We may not take the proper time to know exactly who it is that we're dealing with. Then again, an extended period of email or online exchange may actually facilitate courtship – which can be pleasurable as well as advantageous if the parties concerned share their growing affection.
But it's a bad call to make any assumptions when things move too quickly – especially after divorce or a breakup, when we're feeling vulnerable. That's the time we're more likely to let someone into our private world posthaste, allowing our better judgment to go astray.
Then, we may hurt ourselves. And sometimes, we hurt others.
There's Flirting, and Flirting Effectively
As for the art of flirtation, is it acquired through experience, or does it come naturally? How much is cultural or regional – and as a consequence, defines what is effective flirting versus misleading, or going too far?
And is flirting over 50 a different animal from flirting at 25 or 35?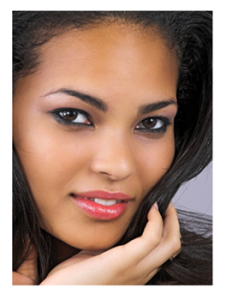 The stereotypical hair flip or other such maneuvers? That's a No Go at 50 for sure. But then, some of us didn't toss our tresses in our twenties either.
Giggles and blushing? I don't giggle. But blush? That I do unintentionally, and I've been told that it's charming.
Flirting is and always has been about eye contact, body language, tone of voice and choice of words. It is cerebral as much as any element of the physical. How else could we be influenced through words spoken, or through textual exchange?
As for mature flirting, it makes use of everything I've mentioned. Though I'd love to ask the gentlemen of a certain age what they find most alluring.
How To Deal With Flirting That Goes Too Far
And when flirting goes too far and you need to nip it in the bud? If you're married, and you find yourself flirting with someone as feelings are stirred which were never intended? Is an emotional affair inevitable – unless you get out fast?
In my own experience of online dating as well as in person, you must know your own mind. Then, what is required is to be clear – saying no thank you, I don't see this continuing.
Sometimes, we have to say it over and over again. Sometimes, we must insist, in even stronger terms. And when the other person persists in his attentions, when "no" is not accepted, it may mean not taking calls, not responding to emails or texts, a great deal of patience – and letting others know you're being harassed, if you're genuinely fearful.
All of this is a reminder to date safely, and to wait before revealing too much despite the obvious seduction of our seeming security sitting at our computers.
Have you ever had an innocent flirtation assumed to be something more?
Was it online or in person, and with what eventual outcome?
How did you handle it, in order to gracefully clear up the situation?
You May Also Enjoy