When I'm swamped with tasks and responsibilities, I'm satisfied to make it from 7 a.m to midnight in one piece, especially if the bulk of my daily checklist is addressed. Worry about my motivations, my inner voice, my inner anything?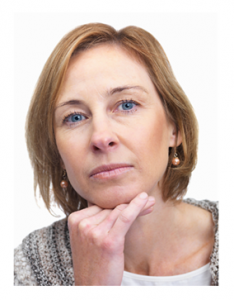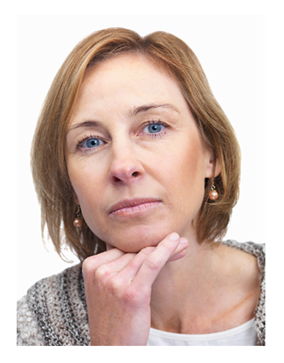 Not so much.
As a single mom for years, that was the best I could hope for (I discovered), and eventually, I learned to be okay with that. Not thrilled, mind you. But okay.
I prefer a life of awareness – which is not the same as the cultural preoccupation with "presence." But neither awareness nor presence is possible during the blur months (and years) that we all experience at certain times.
Still, awareness – which is defined as knowledge or consciousness – feels vital to me. Its absence feels like stagnation. Consequently, in the thick of the blur years, I was discouraged about "just getting through the day," without recognizing there was nothing "just" about it.
In fact, getting through the day was a victory.
I allowed myself the recognition of my children's milestones – a new skill acquired, a tricky stage navigated at last – each birthday of course. But I had more difficulty feeling good about my own accomplishments when life was a stream of items on a list, with no contemplation in the schedule. I need introspection, and a small measure of alone time to fully engage in its benefits.
I need self-awareness.
Self-Aware?
So what is the value of self-awareness anyway? How is it useful in a practical way?
This article in Your Tango caught my interest – asking the question in very pointed fashion: What is Self-Knowledge Good For?
Hitting on a few of the main points (and elaborating), self-knowledge helps us clarify:
motivations, choices; choices we might want to cultivate
decisions (good and bad)
areas for improvement, progress toward goals
areas of conflict (so we may work on them)
information to assist in gaining perspective.
In other words, we take stock, which is helpful if we believe in gradual change or major overhaul, a.k.a. "reinvention." Better still is that elusive perspective to cut ourselves some slack, or tighten it up – if we've been slacking off.
Taking Stock; Avoiding (Midlife) Crisis

Personally, I like taking stock. Perhaps I never suffered a midlife crisis because I've always taken stock – periodic assessments of who I was, where I was, and how I was doing as the woman I wanted to become, the professional I wanted to become, and then the wife and mother – when I stepped into those roles, and as they changed with the years.
I think of it as a performance appraisal by the self, on the self.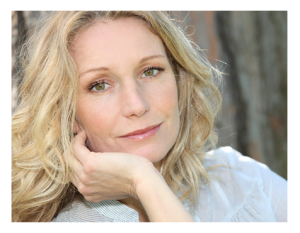 I used to consider the resulting shifts as "tweaking" – a word I like because it suggests tinkering, an unfinished process, and openness to change. I liken this tweaking to creating choices and generating options as a result of periodic assessment.
I find self-examination to be a hopeful exercise, and the resulting awareness, a useful mechanism for living more fully, as well as redirecting my energies if it appears that's necessary.
Does this mean I never experienced crises of other sorts – the result of change in marital status, or losing a loved one, or financial problems? Of course not. But while these changes shake us – sometimes to the core – by looking inward, it may be easier to find the strength and flexibility to deal with them.
If You Don't Care About You, Who Will?
Occasionally, I'm thoroughly disinterested in introspection. I've usually been cranking through many weeks (or months) of focus, and I crave a dose of "beautiful boredom" and its therapeutic benefits – in other words, as my kids would say, time to chillax.
When I'm in this mode, I remind myself – or my sons remind me – that I'm no good to anyone if I'm sick, distracted, or constantly cranky. My tendency to be busy beyond all reason – which I can always justify – is excessive, and even I perceive it as such. I have a moment of clarity: If I don't treat myself reasonably, how can I expect anyone else to do so?
And I take a breath.
Do you seek self-knowledge?
Do you use it for positive change?
Have you avoided a midlife crisis, or fallen into one?
What do you do to freshen up your view of yourself and your options?
You May Also Enjoy