Your eyes glaze over and you glance at the heap of books to read or the stack of dishes by the sink and you sigh. You can't quite focus. On anything.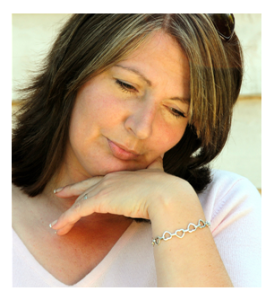 The kids are playing or they're still at school, your boss is on vacation or your spouse has finally taken that weekend with college friends.
Theoretically, you can breathe.
A little.
But you find yourself changing channels with the remote loosely in hand, then absentmindedly turning off the television and wandering to the laundry basket. Or the fridge. Or your unopened emails. Or the bills on the desk by your bed.
And you're torn.
You tell yourself every damn thing you ought to get done will keep. You have a few minutes to do nothing – to bask in doing nothing, and you're tempted. But then you think of your child or your teen, or yourself as a child or a teen, and the fact that boredom is bad.
We've deemed it bad, and busy – better.
Mindlessness Guilt, Relationship Guilt, Parenting Guilt
The other evening, a friend said to me: "I don't understand boredom. How can anyone be bored when there are things to read, not to mention the Internet?"
And I agree.
But maybe we're misusing the word.
Recently I read a delicious piece on Guilty Boredom by essayist Kristen Levithan, describing our tendency to resist surrender to boredom, or even admit to feeling its tug around our emotional edges.
Personally, I make a distinction between disinterest (boredom) and necessary lapses in focus. I am convinced that our knee-jerk interpretation of "busy" with productive, and productive with important does us a disservice. These are smokescreens – self-imposed obstacles so we don't deal with more pressing issues.
Including what it means to be alone, including consideration of our own needs, including confronting relationship issues not to mention ourselves – what we want and what's standing in our way; the selves standing in our way.
Beautiful Boredom
But those lapses in focus? The glazing over, the drifting off, the willingness to procrastinate for an hour or even a day? This is the sort of "beautiful" boredom I'd like us to reconsider.
And value.
And embrace.
As I am one who seems unable to meditate, wouldn't this emptying of the mind – whatever its origin – allow my imagination to kick in and my problems to clarify after a break in churning?
The New York Times offers up its take on the "thrill" of boredom courtesy of Professor Peter Toohey, interpreting the consistent presence of boredom in human behaviors, which can be traced back to antiquity.
The Times article makes a distinction between youthful boredom (and adult unwillingness to sanction its benefits), and the sort of spiritual ennui that those same adults may complain of – an "existential boredom" as Toohey calls it, referring to:
unrelieved emptiness, isolation and alienation. And it takes in many well-known conditions, evoked by such names as melancholia, ennui, mal de vivre, tristesse, taedium vitae, acedia, spiritual despair, existentialist "nausea" — and garden-variety depression.
As for Kristen's view on boredom, she writes:
I don't even waste my time on guilty pleasures; I waste it on guilty boredom, clicking here and there, jotting down this and that, and feeling no sense of accomplishment when I'm done.
But what if the sense of "no accomplishment" is the optimal outcome for our need for mental, physical, and emotional downtime?
Step Back, Slow Down
Toohey's article goes on to explore an alternate interpretation of boredom which I particularly like – as though it stands as a salubrious sentinel – ensuring a slower pace, and alerting us to aspects of life we need to reassess.
He writes:
In real life it [boredom] acts as an early warning that certain situations may be dangerous to human well-being. It's not unlike disgust, another emotion that helps humans prosper. Just as disgust stops you from eating what is noxious, so boredom, in social settings, alerts you to situations that can do no psychological good. Boredom, interpreted properly, might act as an alarm. It urges you to step back.
This weekend, I took a few hours to "do nothing." I won't say I was bored – I wasn't – but I permitted myself the pleasure of not focusing, not worrying, not attacking my countless checklists – aware that women in particular feel guilt over taking downtime, and I think Kristen would agree – mothers, most of all.   
As for my nothingness? My modest measure of lack of focus? Was it thrilling?
Quietly so, yes.
For the audacity of it, and an opportunity to savor my slowing down.
So let's hear it for the benevolent benefits of beautiful boredom – as vital respite, requisite repose, and ultimately a means to recharge. Boredom as a mini Great Escape. Boredom as punctuation in a run-on sentence. Boredom as a cat nap for the mind – a graceful moment of silence – quelling the voices in our heads, our persistent preoccupations, and those interminable checklists.

Big Little Wolf's Daily Plate of Crazy