Eyes bleary from a 12-hour stretch on the computer. Neck throbbing as you realize you've been hunched over, no matter how many times you tell yourself to sit up straight.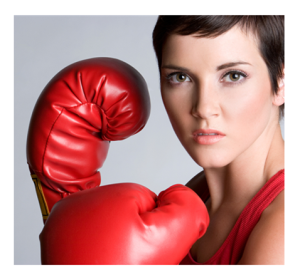 Falling into bed after the commute, the meetings, the work itself; the children, the dinner, the dishes in the sink; checking email, Facebook, Twitter.
Maybe there's an adult conversation. Maybe there's twenty minutes to make love.
Why is taking it easy such a fight – with ourselves?

Female Fatigue, Workaholic Women

At the moment, I want easy. Physically easy. Emotionally easy. Intellectually easy.
At least for awhile.
I'm a workaholic and I'm tired. I'm clear on both. But I'm equally clear on the reasons – economic necessity for starters.
But it's more and I know it. My work ethic is a matter of character, psychological development, environment, upbringing. As for the desire for an intellectual "respite," allow me to qualify. I'd like a vacation for the neurons by virtue of redirection – air for the mental molecules courtesy of a good novel, a movie marathon, a few days of wandering a nearby park.
Unclenching every muscle that has tightened over the course of the day and night, I finally stretch out in the dark and the quiet. But the churning in my mind continues.
That's me. Is it you?
I'm not craving the empty head. Rather, I'm languishing for want of the temporary exile of All Serious Matters.

The Workaholic's Dream: The Luxury of Lazy

I want to be lazy. Luxuriously and lavishly lazy. And with no negative repercussions!
Just for a little while.
But lazy isn't an option. I was raised to work, hard. To waste time is "bad" and to be productive is "good."
Those principles were reinforced by rewards like good grades, a good job, and self-respect. The slide into a lifetime of workaholism was imperceptible; the natural consequence of plunging into a career field dominated by men, pouring myself into work at a time when there were few female role models, an admitted degree of perfectionism when it came to the quality of anything I produced, a hunger to learn and excel… all of which results in excessive hours.
And a brain that rarely turns off.
And that was before adding the adventure of marriage and children, much less life after divorce.

Are You a Workaholic?

I recognize that workaholic is a fair label for me. I also understand the health impacts over time, clearly expressed in this column on the unhealthy impacts of workaholism by Dr. Peggy Drexler:
A number of studies show that workaholism has been associated with a wide range of health problems, such as insomnia, anxiety, and heart disease.
And of course, I recognize myself in this:
When workaholics aren't busy working — or doing something to promote their work — they feel anxious and guilty.
I'm nodding. I know the restlessness when I coerce myself into slowing or stopping, even for an hour. I pace. I fret. I either take myself for a walk, or I'll be right back to working – one way or another.

The Myth of Laziness

I was intrigued by these snippets from a 2009 post in Psychology Today, on the Myth of Laziness:
If a person with a high-powered, high-paying job comes home each day and lies on the couch for an hour or two to watch TV, is that person lazy? Or is he simply caring for himself by taking a well-deserved break? What about someone who lies on the couch all day?
If I were to take to my bed for days on end (and not write), would that be a sign of finally giving in to a need to chill, or such uncharacteristic behavior that it would signal a problem like depression?
In my case, I'll opt for the former, while acknowledging that we are judgmental about the behaviors of others, envious of anyone who appears to be "taking a break," and we never know if this is the first time in a month or the first time in five years.
That aside, we remain a culture that praises the appearance of hard work (hours on the clock) rather than the results of smart work, and the excellence of the outcome.

Men Rest, Women Feel Guilty?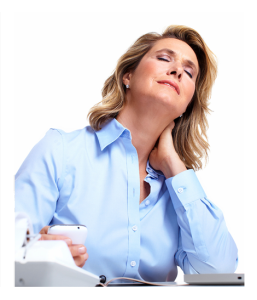 I will also suggest that men do a better job than women when it comes to taking their breaks when needed.
This is a generalization of course, though I've observed this in every relationship I've had with a man – friendship, lover, colleague – and also my experience of the husbands or partners of friends.
This isn't a dig. On the contrary. Women would do well to take a lesson if possible. And "if possible" is key. At times we don't allow our men to help with domestic responsibilities because we don't like their style of taking care of them. In other circumstances, we don't have the option of an assisting partner to share the endless tasks of our overloaded everyday lives.

The Need for Downtime

As I consider philosophical issues of "work to live" versus "live to work," I recognize that my desire for downtime has been building for years.
I know the causes of my workaholism – my nature, my upbringing, my circumstances, our culture. Yet I'm trying to be honest with myself. Were I relieved of the residual single mother financial pressures which remain a constant in my life, would I "work to live" and do so in a more balanced fashion? Or is the intensity of the need to be productive (and in my case, to write) so consuming that I would nonetheless maintain the same habits?
And yet the answer to my question I suspect is this. Without money concerns like millions of Americans, I'm guessing I'd spend nearly as many hours in similar pursuits.
The difference? Without the stress, I would suffer fewer negative impacts.

Passionate But Healthy?

Isn't that really the point? We all wish to be passionately engaged in life – whatever that may mean for us. What we don't want is to feel so squeezed that we savor little and our lives slide by.
My quandary is this: I'm immersed (pleasurably) in what I'm doing – these days, writing and editing for the most part. Yet my schedule is, shall we say, "aggressive" to the point of folly. It's both positive and negative – positive in the satisfaction of working words into their place, and negative in the fatigue, the stress, the knotted neck, the blurring of time.
And at this moment, as summer is winding down and the sun is finally showing it's face, I want easy. Lazy. Because I need re-charging. Yet I wonder if I would find myself pacing, scribbling in a notebook, checking my smartphone – even on some foreign beach.
You know. Productivity as god, and indolence as evil.
You May Also Enjoy