No one likes getting caught with their pants down. Well. No one I know, anyway.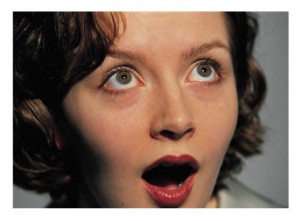 No one likes being wakened suddenly out of a sound sleep – certainly not by a falling tree, a screaming child, a blaring alarm clock when you thought you could sleep in.
No one likes unpleasant surprises, the ones that leave you shocked or stunned. A little shock and awe? Occasionally, that's fine – if it's shock and awe of a splendid sort.
Some people hate surprises of any type – pranks, tricks, the Pandora's Boxes of the world – at least, if it impacts them. But a surprise involving someone else?
That may be a whole other story.
Even for those of us who may avoid the surprise sprung without any warning, we may nonetheless thrive on the adrenaline rush of a last minute (surprise) project, or the pleasure of an unexpected gift. We like our mystery mixed with controllable certainties. Realistically, most of us deal with a combination of both.
Tell All? Tell Some
I'm not of the "tell all" persuasion. Never have been.
Tell some – as suits my agenda? That's a different matter, and as a writer, a woman, or a parent – I am aware that there are times for careful wording, others for the power of raw emotion, and some, when it's best not to talk at all.
When it comes to surprises, I like the good kind, naturally. I love being surprised by flowers (what woman doesn't?) and I wouldn't say no to a surprise pair of hot heels. (No surprise there, right?)
In fact, I've always lived between many worlds – culturally, personally, and professionally. Integrating them all? It's never been a simple task, though to me, the contradictions of various lives do not pose conflicts; if anything, wearing many hats can be supremely satisfying.
Who Am I? Who Are You?
Clearly, I reveal bits and pieces of my life in my writing, though I tweak to suit my intention, and I've never pretended otherwise.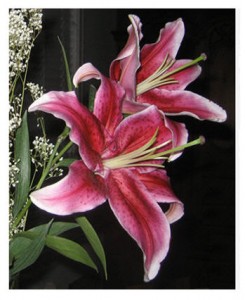 I write of my life as a woman, as a mother, as a survivor of a disagreeable divorce and its aftermath. I pose questions, as part of my own purposeful self-examination, and as a means to actively participate in a variety of communities.
I once described an interaction with a man, who asked me "Who are you – really?" – and I found the question odd. Perhaps he was used to women who pour out a twenty year history of marriage and men over two cocktails and an appetizer.
Pas moi.
This was my response, more or less:
I'm a mother. I'm a writer. I'm a face in the crowd you would never notice, though you might nod politely when passing, and then go on with your busy day. I am struggling to finish the job of parenting. Who are you?
As I consider them now, those words are part mask and equally, raw honesty. They accurately depict who I am, and acknowledge – however lightly – the tough road that many of us travel as single parents.
Trust, and Necessity
My professional life – as a consultant and a writer – sometimes requires that I be circumspect. At other times, more transparency is the better option.
Surprise, surprise – my worlds are blending.
So stick around. I may become a little less mysterious soon (and no less enamored of French men or designer chaussures), though frankly, I don't consider myself mysterious whatsoever. Rather, I'm private about those issues I care to keep to myself, private with regards to the confidences of others, private in ways that suit my personality – while speaking my mind on topics I believe are important, or at least – entertaining.
Do people sometimes perceive you as mysterious – when that's the last way you view yourself?

Big Little Wolf's Daily Plate of Crazy