It was a first date – very casual – and he was picking me up at my home. Though he expected one of my sons might be there, he didn't anticipate what he encountered.
My kid opened the door and let my date in to the view of a tall, attractive man in his underwear, walking around as though totally at ease in my little homestead.
I was caught off-guard, slightly embarrassed, and the fresh coffee I was making for the guest (who obviously had just awakened), I then offered to the gentleman who had arrived early hoping to surprise me – with fresh croissants for breakfast.
My friend extended his hand and introduced himself. Then he left the kitchen to dress. While I felt no urgent need for an explanation, I offered "he's an old friend who was passing through town."
And that, in fact, was the truth.
Let's just say, there was a bit of awkwardness in the air. For one thing, this particular friend is hot. Very hot. He's 6'4″ and classically handsome. Soulful eyes. Strong jaw. Salt and pepper hair.
If I were a man and had been hit by that scene, I think I would've been thrown a little, too.
More to the (compromising?) story
There was, nonetheless, a second date a week later. This time, my son opened the door and I was seen with my arms around a different man, a sort of embrace and in the middle of serious conversation. He, too, looked disheveled (fresh out of bed). And yes, he was in his boxer shorts at noon on a Saturday.
Again, I had a logical explanation. But my date didn't want to hear it, asked if Jockey shorts were the required dress code, and left. That was that.
The low down
In the first instance, the man was a friend I'd known for 15 years – (I knew his wife as well). He was passing through town and stayed at my house for the night. The fact that he's handsome? A plus, which has nothing to do with our long friendship.
In the second scenario, I had been delighted to receive a call from a family friend I'd known since I was a teenager. In fact, he was my piano teacher back then, and we were buddies for many years as adults. He had spent the past 20 years living overseas and touring as a concert pianist. He was in the city, looked me up, then had a terrible recurrence of pain in his hip and leg. After tests at the hospital, he'd ultimately come to stay with me for a few days before returning to his family in Germany.
He had just received difficult news that hip surgery would be required much sooner than anticipated, and an important tour would need to be canceled. I was consoling him.
As a friend.
First impressions never lie?
Now. All this?
It was a dream. And I woke chuckling. It's delicious to be visited in dreams by old friends or loved ones, and I admit, the plot tickled me – as did the view. Sadly, there was no third buddy who dropped by, preferably in Speedos.
As for my date and his discomfort with both scenes? I can imagine he had a strange first impression. And even second impression. If the clothes make the man, then the lack of clothes compromised the woman. This woman.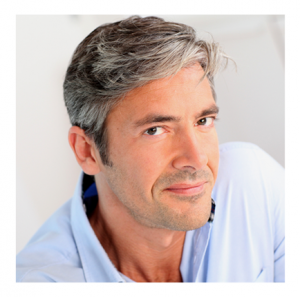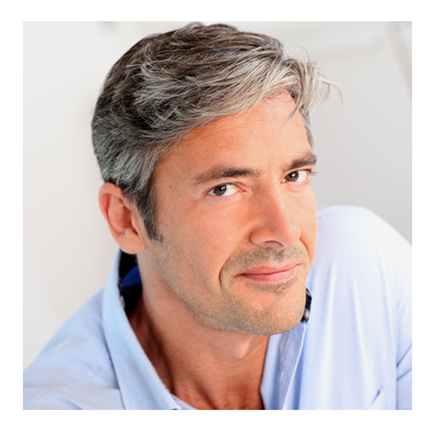 Right or wrong, those early impressions count. On the other hand, they shouldn't have, particularly as my explanations (which I didn't owe him) were logical – and the truth. Despite that, he couldn't get over his suspicions. Seeds of doubt were planted, and there they stayed.
Compromising situations

Let's be real. There are first impressions and lasting impressions. There's "caught with your pants down" and there are compromising situations.
In the dream, my son was present. I was fully dressed. In both instances, no one's pants were down, though I suspect my viability as a potential paramour was compromised by the mere fact that I knew men. (Hello? Double standards?)
And so I thought of Harry and Sally. Their intrepid friendship. The bottom line of that classic film. The complexities of men and women trying to get along.
Can't men and women be friends? Must a sexual liaison always be presumed? Is a sexual spark in the air part of the pleasure? Must we deny that?

Can men and women be "just" friends?
I have friends of the opposite sex. I consider that perfectly normal. I also understand that when one starts out seeing someone, they'd like to think there are no lovers lingering in the closet, or anywhere else. Still –
Should he have believed me?
Are men more jealous than women?
Have you ever been theoretically caught with your pants down, but it was quite innocent?
Can men and women be friends, without becoming sexually involved?