"Who are you, really?" he wrote, in an email.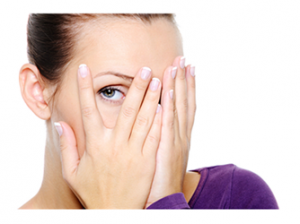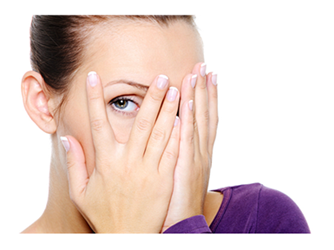 That's not a question I answer easily. I know my public face, and my private selves. I keep them fairly separate for a number of reasons. And I like it that way.
Who are you may seem like a simple question, but it isn't something I respond to carelessly, or without considering the context.
I've been called extroverted, open, and gregarious. (I believe I am.) And, I've been called secretive, mysterious, complex. (I am amused by those descriptions.) Some people understand that life has taught me caution. To share what I choose when I choose, and as I deem it appropriate.
I recognize the need for a public face that maintains appearances as a parent, as one who seeks work, in social settings, and as a participant in specific communities.
And I certainly know not to tell all on the Internet.

Maintaining one's privacy
As for the man who emailed me "who are you, really?"
That was a one-off exchange, a lingering contact from another time. I was surprised by it, and equally surprised at how little I had to say, or more precisely, how little I was willing to say to a stranger. And so I responded:
I am a mother. I am a writer. I am a face in the crowd you would never notice, though you might nod politely when passing, and then go on with your busy day. I am struggling to finish the job of parenting. Who are you?
I wasn't being capricious, or contentious. Only matter-of-fact. My mask, in place. But his question got me thinking, especially after a night of dreaming myself strolling the tiny towns of the Riviera, and then in Paris. France is a place where  my public and private selves coexist more comfortably.
Don't we all wear masks? In the workplace, as well as among friends and family? At times, aren't we compelled to hide essential truths of our lives for fear of discrimination or judgment?
France?
Yesterday I was writing and speaking in French. No doubt that sparked my dreams. And sure, I have my fabulous French fantasy, knowing that real life is very different – anywhere. As for masks, mystery, guile, authenticity, pleasure, ease, freedom – there is no perfect fit for most of us, but there may be places of better fit.
"I don't know where I belong," I said to a friend recently.
"I see you in Paris," he remarked.
Belonging
I think about that, and the year that remains until my younger son is launched. I think about the professional opportunities that no longer exist where I live. The type of men I am attracted to. My viability as a woman of a certain age in this youth-obsessed culture. I balance that with the fact that the weather is good for my health, and more importantly – this is "home" to my children. A place of belonging.
Yet what I crave does not exist here for me. So I maintain the public face to the extent that I must, until I can explore options that may fulfill my private selves.
Do you live a public face and a private one?
Do you do so to protect yourself, your children, your living?
Do you do so out of deference to cultural, regional, or familial expectations?

Big Little Wolf's Daily Plate of Crazy