I am not a matchmaker. That said, like most women – yes, a generalization – I enjoy introducing people to each other, if they're so inclined.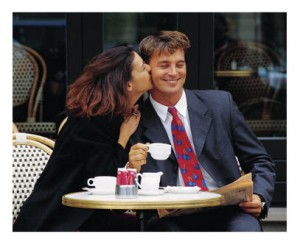 I love seeing the bounce in a man or woman's step, knowing it's because they're connecting with another person – falling for another person. It's very sweet stuff. Sweeter still, when it's mutual.
But using my Daily Plate as a dating site? I'm not sure how I feel about that. At least, not unless I can somehow determine if the intentions are honorable, silly as that sounds.
And a stranger – to me – wants to do just that. Use this spot – to meet and greet.
So how do I proceed? Do I say yes without another thought? Do I attempt to "vet" him in some way? Do I worry that he's trying to use me – or worse, use you – in some self-interested scheme I can't foresee?
Don't we all suspect scams on the web? Don't we imagine ourselves exploited or hurt? Isn't it smart – and necessary – to exercise caution? Aren't we understandably afraid of feeling foolish?
French Men, American Women
Perhaps instead of knotting my brow and popping a Tums, I should commend this man. He knows what he likes. He knows what he wants.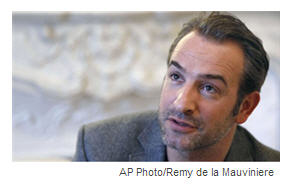 Perhaps I should feel tickled that a gentleman on the other side of the ocean, a Frenchman, is a fan of American women. After all, don't I adore French men based on my personal experience? (Might I add that Jean Dujardin, recent Oscar winner for The Artist, has long held my fancy due to his sense of humor – among other assets?)
Do I take it as a compliment (or oddity) that he hopes through commenting here that he may meet someone of like mind, who might want to get to know him?
And if I could vet him – then what?
He writes in email that he's soon to be 31, his last girlfriend was an American living in Europe, he lives in France (no, not Paris), and he prefers women from this side of the Atlantic. If American women can adore French men, why not vice versa?
What Do Men And Women Want From Each Other?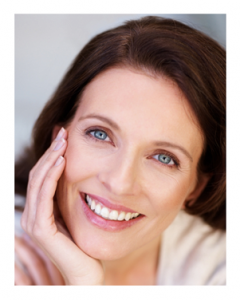 I'm always impressed when men clearly state what they want (and like) – in a woman, or about a woman. It's putting yourself out there, and risking rejection. It's that "let the man be the man" quality which, I recognize, is considered traditional gender fare to some.
And please note – that doesn't preclude my feeling that women can and should initiate if that's their preference. I've been on the receiving end; I've also done my share of approaching, though admittedly, less.
As to the Monsieur making the exploratory request, I find – or rather, found – that I was skeptical at first. Then again, I confess to my unabashed attraction to French men for so many reasons – their delight in flirtation, their sparkle in conversation, their ability to savor all things sensual – which is something we are losing in our Chase-To-The-Finish culture.
And yes, again, these are generalizations.
Move Over Patti Stanger

I don't think it's easy for men in the dating world. I don't think it's easy for women in the dating world, especially as we grow older. But all of us are too judgmental, too impatient, too demanding. I'm not convinced we even like each other anymore, though we may desire each other for sex, and need each other for much more than that.
And the man who has written to me?
Do I allow him to post his email? To talk about himself?
Does that leave me in any way "responsible" (or worse, liable) for anything that happens?
Why doesn't he use some of the online venues available?
I am not a matchmaking service. Then again, should I be?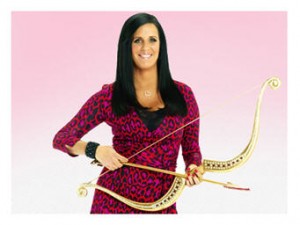 The readership here is diverse, smart, caring, funny… you range in age from early 20s to 60s, best I can tell. Some of you are married, some widowed; many are divorced or divorcing, and some have never married. These are pieces of a puzzle I've assembled over nearly three years time – as I read your comments, and follow your own content.
What do you think of this Frenchman's request?
Relationship Advice? Moi?
Of course now he has me contemplating, and why not – especially on a Friday?
I might enjoy getting to know some of you and what you want in a relationship, what you want in a partner (not quite the same), and encouraging you to express it in ways that are more natural than checklists – through conversation, through emails, through less hurried means of getting to know one another. And hey, here's a novel concept, through honesty, which does not mean divulging too much information, way too soon.
Should I put into practice what I preach and what I've learned – at least for myself? That values, character, and humor must sync up? That libido must be compatible? As for chemistry, that's the elusive element that no one can predict. The twinkle in his eye; the way she moves her hand to her lips…
And moi?
Would I make a good matchmaker, or more precisely… Introduction Facilitator? Is this my next career move – with (my signature) hot shoes and an occasional French twist?

Image of Patti Stanger, courtesy BravoTV.com. Image of Jean Dujardin, AP, Remy de la Mauvinière; Click to access Canadian source.


© D. A. Wolf

Big Little Wolf's Daily Plate of Crazy