There are times I want to reach out to someone, but I hesitate. I don't want to embarrass them. I don't want to make assumptions. I don't want to embarrass myself.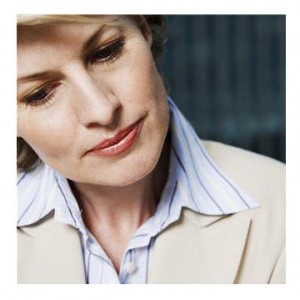 There are times I'm skeptical when someone praises me, though that happens less as I get older. These days? Offer me a kind word, and I tend to believe it.
I do think twice when a man gushes over me if it's too early in a relationship. It makes me uncomfortable and seems disingenuous. I prefer the passage of time to be certain of his affections.
Sometimes, I'm reluctant to tell a man how much I like him. It isn't about power. It isn't about games. It's something else entirely.

As I contemplate these realities, I suspect I'm afraid of feeling foolish.
Why do we hesitate to reach out to each other and help, to speak our minds, to take emotional risks – when the only downside is feeling foolish?
No one wants to be taken advantage of, or sense that someone is chuckling at their hasty decisions. No one wants to feel as if their hard-earned dollars or skills are going to a poorly run cause, to a friend who is unappreciative, or a boss who expects overtime for no pay, and no thanks.
No one wants to feel used.
No one wants to feel foolish.
Foolish, By Definition
resulting from or showing a lack of sense; ill-considered; unwise; lacking caution
Sure – there's acting stupidly – without doing your homework when it comes to a financial investment, taking a job, or speaking your mind without considering the consequences. There's putting your romantic feelings on the table, when you haven't thought through the timing or possible outcome.
And there's taking action – or not – because we don't want to look foolish.
Is it our worry about what others will think? A desire for social acceptance? A desire to avoid disapproval?
Is it about trusting others? Trusting ourselves to do our due diligence, to read relationship signals, to listen to our heads and our hearts in critical arenas?
Fool Me Once, Shame On You…
It's a familiar expression – "Fool me once, shame on you; fool me twice, shame on me." In other words, we all make mistakes, but if we make them repeatedly, we have no one to blame but ourselves.
Bad choices? Lapses in judgment?
We all make them. It's how we learn.
As for feeling foolish, I no longer worry about it.
I don't show a lack of sense. I don't make "ill-considered" assessments. I vet my sources, I seek authenticity, I do my homework, I observe carefully, and I trust my gut. That's true when it comes to directing my dollars, my carefully chosen words, and certainly, my heart.
Giving is the best cure for not having
I have been reminded recently that to give is to receive. Giving is about caring, respect, common sense, and the benefits of community. Moreover – it's easy.
Speak out for what I believe? Be generous with my skills? Be honest in relationships?
Yes to each of these – at appropriate moments and in the right setting – along with believing in people, and my ability to judge their motives. And it all requires balance: knowing when it's necessary to say no, and for me, more often than not, happily inclining toward saying yes. 
Do you hesitate to give generously, for fear of being taken advantage of?
Are you reluctant to speak your mind because you're worried about being judged?
Are you reluctant about communicating clearly in your relationship, because you're afraid of being vulnerable or that feelings aren't returned?
What if the potential positive consequences of giving far outweigh the negative?
You May Also Enjoy