A fine wine, a conversation
What could be better than a wonderful Côtes du Rhône in hand, and conversation shared with a friend in France?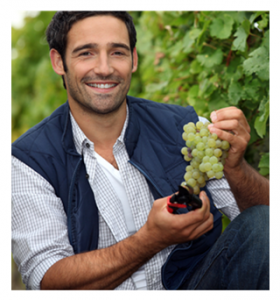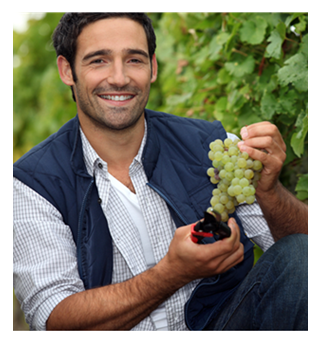 That friend is a journalist who writes with a refined eye and wicked wit on all things stylish and oh-so French. And what subject comes up? Paris Fashion Week?
Mais non.
The proper temperature for a Chateauneuf-du-Pape?
Not exactly.
Something better. We speak of French men. And as she is married to one (her Reason-for-Living-in-France), she understands my need to set the record straight.
I mean no disrespect to the many remarkable gentlemen in my own country, but I feel compelled to express why French men are utterly irresistible, making a delightful excursion to Tish's place, A Femme d'un Certain Age, where I offer my thoughts on this subject.
And here, I permit myself a slightly racier version.
Are French men irresistible?
Are French men really irresistible?
We certainly have examples among our cinematic icons. There's Charles Boyer and Maurice Chevalier if you're a fan of old films. And surely you recall the debonair Louis Jourdan alongside Leslie Caron in Gigi.
Perhaps you prefer a dashing Alain Delon (divine), or Jean Réno (ruggedly scrumptious). And I confess there's definite appeal to the likes of Romain Duris (for the younger crowd) or Jean-Marc Barr (for any age). I'd best stop there, or I could go on, and on.
As for the myth of the French man? Isn't there a kernel of truth to every stereotype? Won't you always encounter a bit of the good, the bad, and everything in between when you get down to the reality?
And the French man? I'll bet you know exactly which (good and not-so-good) myths I mean.
The good:
French men are romantic
French men are seductive
French men are charming and witty
And the not-so-good:
French men smoke too much
French men are serial seducers
French men believe their own myth
French men: A matter of taste?
Where myth and reality meet is a matter of individual taste, naturellement, and the experience of who you meet and the context you find usual.
As for me? I am an American by birth, was married to a European (not French), and while I won't claim to have a representative sample (I'm a busy woman, after all), I have lived and worked in France at various points in my life, spanning three decades.
Might I add that I consider myself very discriminating? Sélective – shall we say? Yet I have many reasons for adoring French men.
My top ten reasons French men are irresistible
Flirtation is part of the language and the culture. Possibility is always in the air. And the air sizzles, whatever the season, and whatever the circumstance. It is innocent, delicious, and needn't lead anywhere. Unless you want it to.
Conversation sparkles like champagne (and flows like foreplay). It may dance along for hours – through the arts, then into history, through political scandals and on to the latest non-fiction you picked up at the FNAC. French men love to discuss and dissect, and what's sexier than humor and intelligence while sipping a fine Bordeaux?
And speaking of Bordeaux, savoring is the name of the game. Savoring food, wine, a fragrance, a glorious day – and your company as a woman – all of which makes for the most elegant of preludes to amour, and after all, isn't lovemaking the ultimate pleasure to be savored?
A small, romantic gesture (un geste) – or simply a show of attentiveness and good manners – is the rule, rather than the exception. It may have been German-American architect and designer Mies van der Rohe who made this line famous – "God is in the details" – but it is surely the French man who lives it, and the woman in his life who benefits.
Compliments are paid – and not just for parts of the body (a lovely smile, an engaging curve, your overall appearance), but with great nuance, and to you, as a woman. Those compliments are bestowed with eye contact (the very best kind), and are always sincere.
Real women aren't discarded quite so easily as in the States. Nip, tuck, or a nubile physique is not required for a real man of any culture. But my experience with French men in particular reflects that this is true. Perhaps it is that notion of savoring. A woman of a certain age, with all her… knowledge, is a treasure to be revered and cherished. And if a younger man is in the mix? No labels or judgments. Ah, Chéri … Surely Colette isn't the only one deserving of a Chéri in her life?

Senses are never, never neglected. Eye contact, the register of your voice, the responsiveness in his… And French men find our accents adorable. Taste? Mais oui. Along with touch, scent, and body language, all of which are of the utmost importance. And speaking of the sensual, that brings me to French lingerie. Is it any wonder that Aubade, Lise Charmel, Chantelle, Simone Pérèle and so many of the finest luxury lingerie designers are French? These lovely bits of satin and lace (and Eiffel-worthy engineering) are luxe, but also necessity. For women of every age. And French men are most appreciative.
Now that we're dressed (for undressing?) let's touch – tenderly – on that topic. I won't say that I've never had enchanting encounters in the country of my birth (it wouldn't be true), or that every French man is a spectacular lover. But I will venture that a French man who isn't responsive, curious, playful, and attentive – in all things shared – has been the exception, in my experience. I will admit to a certain bias; my pheromones appear to function best on French soil. (Doesn't everyone need a Parisian adventure?)
French men take the Green Movement very seriously. While the men I've known love their showers and baths, in the name of saving on natural resources, they generously invite their women to join them. Friendly and socially responsible. Now what could be better than that?
Games, and laughter are welcome. (And dare I say toys as well?) Open minds make for splendid fun when it comes to the boudoir, or anywhere else around the house in the name and game of amour. And frankly, all of life's precious moments. From wordplay to role play, French men excel in this arena. It's all about quality, mutual enjoyment, and respect for what is healthy and natural with far fewer taboos.
My personal tour of the French landscape: from Paris to Provence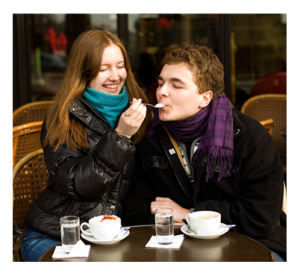 Of course there are wonderful men and women everywhere, and likewise, more than a few who won't be your type. Or mine. But the French men I've called loved ones, lovers, and friends are so delectable, wry, charming, genuine, and sexy – hélas, I simply haven't enough adjectives to do them justice.
Another mention, if you'll allow? The French do adore a good argument. So if you love your language skills, get ready for some serious attention to linguistic intention. And a little friction never hurts now and then. After all, you will have to kiss and make up. As for the dénouement – if and when a love affair comes to a natural end, my French men remain friends. What could be better? And having had long distance relationships, French-American style – I'll just say they were transcontinentally divine, and the friendships that remain, even more sublime.
You May Also Enjoy