It's almost impossible to skim any online magazine without seeing news of the latest celebrity divorce – generally accompanied by a sheepish (or pseudo-remorseful) confession of infidelity.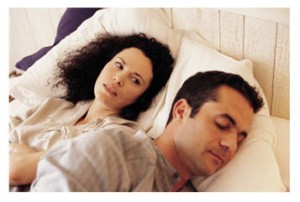 Our tabloid press – and yes, blogs – can't seem to get enough.
We consume articles on monogamy (and whether or not it's actually achievable). We seek signs of a cheating spouse (and begin sniffing around our partners with a raised eyebrow and churning stomach). We wonder if men are programmed to hunt (and jump) more than a single sexual partner.
We wonder if we're all programmed to desire sexual variety, with more than a single partner.
We blame breakups on philandering. We rant about affairs as though they're the most hurtful acts in a marriage – almost to the exclusion of any other reason for divorce. But isn't the problem something more? Isn't it the deception? And isn't that a matter of living with lies or more precisely, living with a liar?
Rampant Infidelity?
I'm tired of reading about infidelity as if it's the preeminent reason for breaking up a marriage, as if it's the only global reason we're able to agree on – perhaps because it's easy to grasp, because it sits at the surface and we can see the surface and we're comfortable remaining there.
And so we trot out age differences when it's an older woman and younger man (Demi and Ashton). We cluck our tongues, nattering that it was inevitable that he would sleep with another woman. We look at the sexual liaisons of politicos and Hollywood heart throbs and condemn abuse of power, while shaking our heads at easy access and equally, at the spouses who turn a blind eye.
Not only do we live at the surface, but we judge by the surface. We dismiss seeds that may have been sown years before marriage, including issues to do with values. So why aren't we teaching – through media, through relationship coaches, in any way possible – that shared values are a non-negotiable in a viable relationship? Isn't it true in friendship? Why wouldn't it be true in marriage?
Reasons for Divorce
The most common reasons for divorce, according to most sources?
Infidelity typically takes the number one spot. And I suspect it's a symptom more often than a cause, though we have legitimized this symptom as an acceptable and all-powerful reason for divorce.
That said, the Guardian (UK) reports that extramarital affairs have been bumped out of the top slot, as "growing apart" becomes the most common reason given for a marital meltdown.
Growing apart? Really? And how many issues might that glossy phrase cover?
Other sources around the web neatly group reasons for divorce into categories, including communication, conflict management, and sexual intimacy. Got it. We divorce because our communication sucks. We divorce because we nag or we're passive-aggressive. We divorce because our partners want sex and we don't, or vice versa.
Nice taxonomy (she says, sarcastically); yet, props for addressing behaviors that approach actual problems.
Closer to the Nitty Gritty
About.com gets a little more down and dirty with its reasons to divorce:
Physical or emotional abuse
Infidelity
Economic / Financial Infidelity
Drug or Alcohol Addiction
And each of the above reasons to divorce, assuming you've exhausted your efforts in trying to change the situation, is addressed with sufficient detail so we inch a little closer to root causes.
Moreover, each of the above involves deception; one or both spouses lying to the other, one or both spouses lying to him or herself, and one or both spouses complicit in perpetuating destructive and devastating behaviors.
But we aren't quite there yet.
Conflicting Values

Living with lies – or with a liar – is only one example of conflicting values.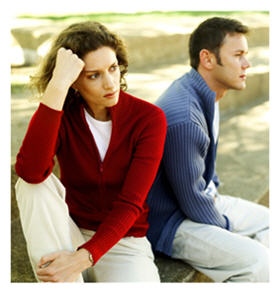 What if you're living with someone who believes that ruthlessly maneuvering others in business is fair game, just shy of breaking the law? ("Ah," you may say to yourself, "But everyone does it, especially in these difficult times.")
What if you're living with someone who believes it's acceptable to pummel the little guy in order to get ahead? ("It's survival of the fittest," you'll say; "Don't be such an idealist.")
What if you're living with someone who believes it's every man for himself, any means to an end, and ethics are for suckers? In our narcissistic society, do we even notice these people any more or are they us – all of us? And issues of character? Other dramatic conflicts in values? Do we really think they can be tolerated for a lifetime?
Sharing Values
I say: If "get the other guy before he gets you" is part of your value system as well, you're made for each other. But better watch out. Your head (and heart) may be next on the chopping block.
If you share the belief system of your mate – however others may perceive it – then you've got a leg up on making your relationship work. If you feel – and act – in similar ways when it comes to respect, to honor, to community, to social responsibility and personal accountability, you've got a shot.
You're more likely to communicate well because you both believe in the importance of actively communicating. You're more likely to resolve conflict respectfully because you both believe in the validity of the other's thinking. You're more likely to share a satisfying sex life because you're willing to discuss it, do something about it, and because generosity, if a shared value, works in the bedroom as well as around the kitchen table.
But if what you believe is constantly clashing with what your spouse believes – politically, morally – don't you think that eventually that will wear on the union until there's no union at all? Aren't you more likely to find yourself in a relationship that is emotionally or verbally abusive – an insidious game of shame, blame, and manipulation?
Lies in Marriage
There are many reasons that people lie. They lie because they can. They lie because it may be learned behavior for getting what they want. They may grow up in an environment where that's their means of survival – projecting a self to parents who will not accept them for who they are.
They may lie occasionally, as do we all. They may lie pathologically and exceptionally well; by the time we find out, we're tangled in their web and wondering if we can every extricate ourselves.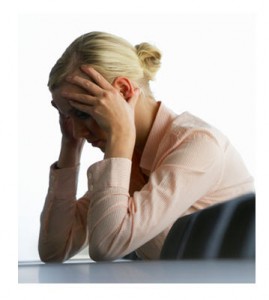 Yes, I said we may all lie occasionally. We are none of us perfect. Who doesn't omit a detail in order to sidle out of an awkward situation? Who doesn't shave the truth in order to protect the sanctity of a friendship?
But those of us who cherish our integrity and strive to honor our obligations (including in marriage) have difficulty living with even tiny deceptions. We put on our Big Boy Pants (or Big Girl Pants) and seek perspective – trying to discern where confession is unnecessary and hurtful, and where honesty is the only path to living with ourselves, and living with those we love.
Relationship Killers
Infidelity?
I'm tired of reading about cheating spouses. I'm weary of hearing that a few minutes or hours of sexual intimacy (or release) with another somehow trumps years of responsible and loving experiences, shared in a committed relationship.
Does it damage trust if found out? Only an idiot would think otherwise.
And if not found out? For some, it's a splinter that's unlikely to be forgotten.
But short of falling in love with another and leading a secret life, short of serial affairs that put the other spouse's health (or sanity) at risk, must it break the bond – irrevocably – if there isn't a pattern of lying and deception? If there isn't other behavior that flies in the face of the shared values, and if you can use the situation to roll up your sleeves and talk about what's really wrong in the relationship?
Infidelity is a painful breach; I understand. But it is not necessarily the only painful breach, or one that merits a knee-jerk response of running to the nearest divorce attorney. There are many reasons for divorce, and valid reasons to divorce.
But when are we going to start addressing the core issues that undermine interpersonal relationships – and before we ever marry? Not the behaviors that obfuscate and wound. Not the tools to deal with our broken trust, after the fact.
Living with a person whose values are a deception, a shambles, a set of personal excuses and entitlements; living with a child abuser, a domestic abuser, a substance abuser, a user of other lives – these, if you ask me, deserve our greater attention and examination – as individuals and as a culture.
You May Also Enjoy