I was on Facebook.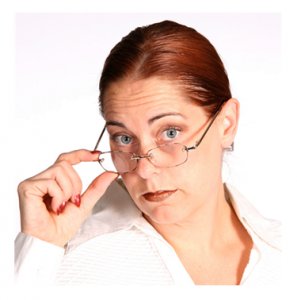 Skimming. Reading. Connecting.
I don't normally pay attention to the ads, but "Faithful Women Wanted?" How could that not catch my eye?
What made the promotional item even more striking is that it was advertising an online dating site, but best I recall it was a "senior" site at that.
Apparently, I'm presumed to be part of that demographic, which now includes those of us at or around the age of 50.
Setting aside the senior designation for a moment, may I emphasize my startled reaction to "faithful?" Is it really so difficult to find a faithful partner? Are men expressing a serious need for faithful women amid some onslaught of bed-hopping middle-age mommas on the make?
Perhaps this is simply niche marketing in extremis. We seem to be operating our online meet-and-greets within increasingly segmented dating targets.
Online Dating: Something for Everyone
Might I offer examples?
We have the the massive free-for-all (Match), those that are more loosely inclined to religious affiliations (eHarmony), and others that are explicitly Christian, Jewish, and so on.
It's hard to avoid careening into the occasional Girl-Going-For-Big-Bucks (do we really think those "wealthy men" sites will deliver Prince Charming with a 7-figure annual income?), and the assortment of mistress sites should you care to carry on with the discreetly delivered Extramarital Babe-'o-Your-Dreams.
Let's not forget the Friend Finders that point us to sexual liaisons à la carte, and yes, we have the seemingly innocent focus on the older crowd versus the younger.
"Faithful women?"
That one floors me.
Infidelity Statistics (2012)
Infidelity statistics aren't resoundingly reassuring on the marriage front. Statistics Brain cites the Journal of Marital and Family Therapy (September 2012) as follows:
In 41% of marriages:
…one or both spouses admit to infidelity, either physical or emotional.
Apparently, relationship infidelity is a far more significant issue than I ever considered. The same source offers this:
57 percent of men… admit to committing infidelity in any relationship they've had… 54 percent of women… admit to committing infidelity in any relationship they've had.
Apparently, dipping one's toes into the land of emotional or physical affairs is widespread, though slightly higher among men.
Defining Infidelity
While we're on the topic, exactly what would these faithful women seekers consider unfaithfulness?
I've heard my share of amusing tales (from men) as to what does and doesn't constitute their dastardly dallying.
Doing the deed in actuality is a Thumbs Down, but anything online gets the Green Light. "Jobs" don't count, business trips are negotiable, and sexting may be a matter of interpretation, particularly given how easy it is to engage in.
Even if we all agree on what infidelity entails, is there really a market for gents seeking faithful women? Is it so challenging to find a good woman – one who believes in exclusivity at the appropriate stage in the relationship?
I might also ask  the men – if she's exclusive with you, does that mean you accord her the same respect?
What Do You Want in a Relationship?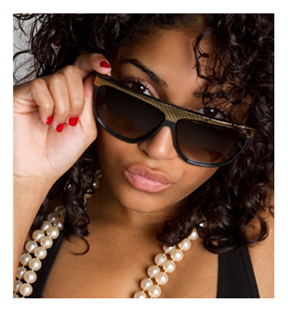 Honestly, I'm baffled. We're talking about men and women in their forties, fifties, sixties. Clearly, with the prevalence of gray divorce, experimentation and multiple partners in midlife and older is likely and, in my opinion, if approached and engaged in safely, healthy.
At least for a time – which is up to each individual to gauge.
But aren't we all grownups here? Shouldn't we figure out what we want in a relationship?
As for this particular site of seekers, might this be a matter of middle-aged men seeking sexy younger women, and consequently concerned that their dating partners may wander?
Am I making too many assumptions?
Am I alone in finding this terribly sad – at any age or in any couple configuration?
How about an alternative, like a beautiful person you take the time to know? A partner of like mind, shared values, and similar libido with whom you'll be relaxed, trusting, playful – and enjoy a fulfilling relationship in all respects?
You May Also Enjoy