So what do Arnold Schwarzenegger and Dominique Strauss-Kahn have in common? Both have made headlines this week, though the circumstances are dramatically different; Schwarzenegger has admitted to a love child, and Strauss-Kahn has allegedly committed assault. But they are public figures, and I think we can agree, powerful men.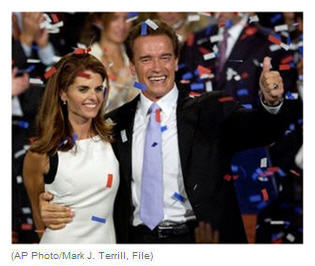 With the current media swirl around Arnold Schwarzenegger and Maria Shriver splitting, not to mention (now former) IMF Chief Dominique Strauss-Kahn, accused of sexually assaulting a chambermaid – I set aside other topics for the morning. I'm headed into murky waters, and no doubt, some controversy.
Let's add another ingredient to this emotional mix, shall we? How about a debate on the Huffington Post Divorce page on proposed divorce reform, intended to reduce divorce in "low conflict" marriages where children are involved?
When marriage ends
A last item, and the one that sparked my musing: this article on the New York Times Opinion pages on French women and their tolerance for marital infidelity.
What are we really talking about here?
Men and sexual appetite. Powerful men and sexual entitlement. We're also in the land of marital expectations, marital duties, extramarital affairs, and more importantly – the realities of human behavior, the reasons we disassemble families, and the complicated legal institution that we call marriage.
We don't always know why a marriage ends; assuming that either or both of these unions do terminate in divorce, we will certainly have some idea.
Cultural determinants of amorous advances?
I've written about my enjoyment of French culture and French men. Yes, I make my home in the U.S.; my children are here, my life (now) is here. This is our home. But it is multicultural, and yes, tolerant.
One of the reasons I've found common ground with French friends has to do with value systems – those important to me – honoring the family unit being one of them. And then there is savoring life's pleasures (food, drink, and sex among them) as counterbalance to hard work. There is also taking satisfaction in the spoken and written word, the well crafted argument, and living out the reality that bigger is not necessarily better.
This is my experience over the years; I claim no "representative sample."
Sex, seduction, and swagger

Looking at the Times article (and related discussions), I nonetheless see much that rings true for me. That includes a reference to "French admiration for sexual swagger" along with literary and historical roots of appreciation for seduction, and comprehension of prolific male appetites. Then there's this, by (female) French journalist, Laurence Masurel:
French women don't tolerate what Dominique Strauss-Kahn is accused of doing. But in France, we are perhaps less puritanical than Americans about sexual matters…
Is this recognition that sex is not lovemaking, and that an extramarital liaison is not reason enough in and of itself to break up a family? Is it recognition that an adult having only one sexual partner for forty or fifty years is – at the very least – unrealistic?
As for infidelity, I'm not condoning it. I wouldn't tolerate Jesse or Tiger, Kelsey or Arnold. Should the allegations prove to be true, I surely wouldn't tolerate Dominique Strauss-Kahn. But I am saying that statistics and studies bear out a declining frequency of marital sex as unions wear on, and staggering numbers of extramarital adventures. In fact, it is so common as to be – dare I say it – normal?
Marital vows, human imperfections
If turning a blind eye can keep an otherwise strong marriage together, why wouldn't we go the way of the French? Or are we already doing so, but simply not talking about it?
Some of you may be shaking your heads. Some of you may be asking – where do we draw the line?
One affair? One affair in 10 years? Sex, but no love?
Anything, as long as our health is protected and it's out of town?
Anything goes, as long as there isn't a love child?
I can't answer those questions. Only you can answer them. But I do believe that marriage is hard. Loving is hard. Understanding is harder.
Marriage, loving, and understanding are worth fighting for – with or without the piece of paper that make this emotional and economic union legal.
Divorce debates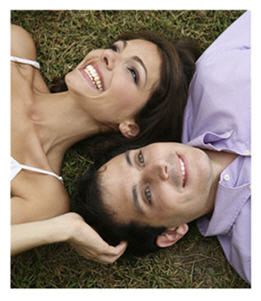 Frequently, divorce debates turn into a free-for-all of comparative heartbreak: he did this to her, she did this to him. You have only to look at almost any article on a Divorce Forum; it's almost always about sex – and bucks.
Grow disenchanted? Withdraw.
Fall out of love? Stray.
Fall in love with someone else? Pursue your happiness – whatever it takes. And children are caught in the crossfire.
Does this mean I think we shouldn't have divorce?
I'm a divorced woman; of course not. But I do believe that we enter marriage too lightly, and that there is merit – in some circumstances – to turning a blind eye.
Blind eye
I would venture that turning a blind eye to infidelity is how our grandparents managed their long-term marriages, while still honoring the essence of their vows. And remaining devoted to each other and the family unit as they grew older. I also believe that many of us go into marriage naively; certainly I did, though I was in my thirties. Wouldn't speaking more openly in a less puritanical environment serve our families?
As for the French women I've known, I believe they make decisions that focus on family – and equally – the stability of the home, economic security, and possibly – whether or not the same sort of liberties are accorded them. Some of you may argue that this isn't marriage.
I would disagree.
Redefining marriage

If friendly cohabitation keeps homes intact, I for one, would be for it. I would even go so far as to say that as long as there is no abuse involved, and discretion to protect children, I see it as a viable means to accept human behaviors for what they are – complex, and yes – at times hurtful.
Naturally, the reasons for divorce are many. What we hear about most often, however, is infidelity. In my opinion, there are far more compelling reasons to end a marriage, and it is with sadness that I read the news about the Arnold-Maria split, and with mixed feelings that I read about Strauss-Kahn – outrage if the accusations are true, and contempt for the political process if the situation is a setup (he was a French presidential contender).
As for Strauss-Kahn, his wife is, for now, standing by him. According to the press, she is known to turn a blind eye. Perhaps she did so too often.
I don't know. You don't know.
Only those involved in a marriage know what is truth, for them. And even then – there are variations on truth – each individual, with his or her perspective.
You May Also Enjoy