Is infidelity ever acceptable?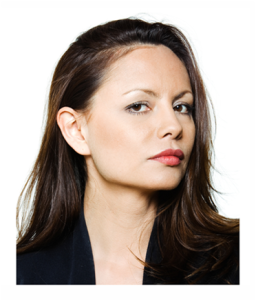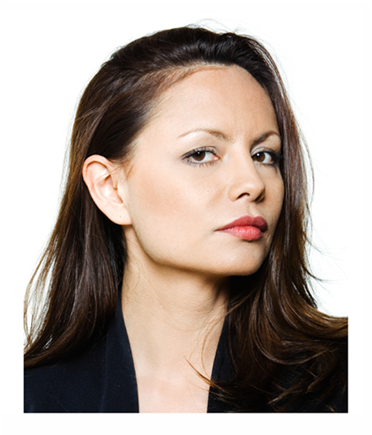 If you love your partner but there's no sex, is getting it any way you can justified?
If you love your partner but the sex is dreadful, then what?
In remembering an old beau and our lackluster love life, I couldn't help thinking about people I've known over the years, and situations I've found myself in. We all make choices, accept compromises, and face consequences… though they may not be what we expect.
Some of the individuals I'm recalling were single, some were married, some were divorced – and the age range is wide. Among the marrieds, most were sexually faithful with one slip and occasionally two – over a very long period of time. A few routinely went outside their marriages, and to my knowledge, were never "found out."
Their stories are all different. As for my reactions, I'm sympathetic to some of these individuals, and less so to others. I am, like all of us, "judgmental" in my own way.
Get Real. Sustaining Sexual Interest Isn't Easy.
Before my marriage, I was clueless as to what happens in the bedroom when it comes to long-term couples. The tedium of daily details, the fatigue of managing babies, the stresses of work pressures, the little agonies of changing body image, the slow simmer of relationship resentments – all can potentially destroy desire – for a man, a woman, or both. And we know – though we rarely admit – kids can be hard on marriage, especially if there are other issues degrading the couple's relationship.
In a way, marriage led me to understand extracurricular activities as I never had before. I understand what it is to live the longing for touch (when it goes MIA), the ache for a renewed sense of self (when you are no longer perceived as a sexual being), and the yearning for something to break the monotony. But longing, aching, and yearning does not necessarily equate to acting on those desires.
That said, my place is not to judge anyone's relationships except my own. So I ask again: Is infidelity ever okay?
What if you're in a long-term marriage, you're the breadwinner, there are kids, and you care for your spouse – but your sex life is a desert? Is it as simple as trying to change the situation, and if you can't, you break up the family and look elsewhere?
Many would say yes to that. An unequivocal yes. Divorce is the answer and nothing less.
Must a Dead Bedroom Always Lead to Divorce?
Personally, I'm unsure.
What if one partner tries everything he or she can to encourage the other to participate, and still it's a no go?
What if a medical condition makes it impossible for one partner to participate? Should the other do without a sex life indefinitely?
What if both partners agree that the relationship is acceptable except for the sex, and they mutually decide to be open to others?
What if the disinterested partner agrees that the one feeling deprived may look elsewhere but discreetly?
What about sexting, online relationships, happy endings courtesy of a local establishment?
What about everything except intercourse? Or anything that's out of town?
Where does the emotional affair fit in this picture? Staying inside the marriage for sex, but outside for emotional attachment?
And again, if there are dependent children involved, is it more honorable to stay – or to go?
Naturally, I'm simplifying what are extremely individual and complex situations. My own beliefs are more "open" than many typically express, though beliefs and actions (for myself) remain two different things.
Acceptable Adultery?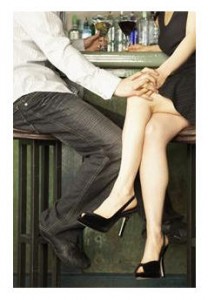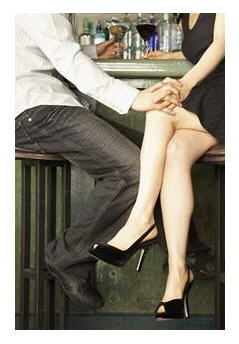 I recall a Sex and the City episode in which our protagonist, Carrie, is expressing guilt over cheating on Aiden with her now married ex, Mr. Big. (Yes, television fans, I use fictitious pop culture icons when applicable.)
She was sharing her indiscretion with Samantha, who concludes that if Aiden hasn't said "I love you," then Carrie is a free agent.
That's one way to look at it, but her guilt reveals her true feelings on the matter. Then again, they were not explicitly in a monogamous relationship, though it was reasonable to assume as much at the time.
This Psychology Today article on adultery concludes that it's not acceptable… except under "extraordinary circumstances" which it then addresses from the vantage point of ethics. The author writes:
we'll find that adultery is wrong — most of the time… But it might be justified in extraordinary circumstances, which to some people, unfortunately, might be rather ordinary.
As for reasons not to do it – ethics aside?
Infidelity hurts someone you love, and potentially rips an irreparable hole through your life, your kids' lives, even your community. If you put yourself in the other person's shoes, how would you feel?
But what if you're certain your infidelity will never be discovered? Then what?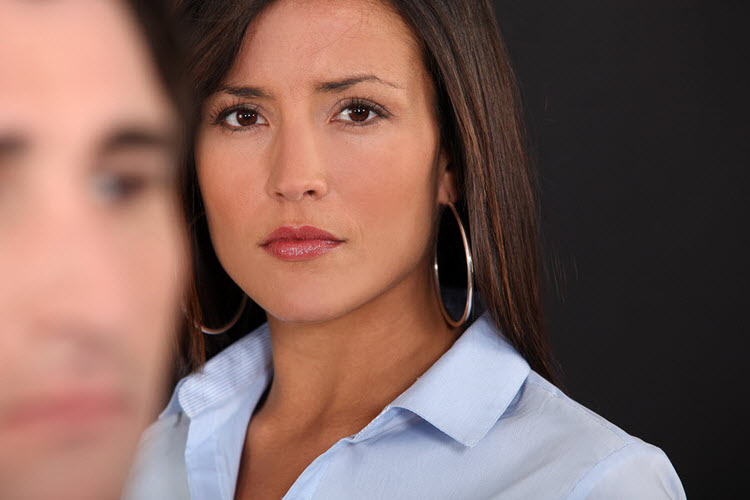 Is Monogamy Really Possible?
Are we meant to be monogamous? Is it an unnatural state for men? Is it just as unnatural for women?
If our sex lives are fresh, fulfilling, erotically charged – are we less likely to stray?
Some of us believe monogamy is a choice more than a natural state of being. Some of us grow into a greater sense of freedom as time, experience and yes – age – lightens the load of societal expectations.
Personally, I also believe it's possible to love more than one person at a time, and that it is both enjoyable and "normal" to engage in far more variations of coupling than most of us are willing to admit to – largely because we live in a society that doesn't condone anything but conventional monogamy. So I say again: Monogamy is a choice.
And on that score, this Atlantic article dishes out interesting data – some of it conflicting – and equally intriguing conclusions on the libidinous female, our learned monogamy, and assumptions about our desires and behavior. In "How Strong is the Female Sex Drive After All," Emily Esfahani Smith provides perspectives that dispute the "cherished" notion of female monogamy.
She cites Salon's Tracy Clark-Flory:
… society's repression of female sexuality has reshaped women's desires and sex lives… Bergner, and the leading sex researchers he interviews, argue that women's sexuality is… base, animalistic and ravenous, everything we've told ourselves about male sexuality."
Our notions of monogamy and appetite are discussed further, including the extent to which female sexual behavior is shaped by society – an intriguing discussion, but hardly a surprise to most of us who are women.
How Couples Handle Life After Affairs
I have cited these statistics before and will again. Statistics Brain references the Journal of Marital and Family Therapy (September 2012)
In 41% of marriages:
… one or both spouses admit to infidelity, either physical or emotional…
And –
57 percent of men… admit to committing infidelity in any relationship they've had…54 percent of women… admit to committing infidelity in any relationship they've had.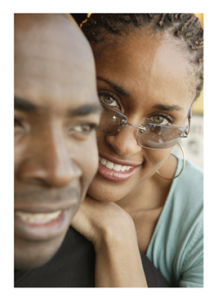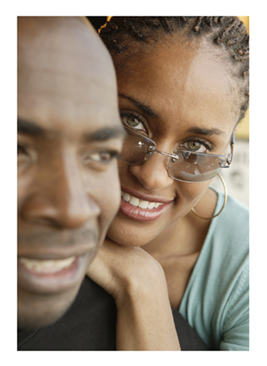 I've known couples that agree to turn a blind eye, and continue living together in a respectful and loving fashion. Those I know who have done this had children, a long history together, and the core relationship remained intact. I've also known one or two couples go through hell and back, repairing trust after the infidelity of one. Naturally, I've known couples where infidelity broke up the marriage.
I've seen relationships destroyed unnecessarily over an emotional affair – the affair, like many, a sign of intimacy problems in the couple. Perhaps they can be fixed; perhaps they cannot. My belief is that the couple ought to try – in earnest.
When there are no children involved, terminating a marriage or relationship yields more "contained" repercussions. If it's not working, my feeling is – get out. But when kids are in the picture? When there's no abuse? When you hold their future in your hands? My view is very different. I believe in doing everything you can to repair and reconnect. It may not work, but you do the work before you disassemble so many lives.
Lifestyle Arrangements, Individual Preferences
At this time in my life, I cannot imagine being intimate with anyone other than the man I love. How will I feel in a year? I cannot say. I hope – the same.
The thought of him being sexually involved with another woman is abhorrent to me. Oddly, it feels more horrible than that same thought during my 12-year marriage, when I was well aware of the emotional gulf that existed in our quiet home life. I'd say that speaks volumes about the degree of emotional intimacy in my marriage as compared to my current relationship.
When I was younger and unmarried?
I consider my experiences exactly that – "experiences" – and I have no regrets. I also recall what seems to me to be a "French" view of infidelity, which is, certainly in comparison to the American view, more forgiving or perhaps the better word is tolerant.
And I know what men and women allow themselves in their unseen, sometimes ordinary, sometimes extraordinary, sometimes desperate, sometimes exultant moments – moments that may not occur within the boundaries of their primary relationship, and in activities that some would consider infidelity and others would not.
In saying that, I'm proposing nothing. But I am acknowledging the reality that statistics bear out, and the very gray territory – at least to me – of loving others responsibly, of remaining true to our morals and our humanity, and equally – insisting on being masters of our own minds, and certainly, our own bodies.
You May Also Enjoy