It never occurred to me to be jealous. It never occurred to me that he was leading another life. After all, we talked on the phone, we emailed, we Skyped – all of it daily and often, for hours.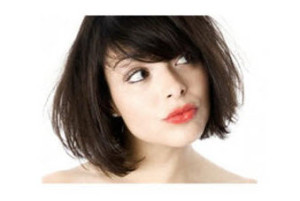 He told me he loved me, he was committed to being with me, and we'd work out the distance issue eventually. Given that he had children as did I, we were both bound to specific locations for two or three more years.
Our jobs that held us each to different parts of the country?
That was a constraint as well.
But you know how it goes, right? Along comes the L word – love – and you tumble down the rabbit hole, convinced you're sure enough and smart enough to figure it all out.
When you're in love, particularly after the end of a marriage, you may find yourself especially vulnerable. Or are some of us always likely to be vulnerable, and consequently, we should take our time — every time?
Dating Others in a Long Distance Relationship
Dating others in a long distance relationship? That never occurred to me either. So color me surprised when it turned out he had several women on a string at once, with some indications he'd created separate lives with each of us.
I might have made excuses (for him) – had there been one additional amour. I would've ached from the deception, and rationalized that his sexual needs preempted his emotional resolve.
Color me naive, or better yet – stupid. And yes, I met him through online dating, had checked him out thoroughly on Google, and verified that he was who he said he was in other ways online.
I thought I had it covered. And I was wrong.
If not for one of the women catching wind of this man's antics (and alerting the others), our relationship would have sailed along. We got together every few weekends, and he told me – I suppose – what he thought I wanted to hear.
Long Distance Dating
For a number of months before we were engaged, the man I married and I were involved in long distance dating. We had started out in the same region, but some months into the relationship (which seemed more than casual but less than serious), I took a job in another part of the country.
During those months before his job sent him to my new location, was he dating other women, since we could only see each other every three weeks?
It's only now that I even consider the question. He certainly could have been dating others. I would never have known. But until we declared ourselves as some sort of unit (boyfriend-girlfriend, and later, engaged), it would have seemed perfectly fair. Not desirable, but not unreasonable.
The REALLY Long Distance Relationship
Now I consider another relationship, and it was transcontinental. We saw each other every few months, though again, we spoke daily and online. I sacrificed hours of my sleep so we might spend time together in that fashion (the time difference was challenging), yet we shared so many aspects of our daily lives that I was certain the relationship was entirely exclusive.
Our slow process of knowing each other came long after my divorce. We spoke of values. We shared confidences. My children liked him (that was a good sign), and we were genuinely loving with one another.
I was lonely, yes – but I certainly didn't lack for constant activity. Two kids, multiple contracting gigs, speaking with him – it all filled my life.
Still, the long stretches of months without touch or scent or taste – they were hard. Yet when we were together, our experience was sublime.
Eventually I ended the relationship, and we remain on good terms. It was not over distance or values or lifestyle, but over something else that is critical to each of us in different ways, and something I couldn't manage without.
The Long Distance Marriage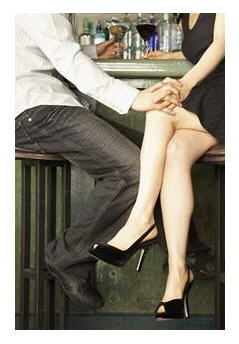 Of course, dating is one thing and marriage quite another. You may be in transition during your engagement, waiting for the time you can be together and then marry. Sometimes, the marriage itself requires separation – careers that take you to different ends of the country, finishing a university program, military assignments that send a spouse overseas, or extensive travel by one or both partners. You endure all of it, hoping it isn't forever.
But is marriage sustainable when we find ourselves in these situations? Will physical distance increase emotional distance, or is that a matter of how much time apart, how committed each partner is to regular communication, and the character of the individuals involved?
So how do you keep it going? Is staying in touch through talking and texting and Skyping enough? And if you're married and living significant periods apart, does this somehow allow you to justify a little more socializing with "friends" of both genders?
I can't begin to imagine the strain on military families, not only bearing distance but extraordinary worry.
Distance in Marriage
Of course, there is that particularly painful phenomenon of distance inside a marriage. Too many of us know this story: the quiet when the children have gone to sleep and you find there's little to say to each other; the silence of the bed as he turns and settles on his side and you, reluctantly, cling to your own.
There are no shared confidences. There is no affection.
It's a peculiar sort of loneliness, tinged with regret, with remorse, with what ifs, and with bewilderment.
Naturally, you find yourself wondering if someone else is filling the void. So you try a little harder. Or you don't try at all.
Long Distance Loving – Is Cheating Inevitable?
It seems to me that it's difficult enough to nurture a relationship. When you add physical distance, is it inevitable that someone else will slip into his heart – or yours? If not a sexual liaison, then an emotional affair?
As long as we aren't "exclusive," do we accept that dating others may lead to intimacy? Do we enter these relationships aware of that risk?
And yet, long distance relationships will continue to be part of our romantic and marital landscape. Contemporary life creates an odd experience of expanding and contracting distance, thanks to technology. But won't distance always fracture our core relationships and familial units in some fashion – complicating our lives as we pursue our passions, or do what we must just to get by?
You May Also Enjoy