I've been rethinking the issue of love – the need for it, the pursuit of it, the glorification of it – and whether or not we ought to have more synonyms for the word, or use different words altogether.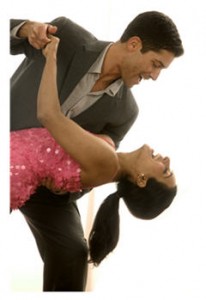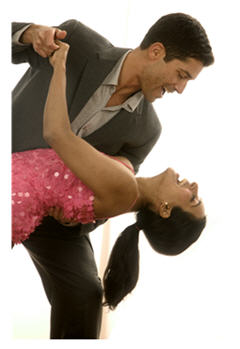 We spill the word "love" at the drop of a hat, or so it seems. And isn't love a precarious term to use aloud, given the imprecise nature of the word? Its many interpretations?
When it comes to romantic love, is the distinction between "loving" and "in love" sufficient – or cause for more confusion?
Don't we have enough confusion around relationships already? Once we introduce the word "love" into the mix, isn't everything more complicated?
In a recent musing, The Cougel Chronicles addresses the question of love and why we need it. I find myself contemplating why some seem to need love more than others – the illusion of it at the very least.
Some of us create love (the result of great sex?) where it doesn't necessarily exist. In my experience, women especially, convince themselves they're in love – sometimes in a matter of days.
Marriage: Business As Usual?

The marriage industry is booming, as the wedding market was estimated in 2006 at $58.5 billion, with some estimates reaching $139.8 billion. 

Might the size of this industry be a contributor to our focus on weddings rather than marriage itself? And yet, don't we wish to believe that marriage is based on that four letter word – love – and as something all powerful? This, despite the statistics that tell us one out of every two marriages will end in divorce, as we choose to believe we'll beat the odds, and find our own version of Happily Ever After.
We rush to the movies (or browse Netflix), eagerly consuming the next romantic tale. Millions of us continue to renew memberships on sites designed – in theory – to assist us in our search for love. But are we searching for the right thing? Are our expectations skewed by the fluidity of the word itself?
Name That Tune (… Love?)
I have fallen in love. I have spoken words of love. I have silenced words of love.
Love is a term I use often with my children, but otherwise, I use it sparingly. And when I do use the word, I mean it.
Like most adults, I know what it is to suffer for love, and suffer from love. But I also know what it is to break things down into finer detail – we suffer from disappointment, from shattered illusions, from our own foolishness.
Having been on the receiving end of "I love you but I"m not in love with you" or "I love you as a friend," I have also used those same lines, when I've attempted to let a man down gently. Like most women – and men – I know there is an inexplicable "something" that pushes us over the edge (of reason?) into a kind of romantic haze (or folly?) that can be passionate, explosive, soothing, inspiring – or the source of untold ridiculous acts.
Love, Defined
According to Merriam Webster, love is defined as (paraphrased):
strong affection for another arising out of kinship or personal ties; attraction based on sexual desire; tenderness, admiration, warm attachment, devotion; the object of attachment, a beloved person
So how can strong affection, admiration, or devotion develop without time? Without truly knowing another person – his or her stories, feelings, beliefs? Where he comes from, how he or she deals with other family members or co-workers? When we fall into the habit of "love you!" – are any of the elements above actually present – or are we expressing an easy, superficial affection, or responding to expectation – without genuine qualities of significant attachment?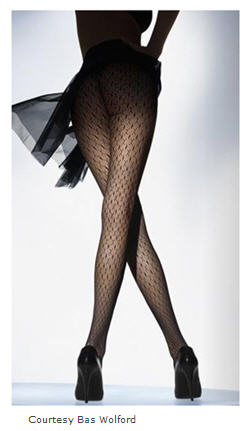 Are we back to clarifying "in love" versus "love?"
And by that, do we circle the items that generate butterflies in the stomach – package those up as "in love" – ignoring elements like admiration and devotion?
Relationship Building Blocks
And abiding passion? Trust? Respect? Delight?
Each of these involves nuance; we tend to recognize them when we experience them, but we plunge headlong into a single phrase – I love you – not necessarily pinning it down to the whats, the whys, or the wherefores, much less what we really feel.
And maybe we should.
I'm hungry for you. I desire you. I long for your body, your lips, your laughter, your scent.
Those words would fit scenarios I've lived, well aware that long-term stability was out of the question, and marriage – not even a consideration. Still, there was delight, relish, mischief-making, intrigue, ardor.
But devotion? Doesn't that indicate something more? Something deeper?
Sexless Marriage
A recent Huffington Post piece suggests that "none-ogamy" may be grounds for terminating a marriage, citing a widely quoted 2009 article in the New York Times which offers data on sexless marriages and divorce filings.
Who doesn't realize that sex nourishes intimacy, but doesn't replace it? That there are many reasons for the sexless marriage – not the least of which is the "workhorse wife" as is mentioned in the "none-ogamy" article?
But does sex nourish intimacy, or is it lovemaking? Is it any kind of sex for a man, and only lovemaking for a woman? Are those myths based on gender bias, though we recognize there are differences between sex and lovemaking – and to some they matter enormously?
Who doesn't realize that sex (and lovemaking) dwindle in marriage – perhaps more quickly when children are involved, and even more so, if medical conditions intervene? How many sexless marriages – however you may define them – are nonetheless sustained – for any number of reasons, including commitment, familiarity, companionship, family, common values, respect – not to mention – love?
Are they as fulfilling as unions that are consummated on a regular basis – to the satisfaction of both parties involved? I have my doubts, but I also know they're common, they're survivable, and they don't preclude the existence of love, though we can be certain they weaken it considerably.
Four Letter Words, And Then Some
Should "love" be considered a four-letter word – something to be avoided, or at the very least, used judiciously?
We all need affection, a sense of belonging, physical touch, emotional reassurance. Some consider one or more of those feelings to be love – when it may be anything but. It could be kindness, emotional need on the other side, sexual need in the other.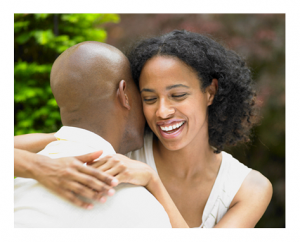 In a culture with a propensity for labeling, we may grab on to anything resembling love and hang on for the ride – pursuing its high and seeking to perpetuate it even if we see and feel interactions with the other person that flash warning lights. We come to justify almost anything – including destructive relationships, marrying when we know it doesn't feel right, and we pave the way for our own mistakes.
Relationship Realities?
Some of us might be less likely to tie ourselves up in (nuptial) knots if we stopped to think about what we really need in a relationship, and whether that one little word – love – is truly at play. And if it is? If enough of the elements of love are present, do they justify marriage? Is lack of love enough to justify breaking up?
Maybe we all need to look more carefully – hopefully in sync with the ones we allow ourselves to "love," that we choose "to love" – and more importantly – to respect, to befriend, to engage with, to value, to open up to, to support, to feel ardently about, to desire, to cherish, to trust.
And a touch of devotion wouldn't be such a bad thing either. To me, that's about commitment, the test of time, and the sort of love I'd like to "fall into" – eyes wide open.
You May Also Enjoy