I wasn't at my best yesterday, after long days of a trailing migraine that have made everything in the daily routine seem murkier. This morning isn't much better.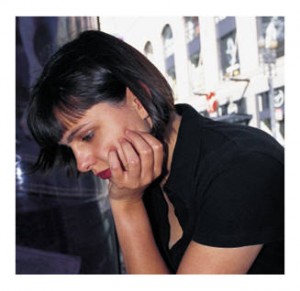 I feel disappointed by my own inability to juggle it all. I feel ragged and out of sorts. I feel guilty and conflicted about being the less-than-ideal mother, the cranky girlfriend, and a woman I hardly recognize when I stare into the mirror of the self.
And how could I possibly recognize her?
Life has changed dramatically in many ways, and in some ways, not at all. I'm into a new chapter, but not far enough along to discern its shape or meaning or eventual impacts.
I'm in a transitional relationship. With myself.
Yesterday's musing brought a reader I know to be a life coach. Her comment caught my attention, as she asked (more or less) if I could remember when I last put my own needs first.
And I couldn't remember.
Single Life, Married Life, Parenting Life
I can't tangibly recall that life – the one in which I structured my days around a single pillar and that pillar was me: my health, my passions, my professional life, my social life.
That was another time, a narrower existence in some ways – and a freer one. A time of being single, self-centered, self-interested.
And then we pair off. Our priorities shuffle. We make room for additional pillars and their purpose: we hold up  an "us" rather than a "me" and an expanding "us" when children come along with all their rampant, raging, ravenous, adoring, adorable, aggravating needs.
And we love this stage in our lives, even as we slide into a loss of self in the midst of it.
And then, empty nest. My pre-parenting days seem very long ago, and with both sons at college, I was just growing accustomed to an emerging rhythm – one in which there was time for me.
Along comes winter break, and the conflicts of being smack in the middle of some aspects of mothering (and not others) – and the expectations of a partner who is used to having me to himself.
I've been flailing.
Old Habits, New Views
So whose needs come first?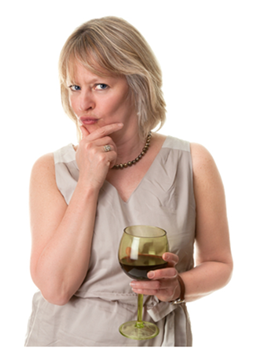 The question reminds me that I slip into old habits of worrying and nurturing that fall along traditional gender roles, but this is also part of my personal history. My habit is to put the needs of others before my own – almost exclusively.
My kids' needs. A man's needs. A friend's needs. An employer's needs.
As to the relationship I'm in, I'm doing a reasonable job at stating what my needs are – including that precious "alone time" which is not simple to negotiate. Likewise, the gentleman in the equation is extremely good at listening and compromising, at speaking his mind, and I'm learning to trust what I see and hear.
When it comes to men, this is new for me.
Naturally, I worry about the balance that he seeks, wanting to make him happy – but without losing myself. And I come to see the core self-esteem issue at play in the perpetual placing of others first: I am not enough, I am not good enough; if I don't give and give, I won't be loved.
Contradictions, Parenting, and the Oxygen Mask
As I recognize the contradictions in myself – confidence that coexists with self-doubt, flexibility side-by-side with resistance, the extrovert as much as the introvert – the need to give, still greater than the need to take, I wonder:
Where is the line between loving generously and giving yourself away?
I retain a "me" when I leave the country. Why? And how do I reproduce that phenomenon at home?
Is the drama of putting our own needs first a woman's issue, or is it generational?
How does any of this help with prioritizing when it's all too much?
Oh, we could go with the overused analogy of the oxyen mask in the airplane. For the parent to help the child, it's the parent's oxygen mask first. Well, sometimes this principle applies, and sometimes it doesn't. It depends.
Perhaps the answer to whose needs come first is that simple – and challenging. It depends.
Perhaps the follow-up question is just as interesting – and important: When you're out of the habit of putting your own needs first, how do you make your way back?
Practicing Change
I'm a believer in change, in shaking things up, in taking a chance. But it's easier said than done. It means risking failure, the consequences of which may be greater as we get older.
Returning to the concept of a transitional relationship (with myself), isn't it always about a period of change – of testing and experimentation, of stumbling and getting back up?
So I remind myself that change takes practice. As my reader points out, we have choices. And there is no "perfect" in any of this. Only the messy, uncomfortable and evolving process of re-learning priorities, and paying attention to the necessity of periodically tinkering with them.
You May Also Enjoy