Keeping the Peace?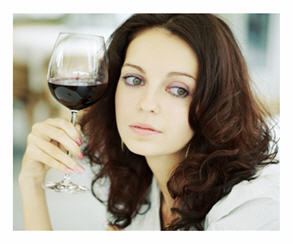 Sometimes you take exception to a decision, yet you nod in agreement, or you simply let it pass. You justify your acquiescence as keeping the peace, or knowing when to pick your battles. But something else is going on.
You worry about saying no. About ruffling feathers. Or worse.
So you keep mum. Or you say yes.
Sometimes you hear yourself saying yes and you wish dearly that no would roll off your tongue, but it seems so much harder, more frightening, capable of unleashing a string of consequences that don't bode well.
Anger. Resistance. Disapproval.
And now yes is the habit of a lifetime, the habit of your relationships, the habit of your role at work.
If you always say yes, where do you put no? Here are a few familiar places: in the appearance of anxiety, migraines, sleeplessness, the nightly glass of wine, the cigarettes, the growing depression.
Sometimes, you spend so many years accommodating – everyone – that you forget to accommodate yourself, wondering when "you" got lost in the mix. Your life is filled with many good things, but something doesn't quite fit. You don't quite fit. You're not unhappy exactly, but nor would you say you're happy. But then no one's happy, right? Or so you tell yourself, seeking solace.
People Pleasers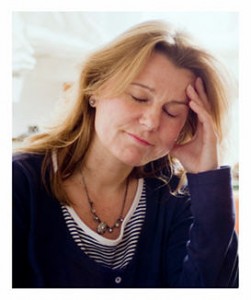 And if I said that people pleasing is a woman's issue?
Think about it. Who do you know that's most likely to capitulate, to compromise, to self-sacrifice – even to step into the doormat role on a regular basis?
Who puts everyone's needs before her own, believing that it is the better path – or the only path?
Do these behaviors begin in our homes as children? Do they find reward in the classroom, in the adolescent dating waters, and then the workplace? Are you rewarded for pleasing, but at great cost to self-esteem, and even, ultimately, earning power?
Do we eventually learn to use our people pleasing behavior in ways that benefit ourselves?
According to an article in Psychology Today*
The typical People Pleaser is someone who lacks an internal compass to gauge the value of their own actions, explains Linda Tillman, a psychologist at Emory University. "As a result, they spend their lives looking for validation from others."
The Child's Desire for Validation
What child doesn't seek the comfort and approval of a parent? Who among us doesn't remember wanting to please those we loved, those in authority, those we admired?
The same Psychology Today article cites psychologist Jay Early, author of Finding Your Life Purpose.
"Often, parents will simply tell kids what to do and never encourage them to assert themselves," he says. "When the kids obey, the parents give them conditional love."
And when parents are physically or emotionally abusive, when they are absent, when they are erratic in doling out love or approval – the seeds of people pleasing behaviors are planted early, and reinforced. Not only does the child seek validation, but avoidance of pain, or the foreboding sensation that disapproval promises dire consequences.
A Society of Silent Women?
Silence as tacit consent can be destructive. Compliance, as a way of life, can be demeaning. People Pleasing, taken to an extreme, undermines an ability to function independently, or to direct our lives according to our goals rather than those of others.
Women who suffer from people pleasing behaviors may not be literally silent, but – and I include myself here as a recovering People Pleaser – we are silent in voicing our true expressions of self. And in acting on them.
We know ourselves as the tireless team players, the volunteers who rarely (if ever) say no, the cheery jugglers who are admired by others. But we fall into bed at night depleted, feeling as though the day's accomplishments are insufficient, even if we ticked off items on an endless list. And incidentally, as the years wear on, frequently those items only peripherally involve us.
Must we fear losing friends if we decline the latest request for our time?
Must we fear the top of the layoff list, if we don't always put in extra hours?
Are we worried about our relationships, if we say no when we want to say no?
Must women ask permission or cultivate consensus where men would never dream of doing so?
People Pleasing – a Syndrome?

I have spent my life in the pursuit of goals and simultaneously seeking to please those around me. Is there any crime in wanting a pleasant environment? A cooperative team? A tranquil household?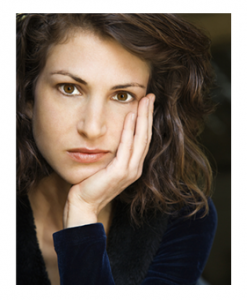 I find nothing inherently wrong with a desire to please others or give pleasure. The problem arises when the scales constantly tip in favor of choices that are not in our own best interests. Or even, when behaviors are laden with motivations (conscious and otherwise) that drive us to please others in ways that are compulsive, that obscure our own needs and wants, or obliterate them altogether.
Should we coin another syndrome, another personality disorder? Might we have a brave new pharmacological solution for this condition, a vague reference to the brain's misfiring in Area 25, and a pill to miraculously restore our psychological balance of power?
I suspect that's already been done. And yet People Pleasing is not so simple, and nor is it always a disadvantage. But taken to an extreme, the behaviors set us up for being benignly or maliciously exploited. People Pleasers are prime targets for narcissists, often gravitating toward each other, playing out subconscious scenarios that go unrecognized at the time.
Parent Pleasers
My own bouts with people pleasing derive from early training, absorbed in childhood, and reinforced throughout my marriage.
I was a Parent Pleaser. My father was often away, and my mother was the textbook narcissist – an imposing, even frightening force. Pleasing her meant greater likelihood of not incurring her wrath – her booming voice, her verbal lashing, or any other form of punishment for stepping out of line. And stepping out of line generally meant doing or saying whatever displeased her at a given moment. I learned the necessity of yes – to anything she asked.
Thus, my parent pleasing was less about the carrot than the stick. I was conditioned to avoid pain, and educated as the "good girl," occasionally garnering reward in the form of parental approval.
Partner Pleasers

I love giving pleasure, and that includes pleasing a man – in all ways. I may be more straightforward than other women in saying as much, but I believe many of us acquire the art of partner pleasing – in and out of the bedroom. Not only do we find it useful (some women use it to wield power), but many of us find pleasing others in bed – and in life – genuinely satisfying. Ideally, this is a two-way street, but that isn't always the case.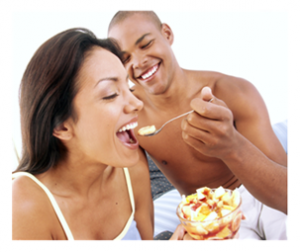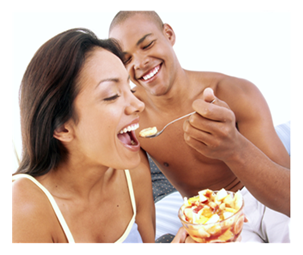 Pleasing a partner is multifaceted; as with all things between two individuals, this movable feast of emotions, actions, and activities dwells in a highly personal and very private space.
When pleasing a partner grows into an inequitable balance – sexually or in any other way – problems arise. Many women swallow the bitter pill, and accept the situation in order to remain in the relationship, to retain financial security, or a familiar emotional and social landscape.
They also do so to provide stability and continuity for their children.
When People Pleasers are Parents
Are you a People Pleaser? Are you raising your children to be People Pleasers?
Are you aware of offering conditional love, conditional approval, or bending your child's will to your own?
As women, are we bound to pass along people pleasing examples to our daughters more often than to sons?
Are we teaching peace at all cost, happiness of others first, accommodation in place of questioning?
There are no quick fix solutions to achieving healthy interactions with others, no perfect measure of conciliation and argumentation. I have no  ten tips for your quick consumption – though I'm sure they exist. What I do possess is my own journey from an uneasy childhood, my misjudgments carried into adulthood, and enormous introspection as I have parented, encouraging both yes and no – in myself – and in my children.  Even when it has meant conflict.
Pleasing Ourselves

Must we toss away our people pleasing talents altogether? And they are talents, finely honed skills, and useful. Our most charismatic personalities are People Pleasers – successful motivational speakers, sales people, fundraisers, PTA organizers, celebrities, and politicians.
There's nothing wrong with people pleasing; in fact, there is much that is right. It is a matter of impetus and of degree. It is a matter of how you feel – about yourself, your actions, your purposeful inaction.
Even for those of us who have tumbled into the trap of a lifetime of people pleasing, we can learn to transform some of these behaviors into advantages. We use them to make friends, to network professionally, to be conciliatory when it is truly required. We learn to please bosses and spouses and those in the public arena whose help we may need.
The problem comes when we don't dare to displease.
How to Stop Being a People Pleaser
At a certain point, the light bulb goes on. We may think – it's too much, I want to find myself again, I want something for me.
The People Pleaser personality may be one thing, but the skills are quite another. We needn't cease pleasing people; we need to moderate our diet. Just as the narcissist might seek to curb her excessive ways. Or, the socially anxious, to interact with less fear.
When it comes to people pleasing, it is not about stopping altogether; it is about awareness, and management of feelings and behaviors.

You can find plenty of lists and articles when it comes to curtailing people pleasing behavior. Some suggestions may work for you; others may not. My experience tells me that modifying any behavior is a slow process, a matter of practice, and determination. I continue to work at this precarious and essential balance, daily. Learning to say yes – to what is most important – by saying no.
*Psychology Today, "Field Guide to the People-Pleaser: May I Serve as Your Doormat?", Elizabeth Svoboda, May 1, 2008
You May Also Enjoy