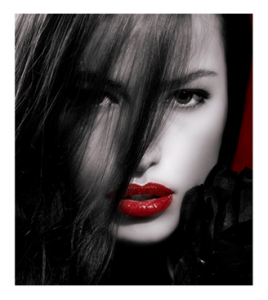 He shows up with a dizzying armload of flowers, and behind them – his mischievous smile I've come to adore, the one that lightens everything that crazies me, the one that makes me want to drop whatever I'm holding as I take his face in my hands and kiss him, then kiss him again, and again.
I am standing in the doorway with a laptop and a tangle of cables and a shopping bag. I set them down, and he leans in so we can embrace.
"What are they for?" I ask.
"Just because," he says, smiling again, as we go inside.
No, this is not a dream.
Was it only last week that I mused on the "Bad Girl" and railed when I read about the stereotypical Golddigger and Husband-Stealer? The entire premise of bait-and-switch in the relationship arena?
Men, Women, Strategies?
I'm not wild about the idea of strategies to wow the woman into bed, or the concept that some carefully executed master plan will secure the sliding of the ring onto the fourth finger of the left hand.
That isn't my goal. It never was.
Practically speaking, I understand that marriage remains the ultimate objective for many women, and for varying reasons. But I suspect that's changing, just as the dating world has changed and will continue to do so – a phenomenon that is especially noticeable to those of us of either sex who are past 40, or post-marriage.
We can't help but remember a time when things were different, though we need to accept that we were different; the extent to which that affects our perception (or what we might want in a relationship) is not negligible.
As we grow older, women are less marketable as potential mates in formalized unions or otherwise. (I begrudgingly admire the men who actually admit as much.) As for the women who deny it, they have their heads in the sand, in American culture, certainly.
Personally, I haven't found the same dynamic to be quite as true in France (the reason for all those stamps in my passport?); nor have I found French men in this country to have lost their exquisite ability to enjoy a woman (regardless of age) as a fascinating and complex and sensual whole.
Strategies in Post-Divorce Dating
Oh sure – I went through the usual years of online dating – on two continents in fact, as various writing-related assignments occasionally took me to Paris, where I immediately enjoyed the company of men without "game" in the sense that we use the term today, but "men" – in all their glory, their mystery, their attentive and engaging two-way interactions, their flirtation without insisting, and their individuality.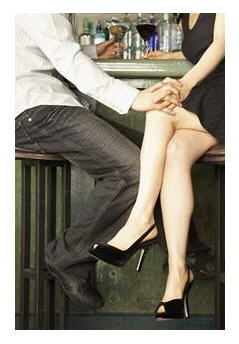 Délicieux.
Might I add – French men find no contradiction in an intelligent and confident woman who takes pleasure in her femininity.
As for the American experience, it's been more checkered, though instructive – a few hookups, a few relationships, and most important as a divorced woman – a reminder that I was still a woman – even after a painful split, even in my 40s, even with all my focus poured into two little boys and trying to stay afloat financially.
Strategy?
I didn't have one – other than to be myself, to stay open-minded, and possibly – to channel a touch of Doris Day singing Que Sera Sera. 
But if a man has a strategy (or checklist, or specific search – for sex or spouse), he's likely not in the mode of meeting online then taking what comes, which I consider a shame. We'd all be better off that way.

Serendipity
Life being what it is for many single mothers of a certain age, survival is the name of the game. Any sort of relationship takes a back seat to raising children, to keeping a roof over head, to staying sane – and not losing oneself in a new kind of oblivion. And for some of us – that's exactly what post-marital life is about – oblivion – at least for several years.
There is no "great new beginning" (we never thought there was). This is no "jubilant adventure" (talk about good Divorce Industry PR!). As for the heady sense of freedom we may court, it's short-lived indeed. Instead, there is the sadness of a broken family, of confused and devastated children, of lingering legal actions and money worries, and the death of dreams – however misguided they may have been.
Then again, there is something birthed of our experience if we're fortunate. When we are newly single, we can choose to take the time to assess our choices and behaviors, the ways in which we turn away from signs, the occasions on which we don't give as we should – or when we should.
There is the richness of knowing ourselves more fully – a process that should never stop – and pondering why we want a relationship – casual, committed, or marriage. Asking that question and facing the answers is anything but the blind pursuit by checklist of a starry-eyed innocent, with illusions about the opposite sex or marriage.
Perhaps we stumble into ourselves. We grow more solid alone, though we smile at strangers. We say no to the non-essentials, and yes to even the remotest fix-ups. It's a bumpy process and a continuous one, and we just may collide into a genuinely great guy. The Nice Guy. The Good Guy. The Good-For-Us Guy.
And we have the maturity to appreciate him.

Waking to Something Good
He tells me that he loves me and I no longer doubt him, he wraps his arms around me and we are tender and then playful, he whispers in French and time disappears; eventually we sleep.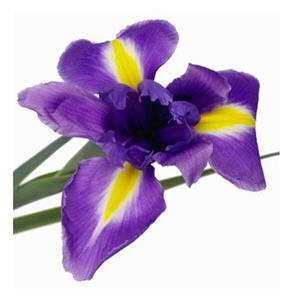 I have purchased fresh-baked rustic baguettes and a new kind of Dutch cheese, red leaf and spinach and Roma tomatoes for the salad, and the berry tarts we discovered together, that we save for a special moment over coffee.
We rinse and chop and toss and simmer; we cook together and indulge in a picnic. We laugh at his latest story and speak of our day.
It is late and I settle into his chest where we drift off easily – both of us struggling with insomnia on the nights we find ourselves apart.

It is morning and I am smiling, the day is cold and I am smiling, I arrange the flowers in a vase from the dollar store and I am smiling, taking in their breathtaking colors: the sun-drenched shastas, the peach-hued roses, the purple petals of the iris.
Yes, this is a dream.