I'm low on sleep. My back is aching. I'm worried about my kid, and the bills, and upcoming deadlines.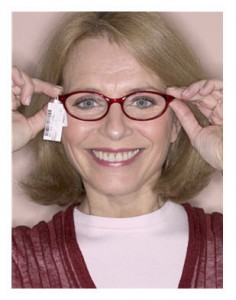 Yet – I feel beautiful.
Maybe it's that surge of energy from the gentleman who took care of my tires last week, the unexpected pleasure of an act of kindness, accompanied by a subtle flirtation. Maybe it's the audacity of my new glasses. Fire engine red. Maybe it's the French woman at the optician, her twinkling aura, her 60-something deeply lined face that was, in a word, miraculous.
Maybe beauty is simpler than we think. Within reach, all the time.
I could chalk up this perky mood to Spring Fever, or hormones, or pheromones. Or a delirious, restless, mischievous mix of all three.
Feverish and fearless
Maybe it's nothing at all. A virus. A rare few days of returning fearlessness – or more precisely – less fear than usual. Less fear of aging, of the unknown, of dropping off the edge of the earth when my son leaves home. A sense of my own beauty. A different sort of beauty – something deeper. Suddenly accessible.
I can't say why or where or when, but I know I needed this… whatever. This reminder that the woman in me is still fully alive.
I looked in the mirror this morning, early, putting on a little liner and mascara, then a quick dusting of rose on my cheeks. I scanned the state of affairs – the aging that has begun and the youth that remains. I thought about seeing reruns of the OC Housewives with their makeup messes, and realized how glad I am that my "natural" self remains intact, with all my exquisitely human imperfections.
We find the flaws in a Persian rug to be beautiful. What of our faces? Our flesh?
Rushing routine
After my rapid routine of eyes and cheeks, it was the usual and no more, no less: waking my son, preparing his lunch, getting him to school, running errands, home to dash off a bit of writing, then moving on to project work. Intermittently, I stare down the stack of monthly bills, the daily dirty dishes, the hopeless heaps of laundry. The usual, the usual, the usual.
And the unusual.
This.
The words that form in my head. Words I haven't spoken to myself in years.
I feel beautiful.
Beauty as asset? You bet. Even with the lines on my un-Botoxed brow, the unevenness of my unveneered teeth, my too tight jeans and my capricious curves. This is the face and body that express my years and experiences which make me who I am, the curiosity that persists, the desire that lay dormant for a time and refuses to hibernate any longer.
Definitions of beauty
I am not the beauty my mother was; her beauty was external. And on the inside? A different story.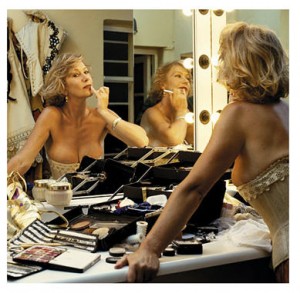 I may not resemble Helen Mirren or Susan Sarandon or any other film star who reminds us that women can be beautiful at any age. I generally pass unnoticed in a crowd. But lately, I smile and chat, and men respond. Women respond. The world smiles and chats back.
Flirting?
Absolutely.
With life. With feeling alive.
And I feel beautiful.
When is the last time you told your critical inner voice to take a hike?
When is the last time you smiled at a stranger?
What about looking yourself in the mirror and embracing those lines?
What about seeing the beauty inside – for no particular reason?
You May Also Enjoy