Should you keep old love letters that were written by someone other than your spouse?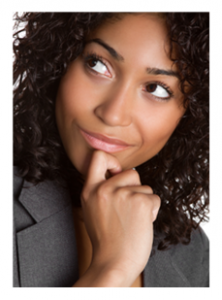 Yesterday's story about the 99-year old man divorcing his wife of 77 years over an affair in the 1940s does seem like an opportunity for jokes. But considering the (possible) circumstances involved, who are we to judge?
Some have suggested that the man may have wanted to exit his marriage, and discovery of the 60-year old affair gave him the perfect "out." One could also look at his age and say he's lost a bit of perspective, and a calmer (younger?) head would have otherwise prevailed.
But apparently, he discovered letters.
What sort of letters might they be? How might that hurt? What does that change?
Let's hypothesize for a few minutes, shall we?
Perhaps this wronged spouse came across communications from as recently as 10 or 20 years ago, in which his wife was writing about the relationship. Perhaps he laid his hands on actual love letters exchanged between his wife and her extramarital partner, dating to the 1940s – or possibly after.
If she kept letters for more than half a lifetime, does that mean the man remains close to her heart? Can we blame her spouse for being hurt, not to mention surprised?
Old Loves, Accepting a Loved One's Past
Have you loved one and only one person in your life? And even if you haven't, if your spouse is older or previously married, isn't it logical that he or she has loved before?
If you've been in love, even as a teenager, have you kept the letters you received, not to mention photographs or little gifts that celebrated your relationship? Don't many of us hold old flames dear in our memories, whether the romance was fleeting or lasted for years?
Don't we all have a right to honor our past, including others we may have loved at a younger age or different stage?
Must we destroy all traces of another time, simply because we marry – or for that matter, must we destroy traces from happier times if we divorce?
Love Letters to Treasure
Rare is the man in my life who has penned me a romantic letter. And when it has in fact occurred, I have kept those few precious missives and treasured them. If it was someone I loved and who loved me.
Tucked away in a drawer are just a few letters from two different men. And keep in mind that if you take a walk down the aisle at 30-something (as in my case), it's likely that you have been in a relationship or two prior to your spouse. And with a marriage dissolved at 40-something, I may not have plunged back into a social life as in my twenties, but do you really think I retreated to the nunnery?
Personally, I believe that "love" is too often a four-letter word – pronounced carelessly, used as an excuse, and in committed romantic relationships, accorded far too much prominence.
In the case of the 99-year old man versus his 96-year old wife, isn't a lifetime of commitment a demonstration of her fidelity to their union? Hasn't she more than honored her vows, despite the affair in the 1940s? Do we assume that he hasn't slipped, himself, in 77 years?
Do You Know Your "Number?"
I don't believe in telling all or sharing all. Not only is it utterly lacking in mystery, it's simply unnecessary. And certainly, the older I get the less relevant my "number" is – remember that Sex and the City episode? – and likewise, the less relevant the adventures I may have enjoyed 30 years ago, and while single, I might add.
Somewhere, I'm sure I have a snapshot or two of the gentlemen in question – one man from my thirties and the other from my forties. I have no intention of destroying those mementos, any more than I would share the details of those relationships other than to characterize them as good (and why), how I learned from them and how they ended, and that – if asked.
As for any serious relationship with a gentleman in my age range, naturally I would assume (and ascertain) that he has loved before, that he would have a past life (or several), and that if he's fortunate, he has good memories and quite possibly letters or picture to mark those times.
His number? I wouldn't ask.
Lab tests and results to ensure "safety?"
A different matter entirely.
Old Flames, Sweet Memories

Frankly, until I was searching for some papers recently, I completely forgot I had the old letters that I mention here. They were a delightful find, and reading them years later – in one case some 25 years later, was particularly poignant, as the very special man in question has since passed away.
I'm glad that I kept these letters, and that after marriage, divorce, and many years of midlife dating, I can look back and recall these tender and romantic times in my life.
What about you?
Do you keep love letters or throw them out?
Do you believe that once you marry, you must destroy all traces of your previous love life?
Have you shared your "number" with your partner or spouse, or is it none of their business?
If you discovered love letters from a partner's former romantic interest, would you be hurt?
You May Also Enjoy