Seriously?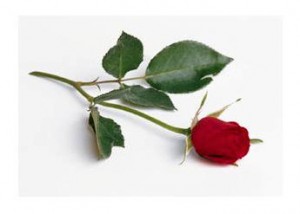 I just came across this news brief from The Telegraph: A 99-year old Italian man is divorcing his 96-year old wife of nearly eight decades. Marriage is no bed of roses, but what could possibly prompt this sort of action?
You got it. An affair.
An affair which he uncovered a few days before Christmas.
An affair which took place in the 1940s.
Apparently, nothing his wife could say or do would dissuade the cuckolded spouse, though it does give one pause relative to what this family split will mean to the children, grandchildren, and great grandchild – much less what it says about a sense of proportion.
I can't say that I'm familiar with Italian divorce laws, but might this not justify a mandated cooling down period?
Incidentally, The Telegraph also cites a 98-year old couple (in 2009) as the (then) oldest divorcees. I daresay that if this Italian couple proceeds with current plans, the soon-to-be ex-husband in question will become the newest (oldest) record holder.
All derision and head-shaking aside, were you to discover an indiscretion that is long-since over and done, how would you feel and what would you do?
Despite the prevalence of Gray Divorce in the US (baby boomers leaving long-time marriages), is there an age at which divorce becomes ridiculous?
Would you hold it against your spouse, or put it in the context of whatever was going on in your lives as a couple at the time – or for that matter, in the world? Like, say, a war-torn Europe some 60+ years ago?
Do the reasons for infidelity ever justify or mitigate the act itself?
As for me, I can only imagine being terribly hurt initially, but if five years had passed? Ten? More? Emotional affair or sexual, I'd like to think that I'd forgive. And frankly, if I'm in my 90s, can't I reasonably assume that I would very quickly forget?

Big Little Wolf's Daily Plate of Crazy