Lisa Belkin, well-known columnist on motherhood and work-life balance, poses a provocative question relative to positive parenting examples in her Huffington Post article, "Are There Any Good Parents on the Screen." As she lists show after show (with their poor maternal models), I realize that most of her mentions – I haven't seen.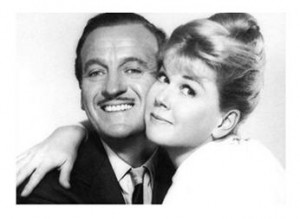 As I dig through the dusty film files of my recollection and consider what I have seen, I can't seem to zero in on married parents whose skills I find worthy of emulating.
And, as a commenter at Huff Post points out, there seem to be plenty of single parent scenarios.
Is this art imitating life?
It may be a stretch to refer to television fare (and most films) as "art" but nonetheless, should we ask ourselves if these characters are a reflection of our society or helping to shape it? Are these figures that provide drama (or amusement), and nothing more?
Then I ask myself a question which is more concerning. Setting aside the media for a moment, do we have role models for good parents anywhere these days? 
Damned if you do, damned if you don't
Who doesn't know that if you're a mother, you're criticized no matter what your approach? If you keep your distance at times, you may be deemed negligent or uncaring. Too involved? Then we slap the helicopter parent label on your forehead and wag a disapproving finger in your face. We are bombarded by shoulds and shouldn'ts, which is all the more reason that I long ago decided to be attentive to my children, follow my gut, and tweak as I went along.
Other strategies?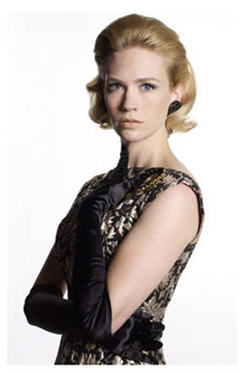 I had none.
But what about mothers in general? I'm contemplating the potential role models anywhere and struggling to find examples.
I do think of the 83-year old mother of a friend. Clearly, I wasn't around to see her in action in her heyday; I only have the stories I've heard and my own experience of her as a person, and her son in his maturity. But my impression is that she was a woman of her times and a responsible parent. She shared that responsibility with her husband until she was widowed. By that time, her children were adults.
I also think of Mad Men and its fictional representations of 1960s motherhood. Betty? Not so great (but not unusual). Trudi? It remains to be seen. Joan or Peggy – as single mothers or married? We're treated to a realistically ambivalent mixed bag, and no doubt, with more to come.
Daddy Dearest
As a child of the 60s, my father wasn't around much when I was growing up, and that was the norm – or at least, not unusual. On the small screen, I think of Father Knows Best, which I watched as a child while wishing my family resembled that make-believe world. It held two parents who seemed genuinely affectionate, there were no "crazies," and the Dad actually played a role.
I recall The Courtship of Eddie's Father (but he was a widower and had assistance), My Three Sons (another widower, with Uncle Charlie as the "mother" figure), and The Andy Griffith Show in which Opie has a close relationship with his widowed father. There, too, Aunt Bea is the nurturing woman on the scene to assist.
Funny how times change, isn't it? Father-son relationships were generally shown as a consequence of widowhood (and the men were rarely left to parent without a woman's influence). Only Kramer vs. Kramer comes to mind when I think of divorced men in the care-giving role.
And speaking of fathers, I find it a shame that the film, The Answer Man, wasn't seen as an opportunity to discuss father-son relationships – those that are present, those that are missing, those that are something in between and left wanting. Surely, that was a leitmotif worthy of critical elaboration.
At last! A glimmer of role model!
Doris, Doris, Doris. Aren't you a part of the childhood imagery for many of us? Not just in your many roles with Rock Hudson (do send me flowers!), but in so many others in which you make us smile or make us laugh.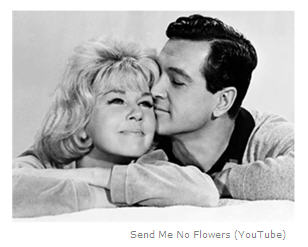 As the married mother of four little boys in Please Don't Eat the Daisies, I find her depiction (or rather, author Jean Kerr's) to be the closest representation that I recognize in this messy, rambunctious, chaotic vision of a family – complete with a rumpled mom (who cleans up well), and a slightly officious David Niven whose parenting involvement seems typical for the times.
Thank you, Doris!
As for parenting role models in life or in fiction, I admit to being dismayed that I have trouble finding them. Sure, we have the unrealistic visions of sex and the single mom in film, but I don't know a single mother whose reality is anything close.
As for parenting role models in general, I wonder if my expectations of good parents (not great, mind you – but "good") are simply too high, or more likely, too amorphous. How do you even define a good parent? Defining "bad" may be simpler.
That said, who do we ask? Our children? Don't we need to wait until they're adults? Don't we appreciate our parents' skills and efforts only once we ourselves become parents?
Who are your role models when it comes to parenting?


Doris Day and David Niven, courtesy Fanpix.net. Click image for original.
January Jones as Betty Draper Francis, courtesy AMCTV.com.
Doris Day and Rock Hudson, courtesy Youtube video. Click image to access original clip.


Big Little Wolf's Daily Plate of Crazy