What was I doing in the middle of the night? Watching a "Sex and the Single Mom" movie marathon, the result of insomnia and restless zapping.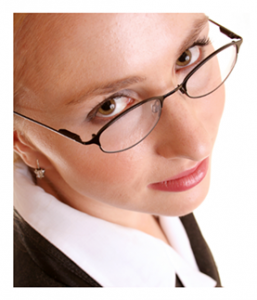 And while I love the concept, I have a bone to pick with the media!
In TV-land, divorced mothers are predominantly blond, generally gorgeous, have hot bods, are successful in their careers, financially secure, and live in beautiful (tidy) homes. Oh – and let's not forget – they have assistance to care for their school-age children. These wanting women are also surrounded by (equally) lovely friends who are initially opinionated, yet in the end – helpful and encouraging of the single mom's dating dilemmas.
Hello? Do you know a single mother who has a setup like this?
What more could you want?
Drop a younger man into this sticky mix – even by 5 to 10 years, maybe a little more… Does anyone recall how Taye Diggs helped Stella get her groove back?
But notice (no offense Whoopie), it's a stunning Angela Bassett who attracts the luscious Mr. Diggs!
As for the savvy and stylish older woman? Note I said 40. Maybe even 42…  Yep. That's TV-land. Although we are reminded that were the roles reversed involving a 40-something man and 30-year old woman, there would be no issue..
Other common plot twists?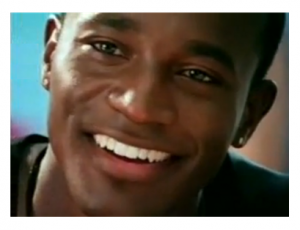 The lost love, the first love, the perfect love – each pops up regularly via a reunion, a vacation, a new business venture, or possibly email… Every so often the close knit family of the single mom may parade a troop of possible paramours, all the while providing built-in child care services as the single mother in question is pursued by the devilishly handsome bad boy.
More movie examples?
Let's face it – there are plenty. And boy can most of us relate! After all, we look just like Julia Roberts in Erin Brockovitch, don't we?
At least in that film (based on a true story), more realistically, the heroine had her hands full with unreliable childcare, and serious financial problems.
Of course, she still managed to snag a very decent and sexy motorcycle-riding Aaron Eckhart…
But where are the Jewish mamas with a somewhat more exotic look? Or the Italian mamas, for that matter?
Well, at least there's Chocolat, a 2000 film with Juliette Binoche and Johnny Depp, which is a single mom tale set in the 1950s. Among other things, Juliette's character defies convention with her refusal to attend a church she doesn't believe in – just one more strike against her in a town, and time, of conformity.
The movie is a good one, complete with heroes and villains, a delicious (literally) and magical storyline, charming scenery, and an outstanding cast. And our star gets the guy!
A film worth seeing
While technically not a "single mom" story – Shirley Valentine (1989) is a memorable film, and well worth seeing.
The protagonist is a bored, unappreciated, plump and middle-aged housewife from England. She abandons the tedium of her everyday life for a vacation in Greece.
Once there, the unexpected unfolds – an affair so human and endearing that it changes her perception of herself, and our perception of what we, as women, at any age, have a right to desire – and yes, to attain.
Another non-Hollywood single mom movie? This one is full of grit and great performances – Maggie Gyllenhaal in Sherrybaby – definitely not a feel good film, but a terrific one.
We've come a long way, but…

You could say we've come a long way (baby) – at least since the days of Hollywood's 1964 Sex and the Single Girl (with Natalie Wood, loosely based on sixties sexpert, Helen Gurley Brown). A coy, flirtatious, and virginal Wood manages to talk about sex without ever engaging in any. Until marriage, of course.
I will grant a nod to Showtime for giving us Nancy Botwin by way of the quirky (and sexual) Mary Louise Parker; she doesn't fit anyone's typical mold.
As for single dads?
There are plenty of stories there, too. And an assumed right to a sex life, I might add.
But the fact is, I'm having trouble recalling a divorced dad movie, except for Kramer vs. Kramer, quite the milestone for the late 1970s. Dustin Hoffman's character proves himself to be an exceptional primary parent. So much so that while his ex-wife wins custody, she yields her daily responsibilities to him, recognizing that it is better for their son.
What should we expect as sexual single moms?
Should we expect more sexual reality in real life, or a more diverse reflection of reality in media and entertainment, particularly since those sources give birth to both impressions and stereotypes?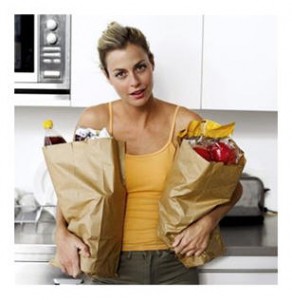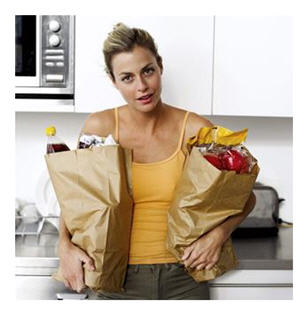 Ideally, we want both.
A little bit of dream – sure, but a whole lot more reality. Please. So those of us who are single moms might recognize something of truth in what we're watching, and those who may be flirting with the idea of splitting – not think it's all rosy "out here" in the post-divorce playground.
Market opportunity?
Does that mean abandoning the beautiful men and women we see in our fantasy versions of entertainment?
I don't think so, but more diversity would be a welcome change.
Are there women filmmakers and creative directors out there who could offer us more options on the big screen and the little one, as well as in ads?
It could be a boon – for ourselves, and for the good men in our lives, able to see a broader range of  women who are richly complex,  proudly sexual, and engaged parents – all, without air brushing.
As for single dads – does any of this sound familiar? Any films – or real-world stories – you'd like to share?


Click Taye Diggs image to access Youtube trailer.
You May Also Enjoy