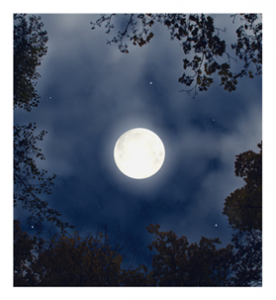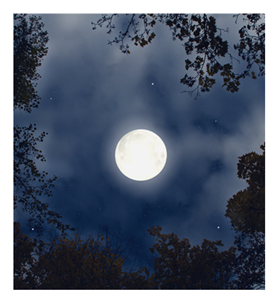 One resource for answering all your questions – more thorough than Encyclopedia Britannica, more immediate than Google or Wiki, more personal than About or eHow or Ask Jeeves.
It's a great concept, isn't it? An all-knowing "Answer Man" – whether you call him your Guru, your God, your favorite book, your favorite site. Or possibly your imagination.
When we're children, we're all about the questions. Big questions. Little questions. Everything touches off wonder – we ask why the sky is blue, why ants work together but grasshoppers don't, why we taste with our tongue instead of our fingers, why the moon at times is shaped like a sideways smile.
We ask where babies come from. Why things hurt. Why people must die.
Of course, as adults, we often have few answers. We look inward. We look elsewhere. We grapple with what we can't comprehend.
Who, what, when, where, etc.
Some of us are about the data. We want facts. We seek what is concrete: who, what, when, where, and how.
Some of us are all about the why. Our balance depends upon it, though we recognize that we have no answers, no wisdom, only unending questions and along with them, an inability to find acceptance.
Funny though – we rarely question the good things – moments of happiness, the great job, the healthy child. Periods of smooth sailing which may go on for years. We assume we'll fall in love, marry, have work we care about, make a home with our families. Tragedies will happen to other people, not to us. So we don't ask "why am I in love" or "why have I been offered this opportunity." Yet we torment ourselves over why a marriage ends, why a parent is abusive, why we can't find happiness, why terrible accidents happen to good people. 
Why me is the question born of suffering, not of joy.
The Answer Man: asking big questions

He's a delicious fictitious character, reclusive and curmudgeonly, a middle-aged author of the best-selling work on spirituality. He's a man who seemingly talks to God, yet his own life is a mess. The film is called The Answer Man, with Jeff Daniels as the protagonist. It's a delightful tale of human failing and human spirit. Its quirky characters include a struggling single mother and a young man recently released from rehab. They're trying to make sense of their lives, and they encounter the Answer Man, who has no answers at all.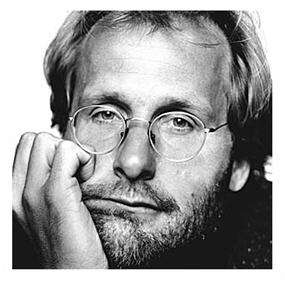 The movie touches on "big questions" in life, like why there is suffering in the world, is there such a thing as destiny or fate, how much choice do we exercise in any of it – this thing we try to control and label as "life." Underlying themes appear – second chances, reinvention, and our perpetual search for connection in a disconnected world.
The Answer Man is also one of the few films I've seen that deals with fathers and sons as a leitmotif – both their absence and presence in each others' lives. That in itself is a topic worthy of elaboration; the plot offers us the love of a father who is taken by Alzheimer's and then death, as well as the abandonment of two very different fathers – one who deserts his child emotionally, and the other, physically. We see the legacy left to each of the sons.
Open to further religious interpretations? No doubt.
Human to question, divine to whisper?
For me, the tale sparked a series of realizations, and of course – questions. But questioning is a gift. While I am no longer bombarded by the how and why of everything from two little boys, that doesn't mean my sons have stopped questioning. And nor have I.
As adults, we often channel our questions into orderly categories. We pour them into spiritual vessels, compartmentalize them in order to cope with daily life, and we turn to science, philosophy, or possibly a shrink.
Have you found your coping mechanism, your acceptance, your answers?
Some of us choose to believe in the divine, whether it's a clear voice or an occasional whisper. Some try to obliterate the questions, to silence them at all cost. Some accept the human condition in a different light, even as we chafe at its realities – equal parts capacity for wonder and for suffering, and the inevitable journey in which we seek meaning – with or without an Answer Man.
you May Also Enjoy