Who doesn't love to fantasize about days gone by, romanticizing a period in history that seems more glamorous, more exciting, or simpler?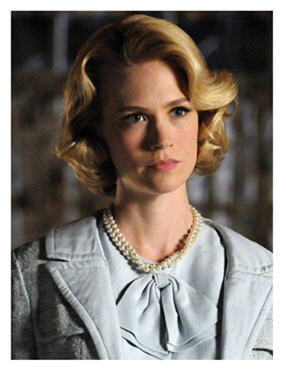 As an avid fan of AMC TV's Mad Men, I'm as susceptible to the appeal of this award-winning drama as anyone. The portrayal of life in the 1960s is seductive, surprising, and accurate in so many respects.
To me, this isn't history – it's my childhood – right down to the knotty pine paneling in Betty Draper's kitchen, the turquoise-toned blues that were favored for walls, the step stool by the phone, and the frequently unsettling ways that women behaved toward each other, and toward their children.
Why we love Mad Men
We know why we love Mad Men. The actors are scrumptious to look at, and their roles, inscrutable enough to hold our interest. In fact, they accomplish much more than that; this series has captivated the country with its mix of compelling narrative, complex characters, and cultural commentary.
As for the women, they're delicious.
Sure, I'm appreciative of the Jon Hamm's considerable charms as Don Draper. I love his story, and watch his inability to keep it zipped with mixed emotions. He redeems himself with what we perceive as a good heart, and in the warmth and attentiveness he consistently offers his children. Especially because their mother seems incapable of doing so.
Maternal instincts? On this show, we barely see a trace.
Were you a child in the 60s?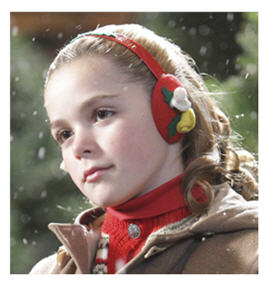 I look at Sally Draper, at this sometimes bewildered and generally lonely child, and I empathize. I was about her age in the mid sixties. Though my mother bore no resemblance to Betty Draper in most ways, she was an educated woman who was unhappy inhabiting the role of homemaker and mother. She didn't drink or smoke, but she popped assorted diet pills for at least a decade, and I wonder to what extent that influenced her erratic behavior.
She was also alone a great deal, and must have harbored tremendous resentments in finding the reality of marriage to be anything but what she anticipated. Like so many mid-century women.
As for children, they were expected to be seen and not heard, to entertain themselves, and to do as they were told. Divorce? It was exceptional, regardless of the state of the marriage.
Peggy and Joan
It's not only Betty Draper who startles us with her seemingly unfeeling approach to mothering. Peggy, the young copywriter who bears a child out of wedlock, gives away her infant. We never see regret, or even wistfulness, when it comes to her actions.
What sort of single mother might she have been?
Did she make the right decision – not only for herself, but for the baby?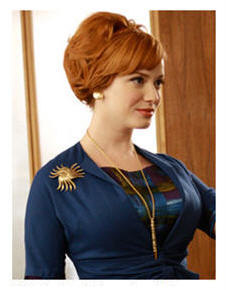 Then there's Joan. She's strong, smart, sexy, and sexual. She thinks fast on her feet. She gets things done. She also puts up with plenty – in the workplace, and at home, married to a man who doesn't have an inkling of her depth or capacity. We only recently learn that she's had two abortions, but she still wants to be a mother, when the time is right.
Her physician husband is sure to be sent to Vietnam. And were she to get pregnant, bear a child, and ultimately raise it alone, would she be up to the task of single motherhood? Certainly, as a widow, her social status would remain intact.
A widow is one thing, and a divorcee, quite another. In that regard, how much has really changed?

Betty Draper as a single mother?
Betty, divorced after a decade of marriage, is remarried. She has three young children by her ex, and while her Grace Kelly cool may be elegant to look at, her chilly mothering is appalling by today's standards. Yet her detachment is not unfamiliar for children of the sixties.
What I also believe – this fictitious character was only willing to jump ship because she would spend no time as a divorcee. She had a second husband all lined up, one who had the pedigree she was seeking, and was willing to provide for her and the children.
Recently I had an online conversation with Dr. Leah Klungness, who writes on single motherhood. She's also a fan of Mad Men, and we wondered how Betty in particular would handle the challenges of single parenting.
And for those who follow the show, is that really a stretch? She may be in for a rude awakening. Isn't her new husband, Henry Francis, already less blinded by her beauty, and witnessing her active anger toward her ex, not to mention her coldness toward her children? Might she find herself a single mother after all at some point? Yes, there's money to pay for domestic help. And if there were not?
How would she fare as a single parent? And what about Joan or Peggy?


For more discussion on single parenting:

Images courtesy AMCTV.com.

© D A Wolf