Is it possible to enjoy a stress free holiday season?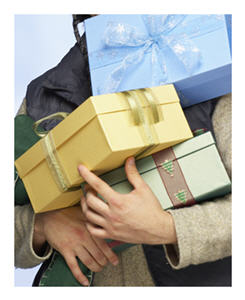 There's financial stress – oh, so many things you feel expected to buy!
Naturally, there's time stress – more tasks than be accomplished in your waking hours.
There's logistical stress – the Santa visits, the food preparation, the trips to the post office or UPS store, the office party that conflicts with the neighborhood gathering, maybe the hairdresser  to color that gray.
You're late on the holiday cards, and the gift list seems to be growing while you've barely made a dent.
And must we really mention the travel stress? There's the laundry, the packing, the kids fussing, the delays. There are hundreds or thousands of miles to manage in inclement weather.
If you're alone at the holiday there's another sort of stress altogether. Isn't this the time of year that some of us most feel our loneliness?
Secrets to a Stress Free Holiday
When I ask myself if a stress free holiday is possible, I generally manage to say yes. I admit, this wasn't always the case, but I've mastered the art of planning a little, prioritizing a lot, and remembering the reason for the season – family and friends, and the pleasure of giving.
My "recurring" secrets for a stress free holiday?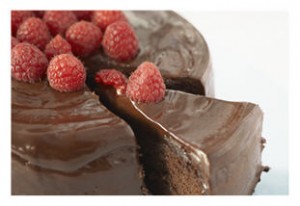 I'm increasingly minimalist when it comes to decorations. (Simpler set-up, simpler clean-up.)
Even my holiday baking which I adore has been downsized. I bake less and for fewer people.
Managing Expectations
Little kids? They expect what we set them up to expect. Scaling back can teach good lessons, and classic toys are often the simplest, the least expensive, and the most enjoyable – for everyone. (Hello jigsaw puzzles? Art projects? Books?)
Tweens or teens? A whole other set of headaches. (Keep the fridge stocked and the hot bath handy!) Still, great food, a little bit of freedom, and a gift card that you can afford will go a long way.
Some gifts I love to give and certainly love to receive? Books, a gift card to a book store or department store (very practical), anything hand-made (with love), something baked (with love), a photograph or a frame for photographs, even a hand-written letter. And of course, a donation to someone or something that truly matters, like COTA.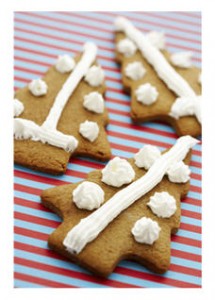 None of these items need be expensive (some are free), and all are appreciated.
I remind myself that the key to our happy holidays is time for everyone in my little family to sleep, to relax, to eat well, to laugh, to hang loose – and to not stress. Some gatherings will be declined. Others – likely spontaneous – will be welcomed.
Mess? There's always mess.
Compromise? That, too.
I do what I can, and don't worry about the rest. Moreover, I recognize that I can lead the way in unrealistic expectations (of myself), or relax a little and enjoy the season. There is no "picture perfect" holiday, and I've long since ceased attempting to create one.
My Short List of Holiday Preparation Tips
Specifics? These are tips I stick to and find most helpful.
Stay in budget. (You'll be glad later.)
Shop online. (It's easy, budget-friendly, and there's still time!)
Wrap early. (A little bit each day.)
Make soup! (Handy for before and after big holiday meals, and freezable.)
Take a walk or work out. (It helps everything.)
Drive carefully. (Better to be late and get there safely.)
Alone at the Holidays
If you're alone, you can indulge in time to read, to settle in with your favorite movies, to begin your New Year's Resolutions early – or get out there and give your time to someone who would appreciate it. Get off the island! Get out of your own head!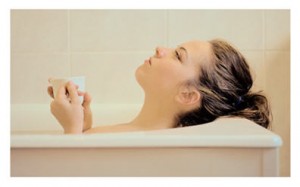 You will also find many others who are alone and online during the holidays. We don't all have families. We aren't all entrenched in communities. So why not participate in the enjoyment of your internet communities? Good connections are good connections, and isn't that what the holidays are about?
Do you stress this time of year?
How do you manage to reduce stress with children, and their expectations?
Do you find alone time to be a relief, or is it always tinged with sadness, especially if you're newly single, have suffered a loss, or find yourself away from family?
Your tips for a stress-free holiday season?