Shocking Story of How Pringles Are Made?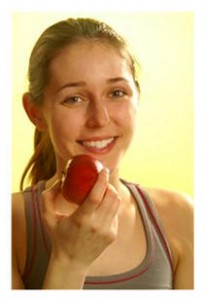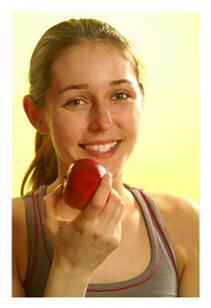 I thought the article might be amusing, but it turns out, "shocking" is an apt description.
I've been writing occasionally about my slow process of evolving to a healthy, more natural diet – and for less money than on supermarket fare. This recent story on Pringles (and other chips) is just one of the reasons I'm committed to paying attention to what I eat, what I feed my sons, and encouraging others to do the same.
Do read the article, and note the ways in which food / manufacturing giants avoid informing us of unhealthy processes in everyday items – in this example, those tantalizing oven fries and potato chips, in general.
One of the most hazardous ingredients in potato chips is not intentionally added, but rather is a byproduct of the processing… Acrylamide, a cancer-causing and potentially neurotoxic chemical…
Alternative Food Providers
I know my good fortune in living in an area where many types of food stores are accessible. They include a Farmer's Market which offers a breathtaking range of organic and locally-grown produce, as well as organic breads and wild-caught fresh fish.
As for those who insist that fish is too pricey for the tight budget, I will say again that it's a matter of access – to no frills providers (like a farmer's market) where fish can be as much as half the expense in a local supermarket.
I am also fully aware that the only reason I can venture to these locations is because (a) I have a car and (b) I have the additional hours each week because both my sons are now in college. I'm no longer a full-time working solo mom in a one-car household, living the chaotic muddle of "doing it all"."
My days and nights even a few months ago?
So jam-packed, the extra several hours each week to make the drive to budget-friendly locations could not have been accommodated, or so I tell myself. Then again, had I realized then just how much money I could have saved, week after week, I might have gone to greater lengths to make arrangements for the necessary trekking.
Aging Well? You Are What You Eat
I'm not so naive as to think that heredity, lifestyle factors, and an ample dose of luck don't come into play relative to health and aging well. And then there's everything that we still don't know, and hopefully, continued medical and scientific research will enlighten us.
Still, as I think (again) about how I am aging – or rather, how well I am aging (hello – we're all aging if we're lucky, remember?) – I am certain that the turnaround in energy and stamina that I've achieved in the past months is significantly tied not only to how I'm eating, but to what I'm eating.
To the quality of what I'm eating – and that's largely not processed foods.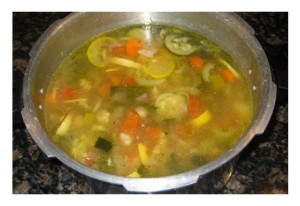 I'm not a purist on this score and don't feel compelled to be one. But when I read about known carcinogens in some of our most frequently (and innocently) consumed food products (note the article referenced above), my suspicions concerning processed foods grows more acute, as I wonder about the next bit of news with an "oops, we may be killing you" message to be revealed.
It's a healthy dose of skepticism, based on articles like the one mentioned along with "You don't know what you don't know."
Healthy Skepticism, Putting My Money Where My Mouth Is
What might the Big Food Biz version of Occupy Wall Street be called?
Occupy Main Street? Occupy Aisle Three – Snack Foods? Aisle Six – Produce?
All I can say is – take a stab at treating yourself and your family better.
Read labels.
Pay attention to food news items.
Seriously think about what you're putting in your mouth.
If you don't have a car or access, ask a friend who does to help.
Make (organic, natural) food shopping and preparation a priority.
Shoot for 50% of what you consume at first. (It's surprisingly easy.)
Track your expenditures – you may find you're spending the same or less.
Try recipes that don't destroy the nutritional value of what you're eating.
Read! Speak out! The Internet makes it easy!
Put your money where your mouth is.
Food is political – it's about dollars and cents, tax policy and big business.
Think about everything – everything – that is impacted. Our health, our health care dollars, our children and what they eat in school as well as at home.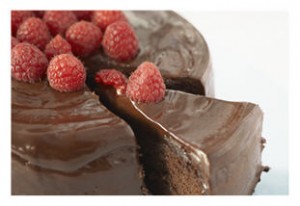 And yes, of course, we still want the occasional gooey dessert. Why not? You could say "everything in moderation" and I might agree.
But do we follow that rule, or grab for what is fast and convenient, for what we believe is harmless, and falsely believe is less costly as well?
Should we savor our pleasures?
Absolutely. But note – I said the occasional gooey dessert (or snack), and I still insist we need to read before we eat.
And yes, of course, kids are expensive. Tight budgets mean tricky choices, a fact I'm well aware of after picking up the bulk of the tab for 20 years.
But easy-to-grab processed foods are not the least costly option, and they do not keep kids' hunger at bay. The obesity issue can be improved upon, but I believe the quality of what we eat is a critical component of the equation, and that means education.
Our willingness to educate ourselves.
Might we pull our heads out of the sand, so we're not pushing up daisies far younger than necessary, and we're living more energetically and fully in the mean time?
*Note: Click on the soup image above for its recipe.
You May Also Enjoy