I've already expressed my opinion that size matters.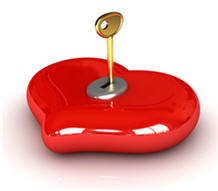 I've indicated, time and time again, that I believe in the necessity of men with big hearts.
Not big wallets, not big titles, and surely not big egos.
Yes, I adore tall men and used to insist on dating men over six feet. I felt more feminine, which says something about my self-esteem in my twenties and thirties, and how it's evolved. The fact is, I love the big heart more, along with big brains, heaps of humor, and confidence.
And none of that requires a specific stature.
Besides, I'm a Little Woman. And I like it that way.
I confess – I'm glad that I married tall; my sons have certainly benefited from that, and we  know that height for a man in this culture can provide a distinct advantage.
Real World Beauty
But let's talk real world women for a moment, and how we define beauty. Doesn't beauty come in all sizes, shapes, hues, and styles – not to mention, ages? (And if you have any doubts, pop over to Tish Jett's fabulous series on women in their 40s, 50s, and 60s. Be sure to page through the week – celebrity women over 50, as well as the rest of us.)
Can appearance be a deal-breaker? Particular features or body parts? Weight? Height?
Naturally! We're all visual. We might as well admit it.
But we also know that confidence is essential. Humor and smarts, to some of us, even more so. And then there's charisma and chemistry – that something we can't quite put our finger on, an inexpressible magnetism, the je ne sais quoi that some women radiate from the inside, which doesn't mean they ignore the exterior, but they have far more to offer than wrapping on the package.
They are the package.
Height of Absurdity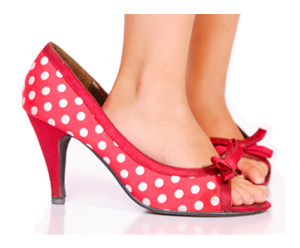 So why is it that height for women is increasingly important? Why are we experiencing the continuation of a fashion trend turning women into Amazons by adding five, six, and seven inches in massive platforms and exaggerated spikes? What is this phenomenon about – really?
I'm all for gorgeous gams enhanced by hottie heels, but I thought this seasonal style would run its course and then go the way of so many others. It's not that all the platforms we see are unwieldy, but many are heavy, horrible, boot-like constructions that take hike-em-up heels to horrid extremes. And I mean horrid!
We all like to step into someone else's shoes from time to time. But are women feeling some need to be "bigger" than ever before? To tower over each other, over the men, or over our problems?
Fashion Statements, Social Malaise?
I recall reading about how hemlines hiked or dropped according to the economy, or our faith in the economy – shorter skirts when things were on the upswing, and longer when they weren't. Or maybe it's the other way around. Since the 70s, we have minis and maxis and everything in between, so it seems to me those old guidelines went out the window along with a good deal more about 40 years ago.
Shoulder pads were another indicator of taking charge, getting serious, and tending to business.
We had the 1940s (thank you, Rosie the Riveter, and likewise, Joan Crawford) and a revival in the me-me-me moneyed 80s. Likewise, we wore platforms in the 40s and the wedge variation in the 70s, and both are back with a vengeance for "mainstream" women, have been for awhile now, and taken to a curious extreme. 
But why?
Why in the past 18 months or so do women feel compelled to go gargantuan?
Beauty or Beast?
Suffer for beauty or fashion?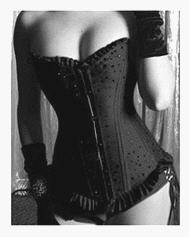 It's nothing new. We have the history of the corseted 18″ waist (eek!), the boned brassiere to lift those boobs (ack!), the nip, the tuck, the truckload of cosmetics. And you know what? I love my feminine clothes and my statement accessories, my luxurious lingerie and my Dior mascara.
But I'm a little woman and I embrace it. I'm just under five feet tall (ahem), and in most of my heels (yes even my sassy sneaks with a 3″ wedge) I reach 5'3″ and that's perfectly fine.
Besides, big men love little women – and when you're my size – most men feel like big men, so there are definite advantages.
In the working world? I certainly had to make my presence known in other ways than walking into a room. And I learned – quickly. When you know your stuff and you're confident in your abilities, stature has nothing to do with size.
Passion for Fashion, and then there's Passion 
Shouldn't fashion be playful, a means to express ourselves, and appropriate to our various roles?
But this bizarre height-hike? Is there a message in this? Some way in which women are compensating for feeling powerless, frightened, or the old familiar "not good enough?"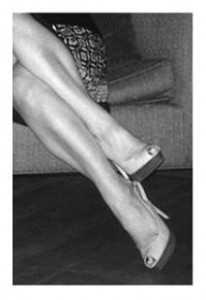 Is it about the economy, our roles in society, something to do with the battle of the sexes when getting along with each other really could be about men and women playing nice – and loving every minute of it we can? Our culture has long put short men at a disadvantage; is it now "uncool" to be a short woman?
A passion for fashion is one thing, but can you pursue your passion in life if you're ready to topple over or, for that matter, you yield to trends that don't suit you – all in the name of pop culture compliance or slavery to so-called style?
Yes, I have one lovely pair of platforms – five inches of extra height, and I rarely wear them although they're pretty and comfortable. I have so many others I prefer – three or four inches (max), an elegant (and feminine) heel, and allowing me more ease with who I am now. And that means "big" in the ways that count – and bien dans ma peau, as a Little Woman.
You May Also Enjoy