She didn't realize that I was watching. She was in her thirties, blonde, with black eyeliner and mascara expertly applied. She had an upturned nose, and a bright, wide smile. She was trim, yet curvy, and seemed comfortable in her skin.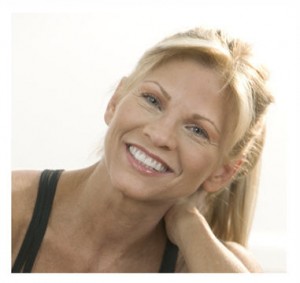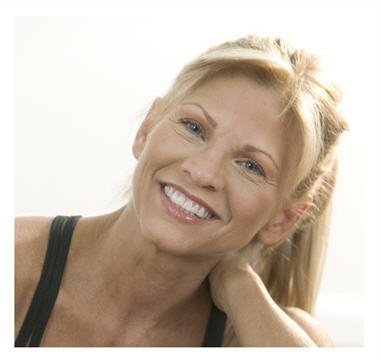 I noticed her feet. They were perfectly pedicured, her toe nails painted hot pink, matching the color of her flip flops.
She was a master at body language as she engaged the somewhat older man in the wine aisle at the supermarket. Who knows whether she'd asked his opinion on a particular vintage, or if they were discussing the Tour de France. But the exchange of energy between them was clear. She was a pretty woman who knew exactly how to use her assets to her advantage.
I thought about the other day, when I asked a repair man to move something for me, and he did. I used a smile, a cold drink, and got help I truly needed.
I'm not thirty-something, and how much longer I can get away with any sort of "effective" flirtation is anyone's guess. But I know how to play the game, and I love it.
Responding to Beauty
My ideal of beauty, male or female, tends to be dark. Salma Hayek, Penelope Cruz, and Catherine Zeta-Jones – these are the women I find beautiful. As for men, I love dark hair and eyes, beautiful hands, and tall is always attractive. Yet I've loved men who look nothing at all like that. The beauty I responded to in them grew from humor, intelligence, from a life lived and the willingness to express it.
We're jolted by physical beauty initially, but other qualities sustain us – warmth, vitality, generosity of spirit, drive, the engaged mind – whatever elements of character and personality we most admire, and need. Still – we live in a society where we worship standards of youth and beauty that are unattainable for most of us. So we torture our bodies (and our minds) striving to approach those standards at all cost. We tangle ourselves up in their necessity.
Using our assets versus "using"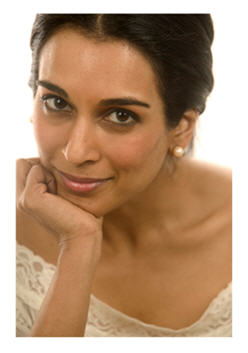 When I was younger l had a friend who was the total package: statuesque body, gorgeous face, silky tresses, fierce intelligence, sense of humor. Her looks won her men and opportunities. But not without a price. For years, men never took the time to get to know her. The woman inside.
Beauty was her passport and her currency. There were gifts, trips, extraordinary experiences. Men loved squiring her around. She used her physical assets well, and fell back on others as she matured.
So does this constitute "using?"Is this what women are jealous of, and men are drawn to, whether either admit it or not?
Roles?

Clarity in roles for men and women? I see little these days. I see stay-at-home-moms in tacit warfare with those who work outside the home, married women uncomfortable with those who are divorced. Women alone, frustrated, and "unmarketable." Other women, happily alone.
As for men? Surely many don't know what to do next, trying to figure out what women want.
What I do know is the sort of woman I am, with all my contradictions and the equally mixed-up mélange of traits that appeal to me in a man.
All's fair in love and war – and everything else?
We all have assets – charm, vulnerability, brains, kindness, smarts, wit, talent, patience, eccentricity, and yes – beauty for the fortunate few, at least for a time. Was the pretty woman in the wine aisle genuinely attracted to the man, or was she after something? It's impossible to know. But I don't fault her for leveraging whatever assets she has at her disposition.
Is beauty just one more asset of many to exploit?
Don't good-looking men engage in the same behavior?
Where does flirtation end and manipulation begin?
What about flattery? Sex? Or is everything fair game?
Like most women, I fall into that middle ground of "reasonably attractive," able to work with the hand I was dealt. As I've matured, I see that women are products with a particular shelf life. In our professional lives. In our personal lives.
Or so it seems in American culture.
Does that justify using everything we've got to survive, when we can, for as long as we can? Is all fair in love, war, and everything else – including using beauty and sexuality to our advantage?