This one caught my eye the other evening – the reappearance of former Computerland CEO William Millard, and the apparent cat-and-mouse game to hunt him down and collect some $100 million in taxes.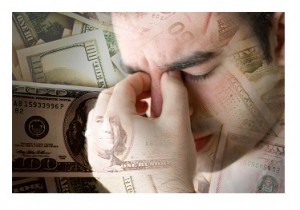 I'm not entirely sure why these mysteries fascinate me, though certainly the larger-than-life personalities have much to do with it, including the sort that builds an empire (Millard) and then (allegedly) exempts himself from conventional accountability like, say… taxes.
The past decade has certainly seen stunning scandals to do with financial abuses, and mind-boggling sums of money involved.
Tawdry tales that come to mind?
Of course Bernie Madoff (2008) and Enron (2001) are biggies that most of us recall – certainly two of the most talked about (and devastating) financial scandals of the first decade of the millennium.
Now let's contrast the robber baron mentality – might I indulge in that term? – with financier-billionaire Warren Buffett, who speaks about the need for shared sacrifice, and agrees that the wealthiest Americans (including himself) should pay more taxes.
Oh, did you miss that one? It's a rather extraordinary New York Times opinion piece that appeared about a month back.
Didn't read it?
You should.
Then, pop by the Daily Finance, with its catchy headline claiming that taxing the rich makes the populace happier. (What's not to love about that, unless of course you're in the top 1%? And if your country functions more efficiently and securely, isn't that good for you, too?)
Recession Depression?
I'm no economist, but I can read and I can think and I do worry.
To cite the Daily Finance article specifically:
"Those who argue against higher taxes often fear that an increase will slow economic growth. But history dispels that myth.
The article goes on to say:
The debt ceiling deal… does nothing to increase revenues. Additionally, the spending cuts come primarily from programs that support low- and middle-income households. The richest Americans? They're virtually exempt from chipping in to resolve the nation's budget problems…
Of course this article in the New York Times on recently released poverty rates reminds us that some 46.2 million Americans are in now living in increasingly dire circumstances, also known as poverty.
Hello?
46.2 million people.
Doesn't this piss you off? Or do you need to put that data into perspective first? 46.2 million people is 15% of the 307 million people in our country.
Data Perspective
Another perspective for that data? Let's see. 46.2 million people equates (roughly) to the entire populations of:
Los Angeles (9.8 million)
New York City (8.2 million)
Atlanta (4.2 million)
Chicago (2.8 million)
Houston (2.1 million)
the entire state of Florida (18.8 million)
Think about that. Seriously.
Or, if you prefer, the number of Americans living in poverty equates to the entire populations of Texas (25 million), New York (19.4 million), and we'll throw in Wyoming (564,000 ), Vermont (626,000), and Washington, D.C. (602,000) to round things out. That's about 46.2 million people, isn't it?
Close enough for government work, right?
It's not about politics, it's about human beings and common sense
However you seek to grasp the enormity of 46.2 million people in poverty and what it means to our future, it seems to me you would agree that's a great many people – roughly one out of every six – quite possibly your neighbors, your siblings, your children, and even you.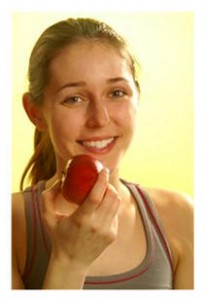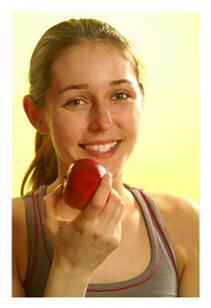 As for the missing mogul which began my morning musing, is that $100 million in back taxes a drop in the bucket when it comes to what we need?
Even if it is, it sounds like a sizable drop to me, and might offer a small dent in programs to educate on obesity and other health care issues, make healthy foods more accessible in schools and on our tables, support alternative energies that could even (dare I dream it?) encourage jobs in new sectors – rather than sending production offshore.
Still, I wonder how many (millions?) of tax dollars are spent chasing missing tax dollars.
Do take a look at both articles. They're illuminating.
Do you read these articles and shrug them off if you aren't at the poverty line or below?
Do you read them and shrug them off if you aren't unemployed?
How hard is it to understand that (estimated) 16.2% unemployment /underemployment and 46 million citizens in poverty isn't good for the country?
Aren't we smart enough to figure this out? Apparently, Mr. Buffett is.
See full article from Daily Finance: http://srph.it/nWl920
Population data has been pulled from a variety of 2010 and 2011 census sources on the web.

Big Little Wolf's Daily Plate of Crazy