Why aren't you pissed off? I mean – really pissed off – if  you're a woman struggling with running a household and holding down an outside job, and barely able to make it?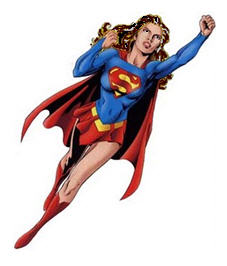 Maybe you're home with kids and wishing you could work for pay but it's more expensive to cover child care than what you might earn.
And you're tired. Let me rephrase. You're exhausted – though you put on your best face most of the time – for your children, your colleagues, your customers, your hubby if you have one.
Why aren't you pissed off – really pissed off – if you're a woman struggling to find a job whatever your age? Or floating around in frustration, underemployed and constantly adjusting your expectations downward? Think that Superwoman Myth is going to kick in at some point? Or better yet – a rescue fantasy?
Why aren't you mad as hell – about health care and unemployment, about women still only earning 77 cents on the dollar compared to men, about the family courts and their impacts on parents and children, the lack of flexibility if you do have a job, about the strides we haven't made in forty years? And by "we" I include our good men who love us, who live with us, who want us less worn out, healthier, and more able to share our lives with them.
Yes, yes, I know. It's Father's Day. My dad is gone but I think if he were here he'd like me mad – and mobilized. Mad and using my voice.
He'd like me mad and saying no – shouting no – so we can all say yes. Yes to a better life for ourselves in this country. Yes to our children and their future. Yes to communities of mixed demographics – men, women, young, old – everyone allowed to speak up, and working together to improve things for all of us.
Think about that: everyone working together to improve things for all of us.
Anger or Impotence
I dare you to get angry. I double dare you.
And I ask – no, I urge you to read this article by Barbara Hannah Grufferman on why women should be mad as hell and not willing to take it anymore.
Getting mad – and taking action – may be as easy as picking up a newspaper (or checking out your favorite news source online). It may be as easy as an open mind, and continuing to ask why. We're all overwhelmed – not enough time, not enough sleep, everyone wants a piece of us, too many conflicting pulls; the blur of hours that run into weeks that run into years that become the rhythm of our child-rearing, the drudgery as we trudge through the motions of jobs, trying to hang on to our relationships. And yes, finding joy when we can. But not enough.
We're far too busy just trying to get by.
Maybe you're looking for work for the first time, and diploma in hand you can't find anything but the local fast food joint. Maybe you're looking for work again, even as a contractor, long since dropped through the statistical cracks not to mention health or unemployment benefits.
Maybe you're having to choose between the rent or a doctor, between a doctor and food on the table, between the rent and child support or affording the barest necessities for your kids.
And we ask ourselves what's wrong – why we're numb, why we're sick, why apathy nibbles at our edges though we want a more just world for our daughters and our sons, for our nieces and nephews, for our neighbors and friends.
Connection Keeps Us Healthy
I don't think we've lost faith in each other. Not really. Perhaps my optimism is more persistent than I thought, but I see it daily – here – around the web. Women listen to each other more often than not, and share with extraordinary generosity and with no expectation of anything in return, except perhaps to pay it forward.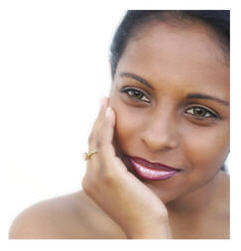 Our connections are strong; in frank discussion we reinforce our voice. Or better put – our voices.
We're diverse, with multiple backgrounds and perspectives – with beliefs that run the gamut of political persuasions and speak from our origins and experience – especially as we grow older.
For some of us, taking action is about this – our conversations, our interactions. Staying informed.
It's about writing and sharing, about listening and supporting each other. It's about sharing our knowledge, our energies, our ideas, our heart.
For some of us, it's about playing the game and making changes from within – shifting perceptions, adjusting employment environments, learning to negotiate for higher pay – we've earned it. Maybe it's starting our own small businesses which we can run in ways that suit families and still turn a profit. Supporting other small business owners who will make a difference.
Maybe we're able to volunteer. To teach. To write. And certainly, we can vote for those candidates who understand what we need – the hope of a more decent life, a less fearful life, a less wasteful life when it comes to utilizing dwindling resources – and under-utilizing the human capital that we comprise.
It's about offering a helping hand. Moving from me to we and more to for – including grappling with the staggering realities of our own fear, the most common fears of women over 50 and millions of other Americans plunged deep into the economic crisis – or "sluggish recovery," if you prefer.
Guts, Action

What can you do, tangibly, besides get mad?
Citing Barbara Hannah Grufferman and the article I reference above:
Turn your anger into action:

Go to the 'One Million Pissed-Off Women' page on Facebook and get motivated
Start a grassroots campaign for positive change
Read and be informed about the issues that are affecting us the most
Sit down and have a cup of tea with someone who is on the other end of the political spectrum so you can start to understand each other, and build consensus
There's more. Go read it. Then share it.
And remember that we each create the future – every day.
I dare you.