"You're more beautiful in person," he says.
I look up from my checkbook, as I'm writing out the amount for groceries. We've been chatting as I unload my basket and he rings me up. I'm only half-paying attention; I have budgets on my mind. Worries over money. Worries, always worries.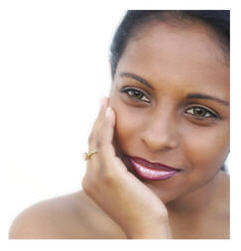 He studies the image on my driver's license, then hands it back. I look at him. Really look at him. Late twenties. African American. Cheeks as round and full as apples. A twinkle in his eye. Picture-perfect teeth.
"You definitely look better now," he insists, flashing his smile.
"You're kind," I say. "But I was thinner then."
"Women," he laughs.
And he goes on: "Thinner isn't always better. You're beautiful in person. Sweet and friendly. And you must have good genes, because you sure don't look your age."
Ah yes. The "good for my age" qualifier.
I accept the compliment, knowing that's how he intended it, knowing that when I look in the mirror, too often I only see the negative.
The lines are short, there is no one behind me, there is no pressing need to hurry and I admit, I'm in a good mood – for no particular reason except that the sun is shining and I slept six hours. I'm feeling strong. I'm feeling focused. I don't know what any of it means.
I'm on the verge of something, but I don't know what. Lately, taking chances seems less frightening, so I'm taking chances. Trying new things. New foods. New places. Switching it up.
Changes
I'm not at my usual supermarket, but I've taken the meandering path to a smaller store that someone recommended. I've found a handful of great deals – local produce, and organic. There is Greek yogurt on special, new bulk coffee, which is saving me a few dollars.
There has been renewed commitment to walking, to recapturing exercise as my morning must.
There is my son, who has been cooking dinner for the both of us. There is my seeing him from a greater distance – the cut of his jaw, suddenly more angular, his arms more muscled; he is growing up.
I'm poking holes in my habits. I'm slipping on new ways of thinking. I'm seeking pockets of solitude so I can work through an idea.
I'm scratching to survive. I'm hoping to flourish.
Guts
There is order and certainty in routine. There is also stagnation. So I opt for this evolution: commitment to my daily maintenance, talking to strangers, chatting in check-out lines, cultivating new friendships. There is saying yes and forcing myself to yes if that's what it takes, the courage of yes without knowing the outcome – yes to stepping out of my head, to getting out of my bed, to standing tall in my own way.
Switching up grocery stores, schedules, and roles (even in small measure) means presenting new opportunities. There are changing responsibilities, the broader view, the desire for something new, as yet unimagined. 

A compliment from a cashier, simply because of a smile?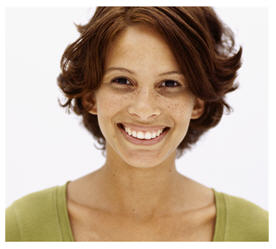 I'll take it, and gladly, leaving the store with a bounce in my step and an added sense of well-being. I'm accepting these good moments and learning not to question them. I am giving myself permission to get out of my own way.
Futures
I recognize that I am not emotionally needy; I appreciate the freedom in this fact. And I find myself gearing up, though I don't know how and I don't know for what. I'm risking small changes, anticipating a future that is approaching rapidly, steering into a state of being I cannot put my finger on.
Whatever it is, the momentum is building. Whatever it is, it is up to me to shape it. Whatever it is, I am determined to make it good.
Do you ever find that change for the sake of it energizes you?
When you're on the verge of something new, do you go with it – even into the unknown?
Must growing older mean narrowed opportunities?
When it comes to facing the future, can we teach ourselves fearlessness?
Big Little Wolf's Daily Plate of Crazy